Losing grip – Speed champions
Dear fellow RC nuts,  dear reading audience, dear me, it is a pleasure to write yet another column for this giant of RC websites, for the biggest squid in the pond. All mainly for my amusement, but you are most welcome to read and reply anyway. No joke, no irony, mind you. It is a pleasure and a privilege to produce content promoting the greatest hobby of all.
RC might represent the very pinnacle among human pastimes, but of course there are numerous other hobbies out there worth spending time and money on. There are nice toys that aren't RC's, something Doug touches on every now and then. Today I will follow his example and write about non-RC toys.
By the way, I get paid per word, hence the lengthy introduction.
Just kidding, time to focus. On Lego! I feel pretty confident that everyone reading this column has some kind of relationship to this awesome Danish toy product. Most of you probably haven't built a Lego set in years, some of you (like me) might be into it after a long hiatus (commonly referred to as "the Dark Ages") and could now be termed AFOLs (Adult Fan Of Lego).
Licensing has become a big thing in the RC business, and licensing is what saved Lego roughly twenty years ago. Being on the brink of destruction, the company secured a Star Wars license that turned the story around, to the point where Lego is now the biggest toy company in the world! Pretty impressive for a manufacturer of plastic bits and pieces.
Another thing that has become big in the RC business is, of course, scale. This can be said to be true of Lego as well. The lego range nowadays includes lots and lots of licensed sets, scale sets (like a bonsai tree), and licensed scale sets.
So, where does RC drifting and Lego come together? In the Lego Speed Champions range, a highly addictive, successful and ongoing story. I certainly haven't got all that have been released since the start in 2015 (I prefer to keep my wife), but I have a fair few.
If you haven't you really should check them out. They are wonderfully built little cars, always showcasing a surprising and very innovative use of the little bricks. I mean, just have a look at the rear of the McLaren Elva below:
Chances are that one of your favorite cars ever is available in Lego, at least if you're a fan of supercars. You'll find legends like Ferrari F40 and Porsche 911, evergreens like Ford Mustang (both GT and 1968), Chevrolette Corvette and Camaro, and more modern monsters like McLaren Senna, and Nissan GT-R Nismo. Drifters will of course appreciate the Toyota GR Supra, and for all you drag racers out there, there's a couple of gems as well. Should you have a Traxxas Bronco in your scale garage, you might like this one. Check out the 1968 Mustang Fastback below, a beauty in bricks!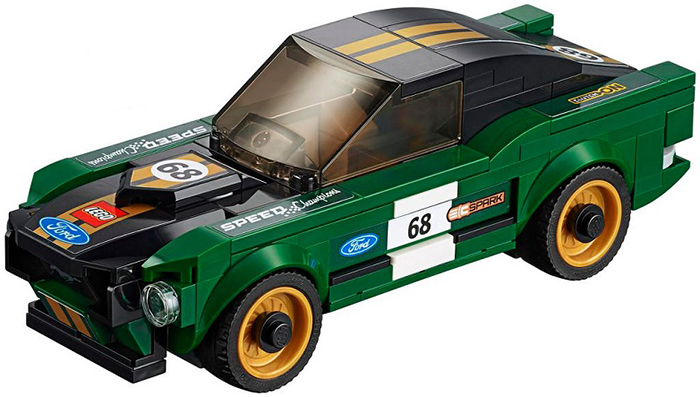 A lot of the cars mentioned above are retired products by now, but fear not, more will come. Best of all, the range is expanding. In size, I mean. When they started out, all cars were seven studs wide (six plus fenders), now they are nine (eight plus fenders). It might not sound like a big difference, but it is. There's more room for details, as well for another seat, which gives a far more realistic appearance. For example, compare the two Ferraris below. First the 488 GT3, six studs, one seat.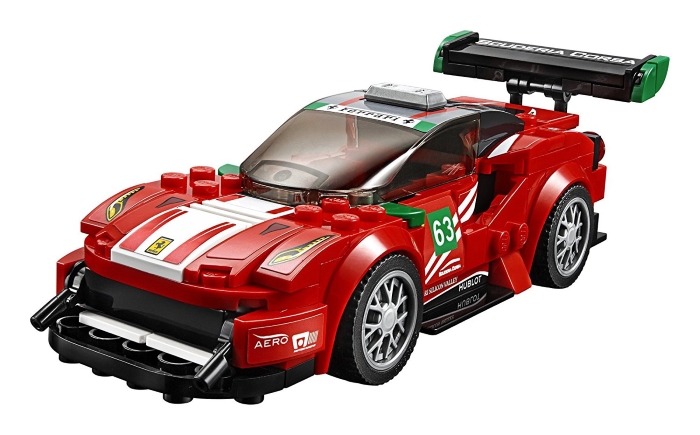 And the Ferrari F8 Tributo. Another two studs, another seat, way more scale in appearance. Great use of bricks on front and sides as well.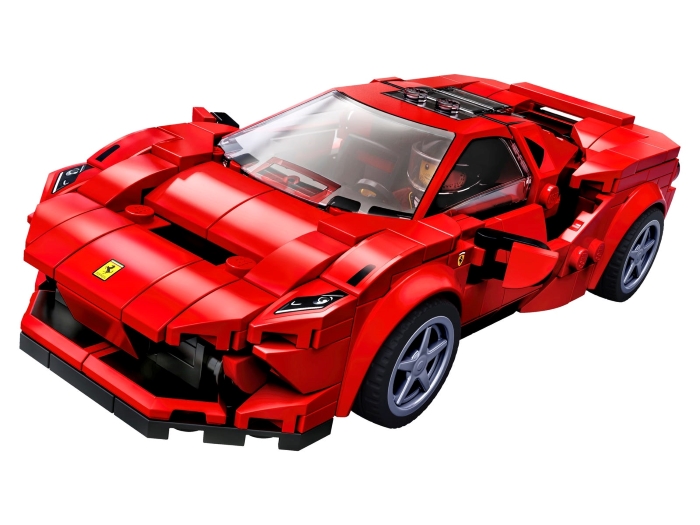 I started buying these sets when they first came out, got myself a couple every year up until 2019, and then took break from it. I think that was due to me moving back from Australia, the cars ending up in a box somewhere in the attic during that process. Not a big deal missing out on some sets, I'm no fanatic collector, but when I saw that they've done the Swedish hypercar Koenigsegg Jesko, I knew I had to go back in. One of the world's fastest cars (probably the fastest street legal car ever, even though the present official record is held by the Koenigsegg Agera RS at 285 mph), a marvel of technology and innovation. Built by my countrymen! Available in Lego!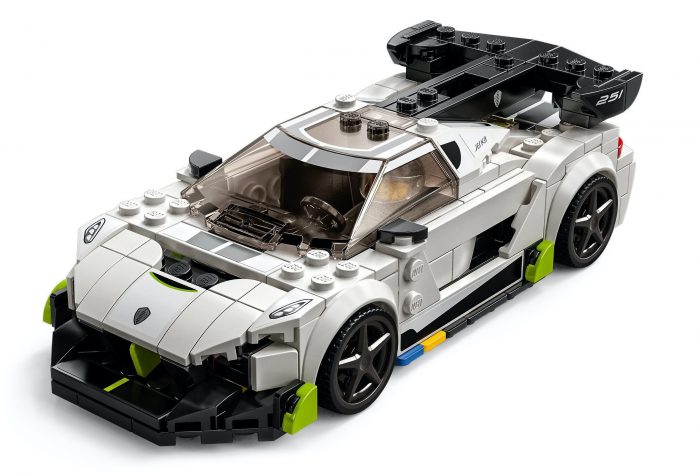 Well folks, that's enough about Lego for today. Off topic, I know, but still cool. I just had to get rid of the itch. Stay sideways, or at least on all four.
Looking to pick up a few of these awesome sets? Check out the MotionRC.Com Lego section.
To read another column, hit the link.