Losing grip – Starting with the loose ends
G'day folks! Losing grip's here again, starting to come to grips with the next build. The kit not yet having made it here and me being abstinent, I have done what little I could with the parts I had available. Great things have humble beginnings, right? Winch servo from Shift RC, winch line from Reefs RC and a scale Warn hook from RC4WD. Cool stuff, all of it. Probably except for the hook that came packaged with the wire, a massive thing that just cannot compare with the licensed thing from RC4WD.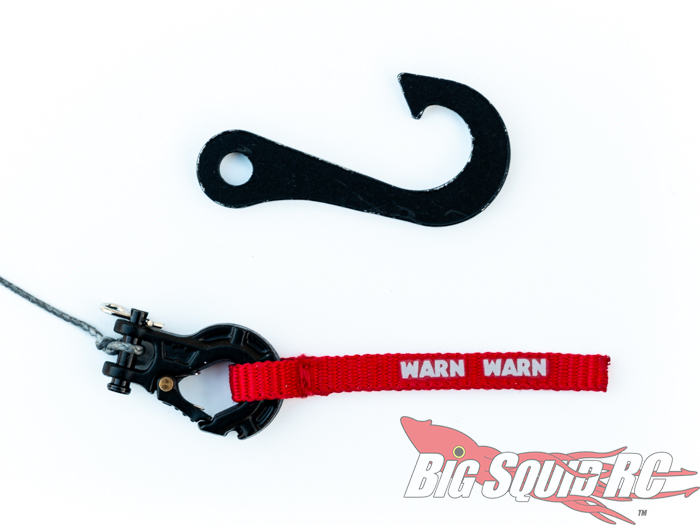 The winch line itself was great though. Very similar to the rigging on my Dragon Force 65 sailboat, I cannot see it breaking. Also, it looks pretty good, nice gray color. Surpisingly hard to cut, which is a good thing. After trying with a normal pair of scissors and fraying the end, I actually had to get out my Leatherman Raptor medical shears to get a clean cut.  Those things will cut clean through any kind of clothing, but having to use them in hobby related activities was not what I expected when I got them.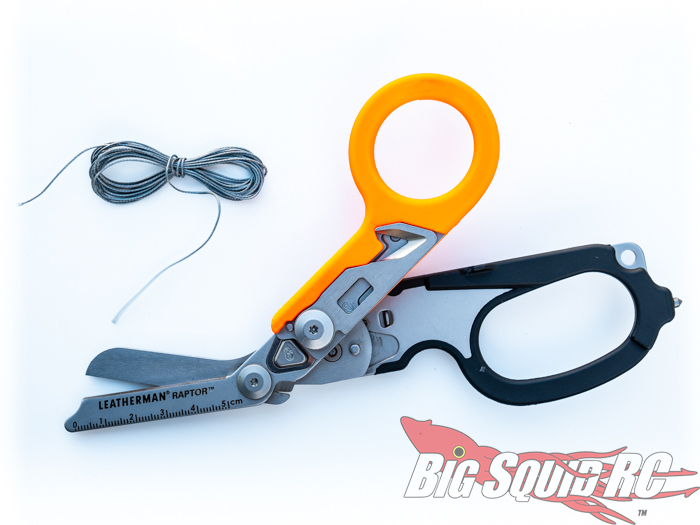 Having done several riggings for RC sail boats, I am pretty comfortable knotting bowlines with a pair of tweezers. Have you not done this before, there are a couple of things that make things easier. First, put a tiny dab of superglue on the line end, that will prevent it from fraying. Not necessary to do every time you cut it, but definitively once the knot is done and loose ends are cut tight. Second, start making the knot really loose, and then carefully adjust it so that the loop becomes the size you want it before you tighten it all up. Compare the knot below with the same knot a minute later, pictured at the top of the column. Third, use tweezers, preferably two of them. Doing knots this size with your fingers is an absolute pain. It might work for a winch line, but absolutely not on a sail boat's rig, where the distance between knots might well be specified to be 32 mm or some such.
With the winch line rolled up, I enjoyed just having a look at the steering servo that will go in my Phoenix: the Holmes Hobbies SHV650. Delivering 875 oz/in at 11.1 volts it is massive overkill, but more than I care about the power, I care about the direct power lead. No BEC needed! This will be powered straight from a 3S lipo, making my wiring a lot tidier. The servo comes with a pretty hefty price tag of $125, but then I save 24 bucks in not having to get the 10 amp Castle BEC I have in all my other vehicles. A hundy for a great (I expect) servo and neat wiring seems like a decent deal to me. Another reason to get this servo, is that I haven't tried any servos from Holmes Hobbies before, and I like change. The direct powered servos from Reefs RC (Tripple 7 programmable, 666oz @11.1v) and Shift RC (X2 Direct Power, 581 oz/in @ 11.1V) would both have been good alternatives, and for my next build again I'll likely get one of them. Anyway, the SHV650 is a beauty: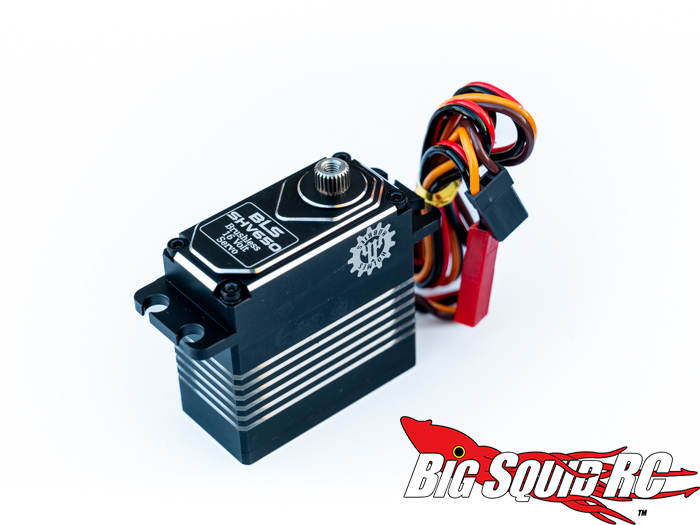 I don't know what day you will be reading this, possibly Wednesday. If so, and if Australia Post has done its job (Amain has), I am probably unboxing my Vanquish Phoenix as you do. I might post something on my humble Instagram before next column is up. The coming week will be a good one!
To read another column, hit the link!