Losing grip – The TRX-4 Simba is released!
Here it is, the  Traxxas TRX-4 2021 Ford Bronco Simba edition. This version of the TRX-4 comes with a custom paintjob, upgraded lights and electronics, and a creative rearrangement of the diff lock and gearbox servos. Only one will ever be made. The lion. Available exclusively from Yours Truly, at a price so shockingly high I am sure I'll get to keep it myself.
I mean, how do you put a price on a labor of love?
As you know, I've been working on this one for a while now. It is the peak of my RC collection and will remain so until my next build. I pushed everything as far as I could, and am very happy with the result. The electronics are done quite differently from the standard setup, and it works perfectly. Read about it here, and be inspired.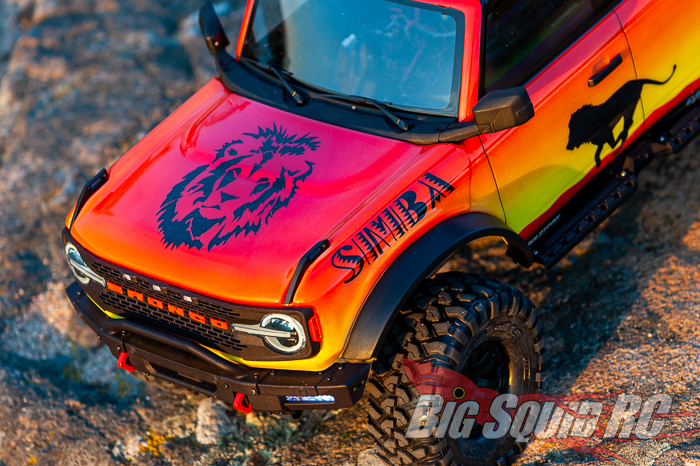 By tradition, I give all my cars animal names: Snowman, Panther, Viper and now Simba. Long time ago, I lived and worked in Tanzania for six months, learning swahili among other things. Sadly, I can't speak the language anymore, there's just not enough opportunity to keep it alive around here, but I do remember that simba means lion.
That's how it all came together. At first, I considered calling it zebra, and doing a zebra pattern paint scheme. I did some sketches and took the concept quite far, but not onto lexan. Somehow, it just didn't sing. Going back to the drawing board, I decided that I wanted bright colors, faded colors, and a predator. Tanzania, swahili, safari. Simba encompassed it all.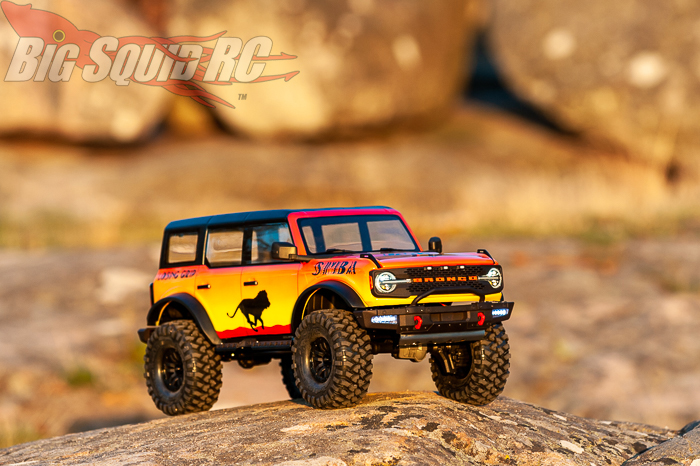 The bumpers, links, front grille and rock sliders were all kindly provided by Club5Racing, awesome looking stuff! Very detailed and the extra lights provided really give it some extra pop.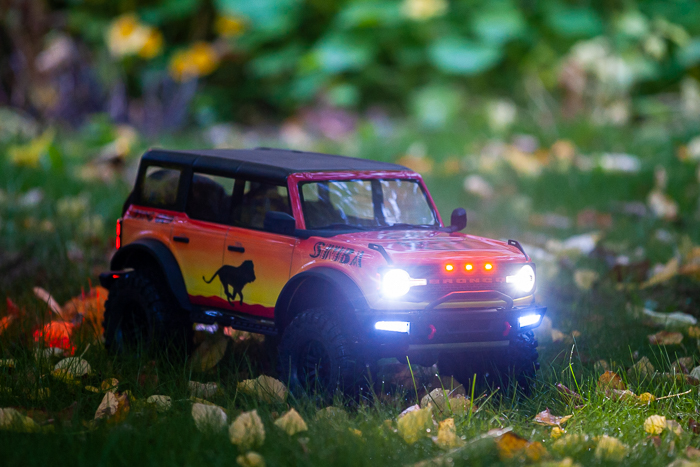 The painting is done by airbrush, the graphics with the help of a Cricut Joy vinyl cutter. Awesome tool! No stickers at all, I don't like stickers. Here's a post where I explain how I did the panel lines and windows. After a couple of tries, this is how I'll do it from now on.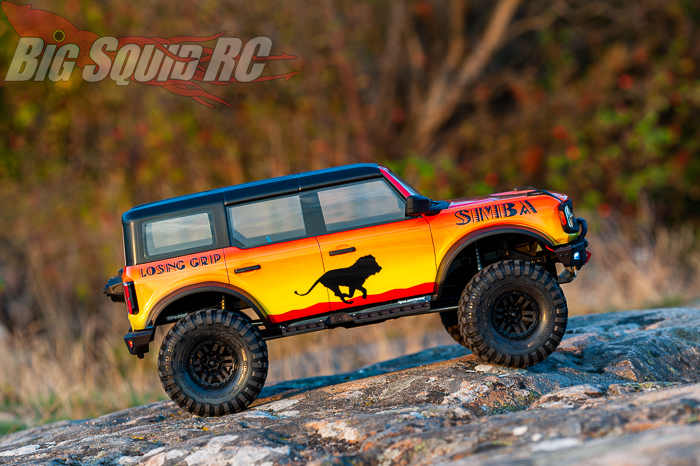 So far, so good. But not finished. In the photo above, it is very evident that the wheels and tires are not up to the same standard as the rest of the build. Too plain for the paint job. Luckily, that is about to be amended. For once, I did not have to think long about what wheels and tires to get. When I first saw the RC4WD BFGoodrich Mud Terrain T/A KM3 2.2″ tire it was love at first sight. A tire with an outer diameter to fit a 1.9″ truck (120mm), but on a 2.2″ wheel. Absolutely perfect! They will go on a set RC4WD 2.2″ Raceline Octane wheels, another love at first sight. They will be the perfect paws for this lion, sharp and mean looking.
All in all, while it is far cry from out crawling my SCX10 III, Simba sure does outshine it!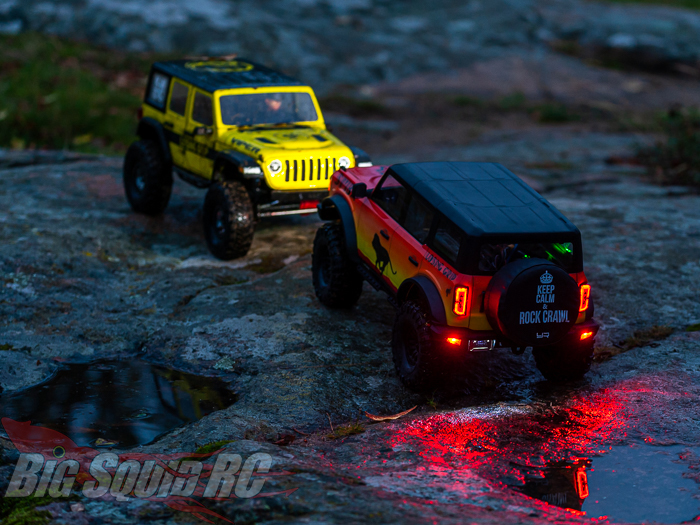 To read another column, hit the link! Or why not drop me a line at martin@bigsquidrc.com