Losing grip – Working, sleeping, driving
G'day folks! I am happy to report that last week was a good one. While there is more to life than work and RC, a week with nothing but work and RC is a pleasure at times. A bit of eating, reading and sleeping too, but that's about it.
I worked away from home, and had my family laugh at me when I packed the essentials: a tiny bag of clothes, toothbrush, and a big bag of RC stuff. Having been in this city before, I knew that there were trails screaming to be hit by a crawler. So that I did, and a pleasure it was.
Long walks and trails that offered a wide variety of rocks, roots and mud. My SCX10 III handled it all like a champ. I continue to be impressed of how capable it is.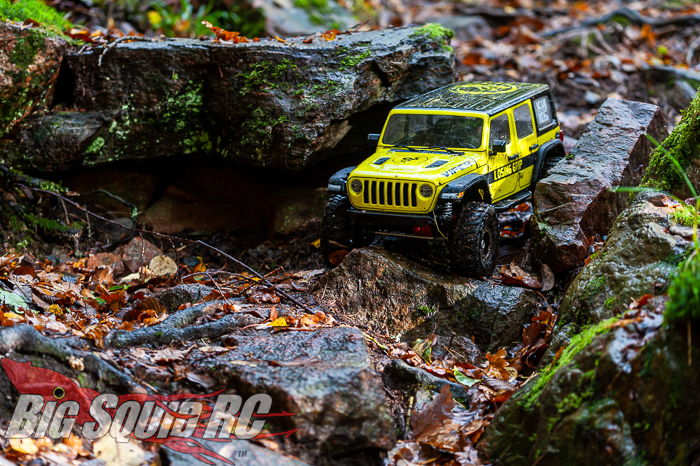 Part of that is due to a lot off added weight down low, and a very wide stance. A bit too wide actually, when looking at it. Also, the foams tend to fold when doing steep side hilling. If I get better foams, that ought to offset the disadvantage I'd get if I narrow the width slightly.
Maybe new tires as well. I currently run RC4WD Goodyear Wranglers, a very good looking tire that has performed great so far. However, with fall coming, trails turning to mud and rocks being slippery and covered with wet moss, I think that an even more aggressive pattern with better side wall bite would be beneficial. We'll see.
Then there's the problem with lights. My TRX-4 has plenty of lights, my SCX10 none. Unless I give it some lights too, my kids will prefer driving the TRX-4 every time we go out, and I want trigger time with both.
All in all, it seems as if I will soon be back wrenching again. Just need to decide whether to spend my money on wheels or lights – a problem of the kind that makes me happy. With most of my hobby time the last six weeks or so having been spent by the kitchen table, getting lots driving done last week was great. Ours is a great hobby!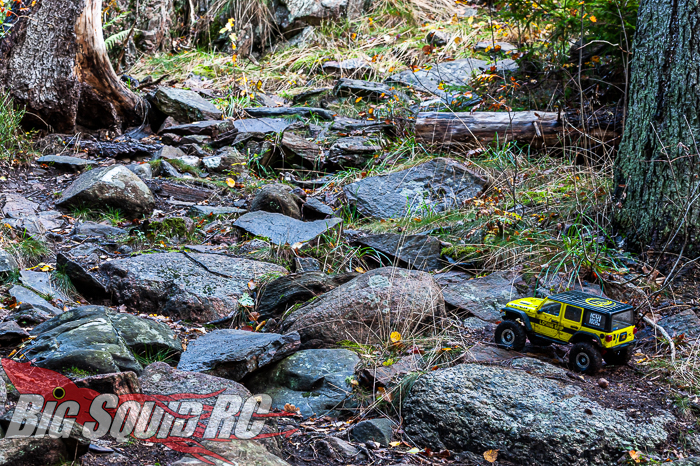 To read another column, hit the link!