LRP Charger and Speed Controller Accessories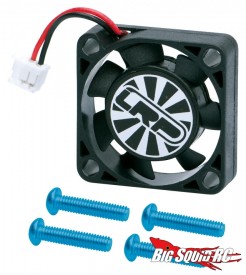 LRP has some new goodies to keep you powered up and cool this summer. First up are two new lipo balance adaptor boards designed to fit their LRP Pulsar Touch and LRP Quadro 2 chargers. These balance adaptor boards are designed to help balance Poly Quest or Thunder Power/Flight Power lipos. Each will be avaliable sometime next month for under $20.
LRP also offers a new low-profile cooling fan with aluminum screws. This baby will also be avaliable in August for under 20 bones. It should fit right on the following ESCs from LRP:
– SXX Stock Spec
– SXX TC Spec
– SXX Stock Spec v.2
– SXX TC-Spec v.2
Make sure you jump on over to LRP and check out all the details.