LRP Spin Super Brushless ESC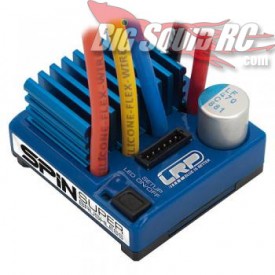 New from LRP is the Spin Super Brushless ESC. It's designed for the parking lot, and newbie guys and built for 1/10th scale on-road and off-road vehicles. It has a switching BEC and can handle from 2s to 4S lipo batteries. It's upgradable via usb and is 'splash proof' which is more than enough protection for most people. We don't have a price on this one yet, but if it can handle 4S I know there will be some interested people! The fact that LRP is saying it's for the newbie/parking lot guys means it should be pretty affordable when it's released.
Looking for more LRP News? Hit the link.