Luxury RC Aluminum Tie Bar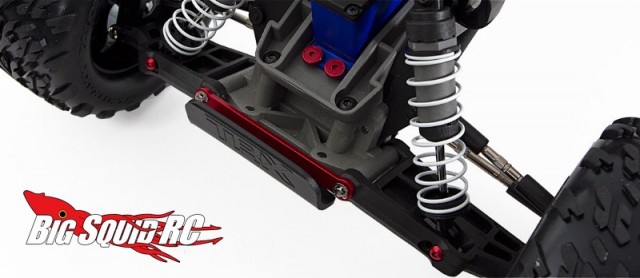 You know that fiberglass bar that holds the front hinge pins on your Traxxas 2wd? They have been know to break and they definitely don't look high tech. The folks over at Luxury RC have new aluminum front tie bars that not only look high-zoot, but are also tougher than stock. These are available in four different colors- blue, red, silver, and black, and they don't break the bank at only $7. The tie bars are made from 6061 aluminum and fit popular vehicles like the 2wd Slash, Rustler, and Stampede. Hit up This Link for more information over on the official Luxury RC website.
Click Right Here for a stunning TGIF Mystery Link.