Mamba XL 1/5 Scale brushless conversion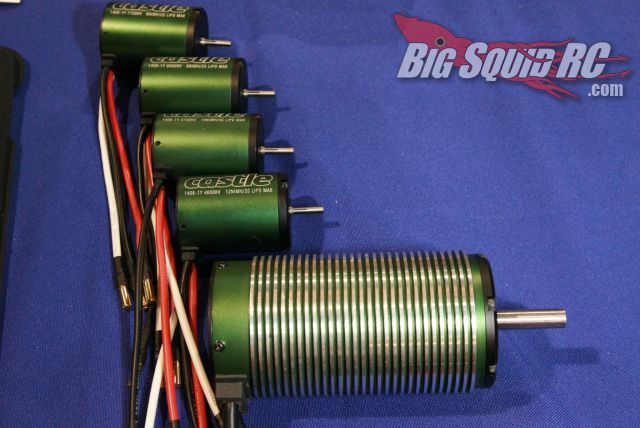 Here's some BIG news from Castle Creations.  Pictured above is their new massive (about 3 pounds!) Mamba XL motor (bottom, obviously).  Along with the motor is a whole new beefy Mamba XL ESC that's built to handle 8S LiPos and all the amp draw that's going to pass through it.  Not only that, Castle is releasing a complete conversion kit with machined metal pieces to make it all fit in your Baja 5B.
This thing is going to be ridiculous.  The ESC is actually available now, the motor and conversion kit will be hitting in about 2 weeks.  It's not going to be cheap though.  For the motor/ESC combo you're looking at an MSRP of $650, while the conversion kit is retailing for $150.  But that's not all.  There's promise of a 10S capable version in the pipeline.
Keep an eye on the Castle Creations web site for more info.