Mammuth Rewarron 1/3 Scale Truck – Chassis Pictures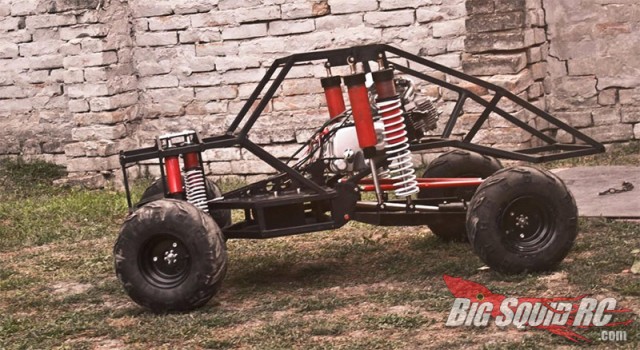 A few days ago we mentioned some news from Mammuth Works about their awesome looking 1/3 scale Trophy Truck they were building called the Rewarron. It's huge for sure, and we can't wait to see it in action. We posted a few previous pics with the body on, and wanted to show a few more we just found with the body off. These let you see the chassis and suspension setup.
All very cool! Hopefully we'll be talking more about it in our large scale news section in the near future.