March Bash-ness 2012! 2nd round, 4th quarter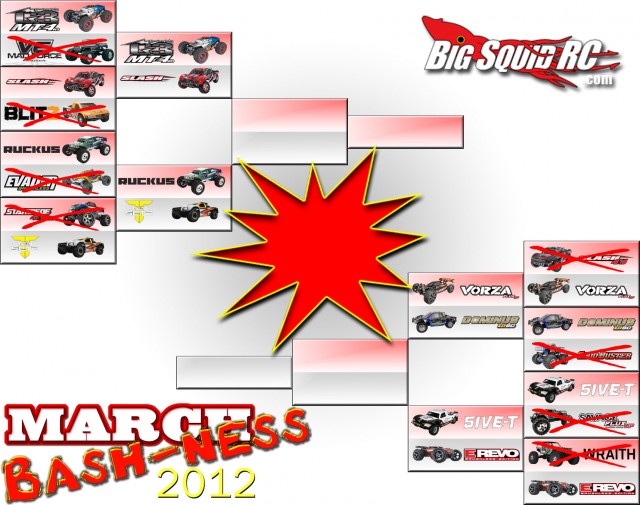 Click to embiggen
[Update: This poll has closed. The final four vehicles have been decided and voting for those will commence very soon. Keep checking the home page for more details!]
The faceoff between the Helion Dominus 10SC and HPI Vorza Flux HP was the closest vote of the entire competition. With only 13 votes separating them when the poll closed last night, we decided we needed to do a full audit of the vote to make sure no shenanigans influenced the poll. We are still pouring through the logs to make sure the final result is the true result as decided by you, the fans. The stakes are high on this one, as this is HPI's last chance to make the final four. Just to put anybody thinking of cheating on notice, when we catch you, we'll ban you from visiting the site until March Bash-ness is over. We've already done it to a few people. We anticipate a final winner announcement later this evening.
So while you all wait, with bated breath, for that result, we will move on to the last poll of the second round. This sees Losi's gigantic 5IVE-T going up against Traxxas' own beast, the E-Revo Brushless Edition. This one promises to be a knock-down, drag-out fight, quite possibly the biggest of the event so far. Both Losi and Traxxas are actively recruiting voters via social media and turning them out to the polls in massive numbers. Which one will make the final four? This poll will close at 11:59 pm CDT on Friday, the 23rd. So make sure you get your vote on.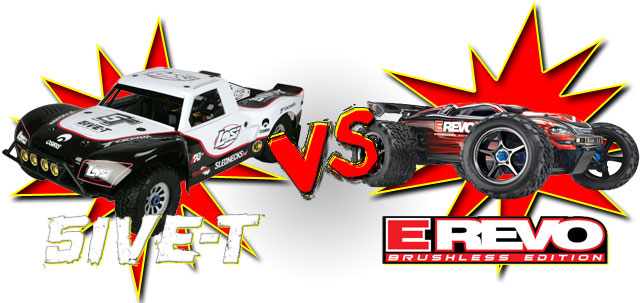 Losi 5IVE-T vs Traxxas E-Revo Brushless Edition
5IVE-T (61%, 224 Votes)
E-Revo Brushless Edition (39%, 144 Votes)
Total Voters: 368

Loading ...