March Bash-ness 2012 Champion!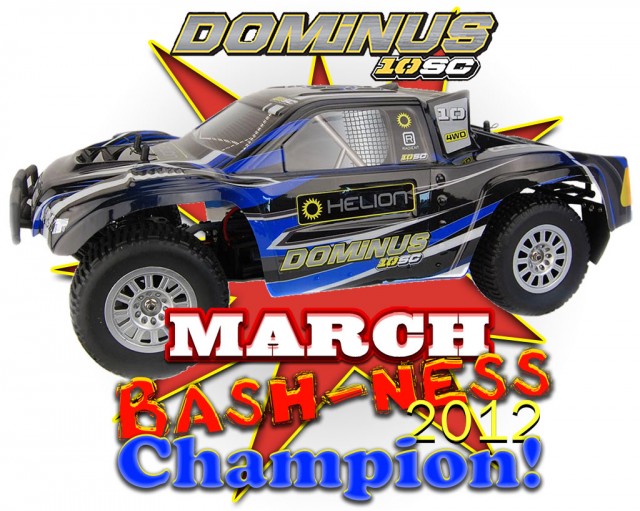 Sixteen trucks entered, only one drives away with the title of March Bash-ness Champion. Last year's winner was the awesome HPI Racing Savage Flux HP. This year the crown goes to the newbie friendly, affordable and super durable Helion RC Dominus 10SC! The Dominus was a long-shot going in, but through effect campaigning, during the entire event, by the Helion and HobbyTown gangs, their little truck that could, did, and came out on top. It's popularity was certainly reflected in the open comments for the giveaway during the last round of voting.
So a hearty congratulations to Helion for winning this year's March Bash-ness! Your trophy will be in the mail soon.
Be sure to check back later this evening to see who the lucky winners are of a Helion Dominus 10SC and ThunderTiger MT4-G3! Thank you all for voting!