March Bash-ness 2012! Nominate your favorite bashing vehicle.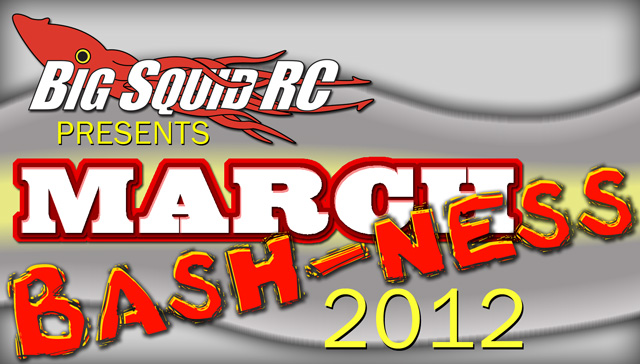 [Update: The nomination period is over. We'll be putting together the top 16 bracket over this weekend and voting will commence on Monday!]
It's March and that means one thing around here. March Bash-ness. Last year saw the HPI Savage Flux HP in a neck and neck race with the Traxxas Slash 4×4 for the title of 2011's Ultimate Basher as voted on by you, our readers. The Savage Flux ended up taking the title, but just barely, it really did come down to the final seconds. Just like last year, we'll be pitting 16 vehicles against each other in a bracket that you choose and vote on. You nominate the contestants, you vote in each round of the bracket, you choose the Ultimate Basher. It's that simple.
The big question among the staff here (actually, it's just me, none of the other guys have said anything) is whether or not you will side with us and pick the ThunderTiger MT4-G3, which we named as our bash vehicle of the year for 2011. Or will you decide another vehicle is more deserving of such a prestigious title?
But for now, let's get on with the nominations. The comment section is open on this post, so go ahead and make a few nominations of your own. After a week, we'll collect the 16 most nominated vehicles and start the bracket. Just a note, your nomination can be any r/c vehicle from any time period, it doesn't have to be recently released, and you can nominate as many vehicles as you wish. If you're not sure where to start, check out our reviews section.
Oh, and did I mention that when it was all said and done last year, we, along with HPI Racing, gave away a Savage Flux 2350 to one lucky voter? I didn't? Well, there ya go. I wonder what we'll be giving away this year…