March Bash-ness 2012! Round 2, 2nd quarter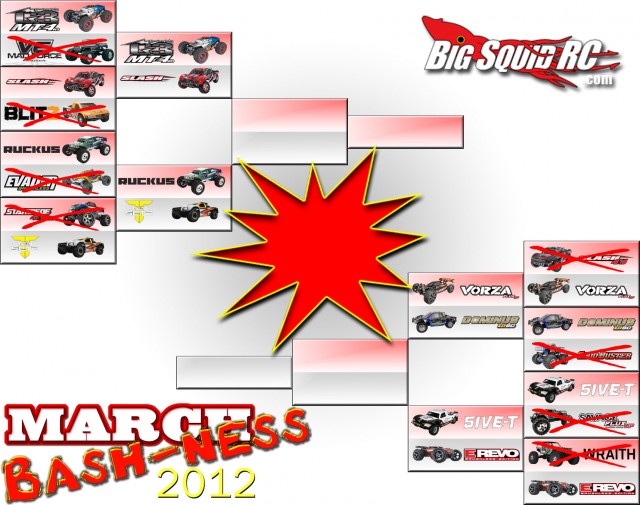 Click to embiggen
[Update: Poll is closed, check the front page tomorrow for the next vote.]
The Slash 2wd has been sent packing. The ThunderTiger MT4-G3 rolls on. It wasn't even close, the MT4 absolutely demolished the Slash 2wd in the poll. So now we move on to the next vote. The ECX Ruckus vs the Losi TEN-SCTE. Two Horizon brands facing off, which one will make it and face down the MT4 in round 3? That's up to all of you to decide, so without further delay hit the Read More button if you're on the front page, or just scroll down and click like the wind.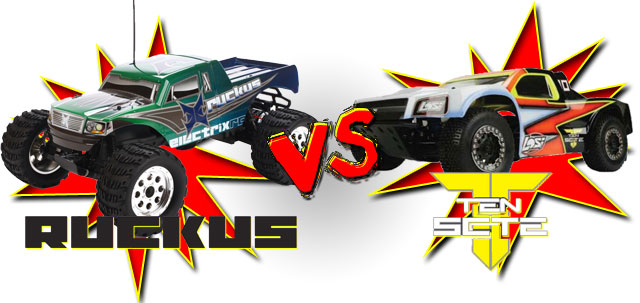 ECX Ruckus vs Losi TEN-SCTE
ECX Ruckus (55%, 188 Votes)
TEN-SCTE (45%, 153 Votes)
Total Voters: 341

Loading ...