March Bash-ness 2012! Round 3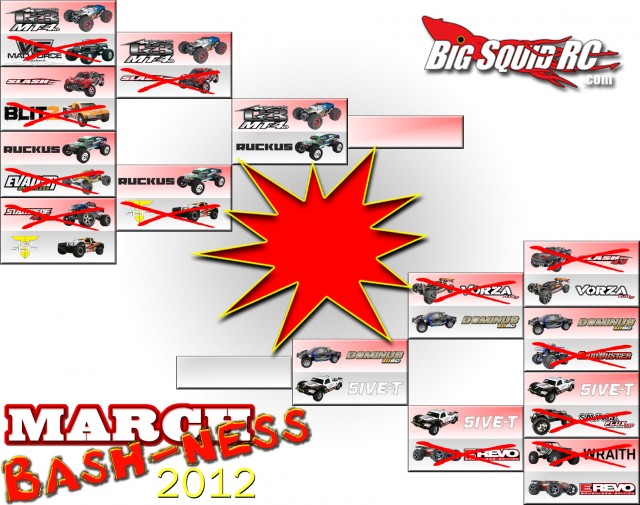 Click to embiggen
[Update: This poll has now closed, check the home page for further updates to March Bash-ness 2012!]
So we are down to the last four, the semi-final round. The Dominus 10SC is taking on the Losi 5IVE-T. So we have a truck created by a new company formed by an actual Losi family member going against a truck from an old company that still bares his name. The other match-up sees the Big Squid RC Basher of the Year. the MT4-G3, going up against a much smaller opponent in the ECX Ruckus.
So now you decide which trucks will be going head-to-head in the final showdown. There are two polls going on at once in this round, so make sure you vote in each before calling it good. These polls will be open for THREE days, closing at 11:59 pm CDT on  Wednesday the 28th. If you're on the home page click the Read More button to see the polls, otherwise just scroll down.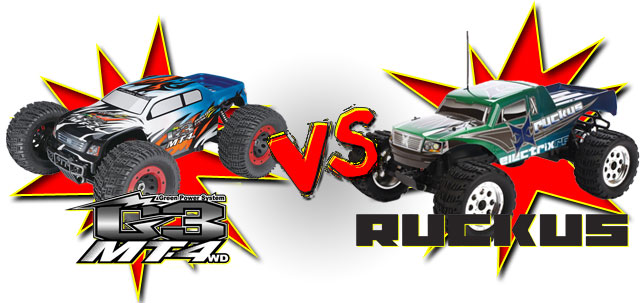 ThunderTiger MT4-G3 vs ECX Ruckus
MT4-G3 (50%, 1,341 Votes)
Ruckus (50%, 1,333 Votes)
Total Voters: 2,674

Loading ...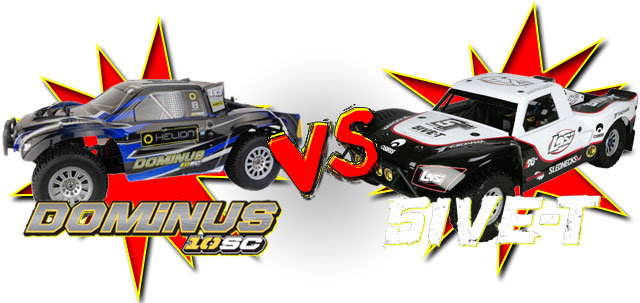 Helion Dominus 10SC vs Losi 5IVE-T
Dominus 10SC (51%, 943 Votes)
5IVE-T (49%, 892 Votes)
Total Voters: 1,835

Loading ...