March Bash-ness 2014 Battle, Round 1, Part 1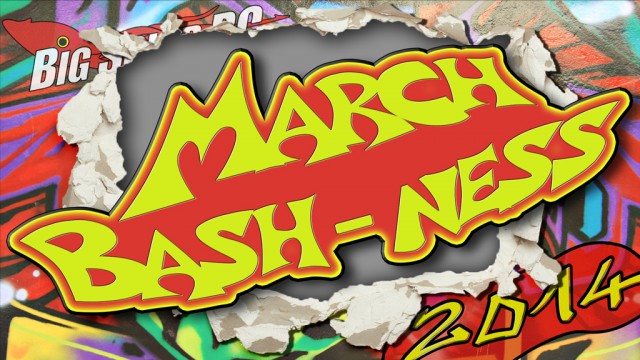 [Update: The Polls are closed, Part 2 of Round 1 continues tomorrow at 8:00 am CDT. Check the front page for the new polls. Thanks for voting everyone!]
[Update 2: Part 2 has started! CLICK HERE to head over and vote in round one part 2! ]
[Update 3: Round 2has started! CLICK HERE to head over and vote in round 2! ]
Your nominations have been tallied and a bracket created. The Traxxas Slash 4×4 lead the way with nominations, with the Thunder Tiger MT4-G3 taking a very close second. Will those numbers foretell our Final? Only time, and your votes, will tell.
Today we start Round 1 of the bracket. 16 trucks are starting in the show, eight will be sent crying home to momma at the end of two days of voting. We're splitting Round 1 into two parts. Part one opens now and runs until 11:59 pm CDT, on Tuesday the 25th of March. Part one sees four good matchups between some new, young blood, and some old veterans that have done this dance before. ECX's rough-and-tumble short course truck, the Torment, is going up against the scale master Axial's EXO Terra buggy. Vaterra is back in the game again for a second year, this time with their hyper new monster truck, the Halix. It's going to fisticuffs against Helion's manic new monster truck, the Invictus. The third poll has a first round rematch of a third round fight from last year with the Thunder Tiger MT4-G3 facing the Traxxas Summit. Can the MT4-G3 pull it out this time? You tell us. And last, but certainly not least, it's Traxxas' venerable Stampede 2wd facing the new hotness, Granite BLX.
If you're on the front page, click the Read More button to see the polls, otherwise just scroll down to get your vote on.

ECX Torment vs. Axial EXO Terra
EXO Terra (53%, 296 Votes)
Torment (47%, 265 Votes)
Total Voters: 560

Loading ...

Vaterra Halix vs. Helion Invictus
Halix (82%, 407 Votes)
Invictus (18%, 92 Votes)
Total Voters: 499

Loading ...

Traxxas Summit vs. Thunder Tiger MT4-G3
MT4-G3 (54%, 290 Votes)
Summit (46%, 250 Votes)
Total Voters: 540

Loading ...

Traxxas Stampede 2wd vs Arrma Granite BLX
Granite BLX (58%, 271 Votes)
Stampede 2wd (42%, 195 Votes)
Total Voters: 466

Loading ...