MaxAmps Soldering Iron Review
MaxAmps Soldering Iron Review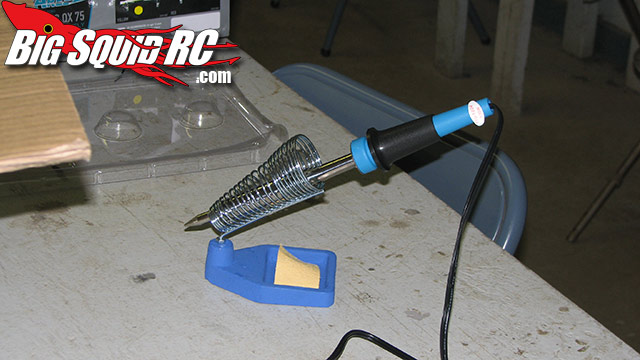 Having a decent soldering iron is an essential part of the RC hobby. At some point you are going to need to solder a connector, or something, so you should probably get a good one. Is the new soldering iron from MaxAmps the one to get? Keep reading to find out..
From: MaxAmps
Direct Link: MaxAmps Soldering Iron
Specs-
100w Iron
110-120v
Length: 11 inches
Weight: 5.3 ounces
Cord Length: 4.5 feet.
Cost: $39
Note: This does not appear to be a branded MaxAmps item.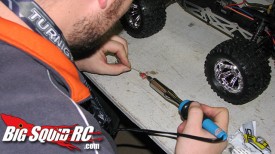 Build Quality: Out of the box everything worked fine and looked good. We set up the stand, got some water for our sponge, and plugged it in.
Testers: Brian, Wrench (Bill) (Several other random people we handed it to, to give a quick try)
Test Venues: Office, Work Bench, Track
Durability: We have been tossing it in the tool box for a while now, and have had no issues with damage of any kind.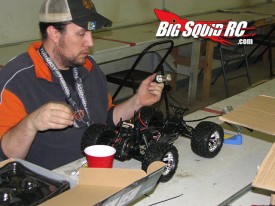 In Action: We have used the MaxAmps Soldering Iron on several different projects now, and many occasions. It heats up quickly, and the 100w's makes it a hot one. It has had no problem melting old solder from the factories on ESC's or batteries, and is quick for little projects.
Our biggest issue with the iron is the weight. It's noticeably heavier than any of our others here which can make things a little difficult if you have something small or precise you are trying to solder, you may find yourself fighting with the balance and weight. Or if you have a bunch of soldering you want to do, you are in for a real workout.
The MaxAmps Iron weighs 5.3 ounces (without the cord).
The Team CheckPoint iron weighs 1.8 ounces
Our generic RaidoHack weighs 2.6 ounces.
Besides the weight issue, it's worked great for everything we have used it on, just keep it in mind.
---
As with all of our stuff, if you see us at a bash, stop by and check out the vehicles we have with us. We may let you take a test drive, and at the very least get you some stickers!
SUMMARY
Time To Bash – 8.0/10 – It heats up pretty quickly, but like most, it does take a few minutes.
Workability – 8.5/10 – The tips are replaceable, but MaxAmps does not list them on their website.
Car Show Rating – 7.5/10 – Pretty generic look.
Bash-A-Bility – 10/10 – We have been tossing it in the pit box, and it's held up with no problems.
Usability- 7.5/10 – It works well, but the weight was a big issue for us as well as everyone we handed it to. The 100w of power is more than most, and awesome for those stubborn solder joints, but it's at a cost of the weight.
Value- 7.5/10 – At $39 it's in the middle of the pack. There are much more expensive, and slightly cheaper. You probably won't find one this powerful at this price though.
Big Squid Rating – 8.1/10 – Tentacles.. If you need a heavy duty iron, this may be the one for you. The extra weight may take some getting used to, but it does the job well.