MCD Racing RR5 1/5th Scale Buggy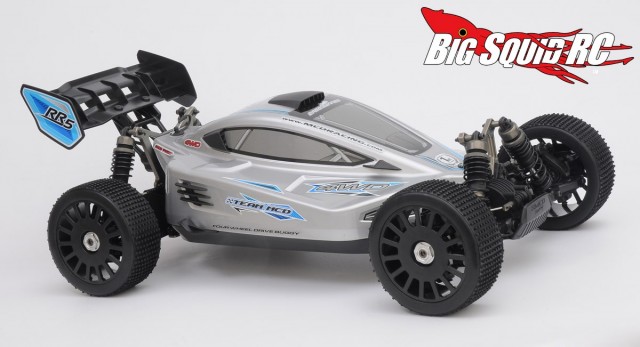 In Europe MCD Racing has been a big name for years now. Maybe the new 5th scale RR5 Buggy will help make MCD more popular here in the states.
The MCD RR5 doesn't rely on many parts from older models, it looks to be largely a "new" design. The RR5 looks modern with lots of cool features and should be a blast at your local bash spot. Some of its highlights include-
* Utilizes 4 servos
* 7075 aluminum towers and chassis
* Easily removable diffs
* Easily removable electronics tray
* Rubber pipe straps
* Super cooling air vent system for engine
* Shake absorbing separators in fuel tank
To get more information on the MCD RR5 simply click THIS LINK.
Happy Friday everyone, why not try a certified BigSquidRC Mystery Link?