Mike Jenkins – Ultimate Slash 4×4 Now Available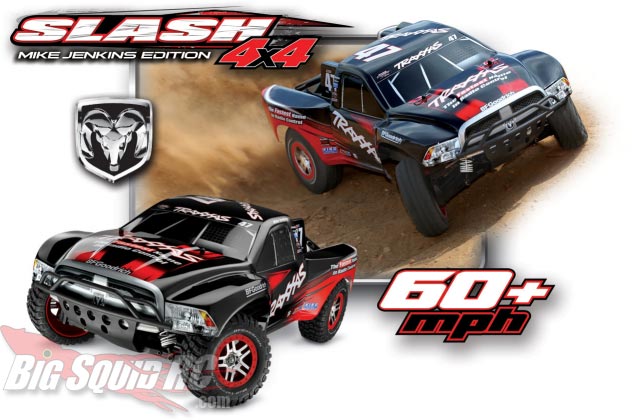 Last week we mentioned the Mike Jenkins TORC Pro 4×4 Slash was available, well this week Traxxas has followed up that news with the Mike Jenkins Slash 4×4 Ultimate.
The Ultimate comes with the TQi Radio and docking base for your iPhone, Big Bore Aluminum shocks, 7-Cell 4200 battery, aluminum hubs, center diff, and front and rear swaybars. Basically it's the all the stuff you'd want in your Slash 4×4! If you were thinking about picking up the Jenkins's truck last week, you may want to grab this one.
Looking for more news from Traxxas? Click Here