Monster Truck Madness #18 – A Legend Hangs it Up
The monster truck world said goodbye to one of the titans of the sport last weekend; legendary driver Gary Porter.
If you're an extremely casual monster truck fan then you may not know that name, but I bet you're familiar with his creation- "Carolina Crusher".
The original Carolina Crusher was built in '85 as a promo vehicle for the family 4 Wheel Drive shop in Wadesboro, NC. It was a grey Chevrolet with a red chassis and looked really slick.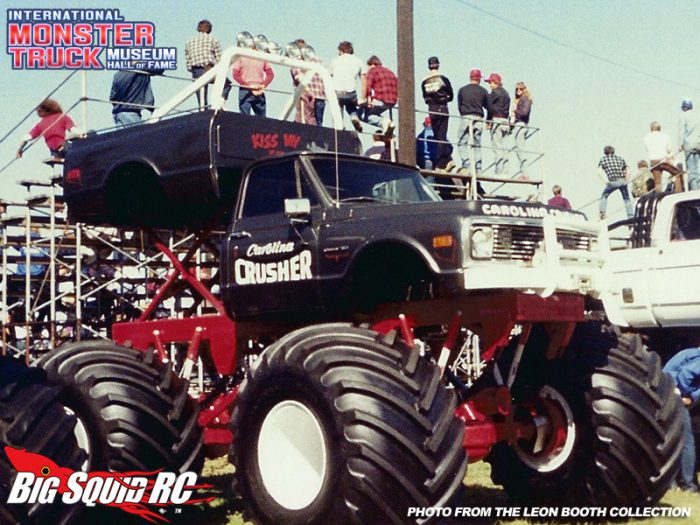 When monster truck racing started to blossom as a motorsport, Gary went back to the drawing board and built the vehicle that many old school fans probably think of when his name is mentioned – Carolina Crusher #2. This square body Chevy ran extremely hard on the TNT circuit in the late 80's and was always a top finisher.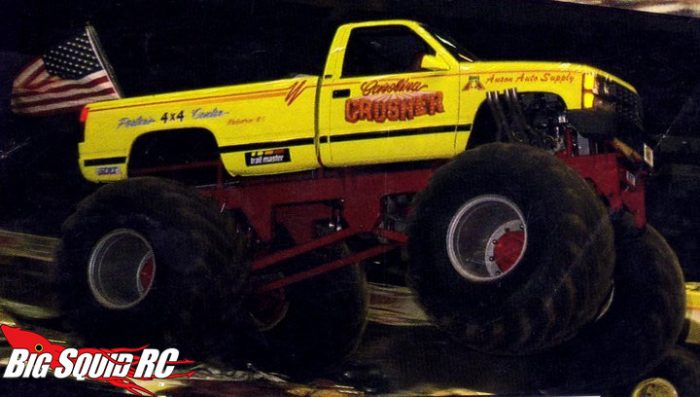 When monsters evolved into tube chassis get-ups during the early 90's, Carolina Crusher #3 was born. Gary would nab his first championship piloting this truck. Races from this era were very exciting, as you had the Crusher duking it out weekly with BIGFOOT, Snake-Bite, Grave Digger, Bearfoot, Taurus, etc. It was an awesome time to be a fan.

Porter wound up selling the name of Carolina Crusher around 1999 and went to work driving a Grave Digger truck. He is most known for driving the long wheelbase Digger #12. He also piloted Spiderman and several other Monster Jam trucks over the last two decades.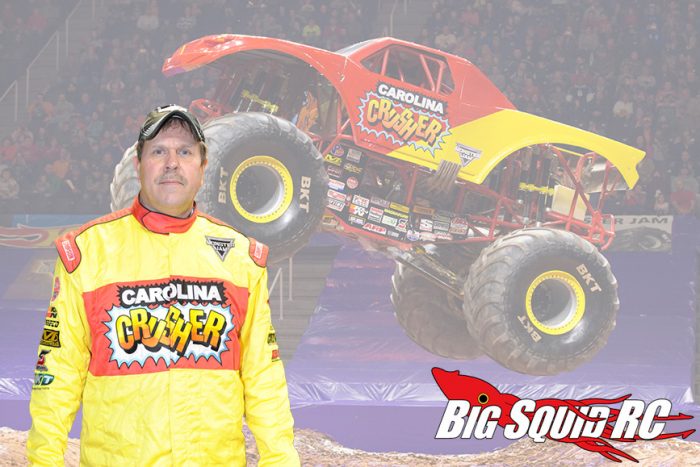 The Carolina Crusher name was recently brought back out, and Gary Porter thankfully got to finish his career in the name that he started. Last weekend he sent the Crusher down the track for the very last time, calling it a career.
There are few men in the industry that garner as much praise from those involved in it than Gary Porter. I have heard BIGFOOT's Jim Kramer say numerous times that there was never a privateer that worked as hard as Gary and he was one of his favorite competitors. I think that's a heck of an endorsement.
R/C replicas of the Crusher are really popular with solid axle monster truckers. Heck, JConcepts even did their own tribute to the truck when they announced their 1988 Chevy Silverado body!
Congrats on a great career Mr. Porter and enjoy your retirement! Monster trucks, both full size AND r/c, would not be the same if it weren't for the big yellow Chevy from North Carolina and the southern-accented man that fearlessly piloted it!