Monster Truck Madness – 3D Bodies
One of the most fun things about full size monster trucks is the sometimes extremely wild personas they take on by way of 3D fiberglass bodies. Ever since the Snake-Bite monster truck debuted in the early 90's with a snake head replacing the front the clip of a pickup truck, complete with fangs, 3D bodies have become popular.
And yes, I should also say I recognize that many people REALLY dislike them as well. This column isn't for them, though.
3D bodies have also become a thing that r/c monster truckers like to do as well. There aren't a ton of them readily available out there, so hobbyists do what they do- start cutting, hacking and painting to come up with their own.
I wanted to show off a few examples of what I'm talking about.
The truck at the top of this article is Kaiju. My buddy Chris Parrish took a Short Course body and start cutting the front to make teeth. Bam- the Japanese monster-themed rig came to life.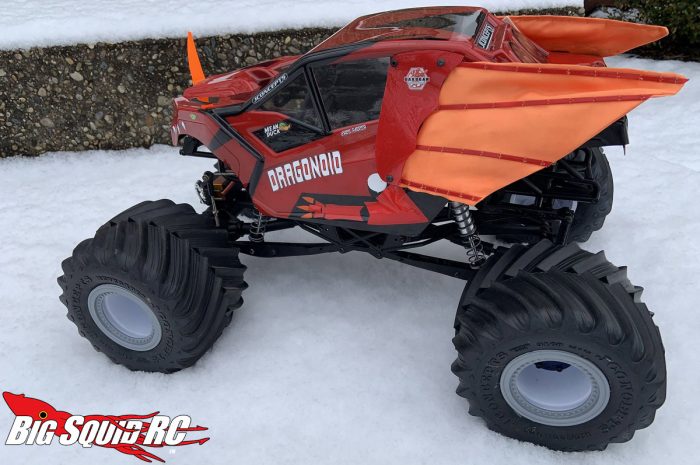 Chris also built this Dragonoid by using similar techniques in modifying a JConcepts UTV body with wings and a horn!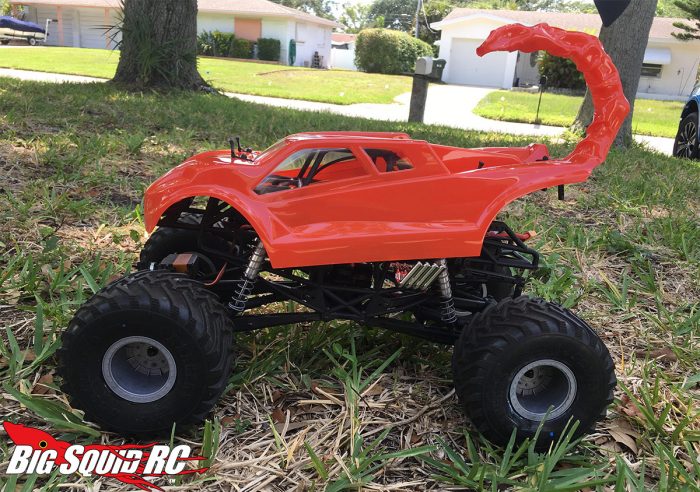 This scorpion truck was built by reader Justin Lusk. He used a 13 x 3″ sheet of lexan and reshaped it with with a heat gun by wrapping it around a wooden mold that he made himself. The main part of the body that it's attached to is a TLR 8ight E Truggy.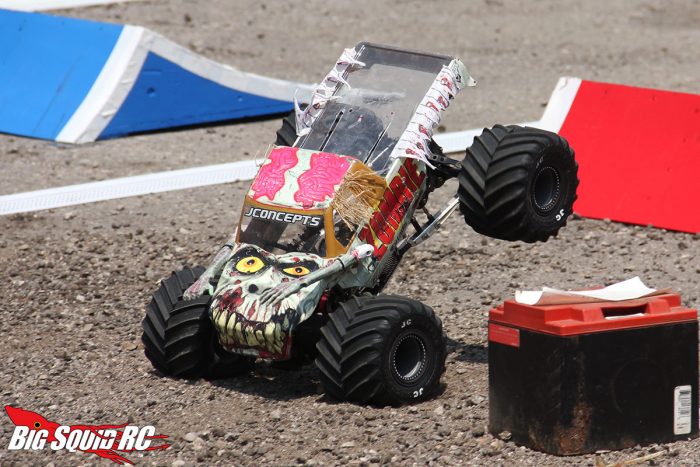 While the previous trucks are all original designs, this is my friend Tad Goad's replica of the famous Zombie monster jam truck. By using various cloth, yarn and two fabbed up hands, he brought the texture of the full size truck to life. Really cool.
Hopefully these rigs give you some inspiration out there to take a crack at creating one yourself. Not everyone has to have a standard pick-up or automotive body!