Monster Truck Madness – A Decade in R/C Monster Trucking
Hey all, it's my final post of the decade and I wanted to look back at three of the biggest stories/narratives in r/c monster trucking that took place in the 2010's.
It's crazy to think the decade is over. I know that many folks pine for the good ole days, but I can safely say that the 2010's, specifically the late 2010's, were my favorite time to be involved in the hobby. Why is that? Well, let's get to my number #1 –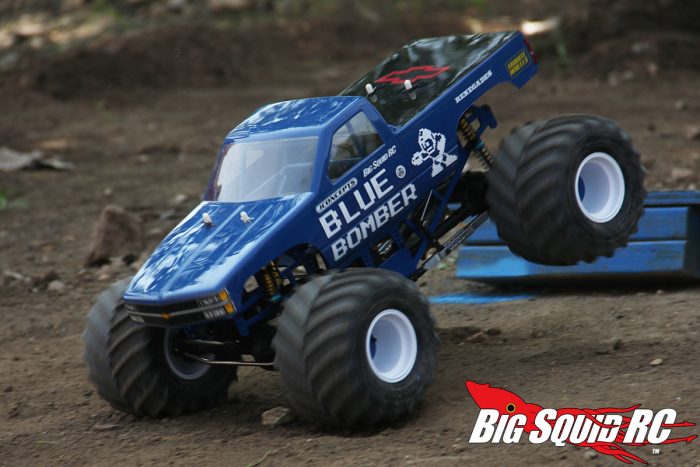 Solid Axle R/C Monster Trucks Go Mainstream
The first item on my list is a totally selfish one. As the aughts came to a close, solid axle r/c monster trucking was still very much an underground thing, much like it was throughout the 90's before that. Thanks to the rise in the scale r/c scene and prevalence of Axial Wraith parts that found their way into custom MT builder's hands, folks started to realize how awesome these trucks were to build, race and show-off in pics.
Then, thanks to a myriad of releases in quick succession by Pro-Line, JConcepts, RC4WD and, most importantly, Axial by way of the SMT10, the doors blew wide open.
You can now find a thriving solid axle racing scene in most parts of United States, where group meet-ups generally have 100's of trucks.  As a long time member of this segment of the hobby and someone who feels responsibility to continue to advocate for it, it brings a tear to my eye.
2019 ends with the aftermarket absolutely humming and a new kit (!) version of the Axial SMT10 set to hit the market in 2020. There are also some very juicy rumors circulating involving some big name companies who have solid axle monster releases planned. The 20's look to be a VERY good time for this previously niche area of the hobby!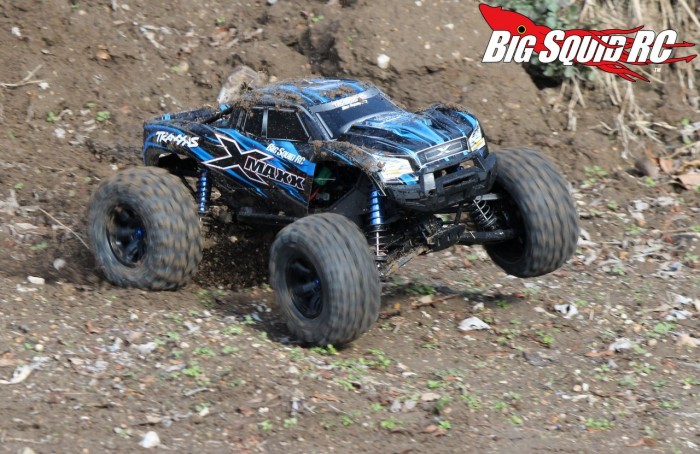 The Traxxas X-Maxx brings large scale to the masses
Anytime Traxxas releases anything new, it's gonna be big news in the hobby. In this case, the X-Maxx announcement in 2015 was literally BIG. The long awaited follow-up to the T-Maxx was finally here, and it was gigantic in size.
Large scale r/c had been done before the X-Maxx, but this big boy took it to a new level. It was well engineered, tough, and had a lot of power on tap. Further iterations would only improve the design and voltage. Throughout most of the late 2010's, the X-Maxx has enjoyed it's time as king of the bash site.
The design proved so successful that Traxxas would downsize it to the new Traxxas Maxx, which is basically the same truck but in a smaller platform, giving hobbyists the choice on what size they would like to get their Maxx on. As the calendar rolls over to 2020, Traxxas is well positioned in the lucrative world of r/c bashing monster trucks.
However, the scene nowadays is extremely competitive, in large part due to my last r/c monster truck storyline of the 2010's…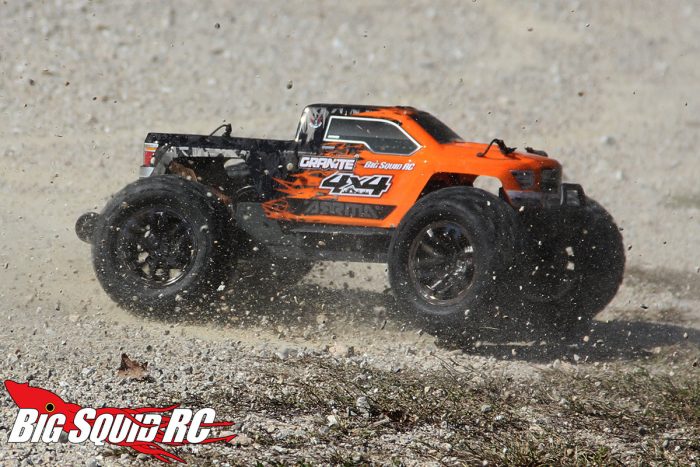 The Rise of Arrma as a Bashing Force
10 years ago, the Arrma brand had just been birthed and no one had heard of it. A decade and several BigSquidRC.com Bash Vehicle of the Year Awards later, they are now one of the hottest brands in r/c, sporting an impressive portfolio of ass-kicking monster trucks only rivaled by the Big T.
The Granite, Outcast, and Kraton Monster Trucks are a true murderer's row, and the company just ended 2019 with a bang as they released their first large scale (1/5 Kraton) rig. Most hobby shops now have walls filled with Arrma product and the parts pins are stocked as well. The future looks incredibly bright for this brand.
Oh, and while we are talking Arrma- if you want my personal pick for my favorite bashing monster truck of the last decade, it's the Granite 4×4 3S BLX. As many of you readers know, the vast majority of my time is spent with solid axle monster trucks since they are my true love. Despite having a fleet of high end scale monsters, the Granite 4×4 stays on my bench as a trusty friend for when I want to just blow off some steam. It's built like a tank and absolutely rips in bone-stock form. All of that for $299? Gimme a break. This is my go-to recommendation for a no frills bashing monster truck, and I've turned into an evangelist for it.
Thank you readers for a great decade!
A quick thanks to all of you who routinely read BigSquidRC.com and that have allowed me to connect with you this past decade. I started writing the scale column here back in 2013 and later transitioned to the weekly Monster Truck Madness post, of which I've been doing for a couple years now. In that time I've gotten to know many of you, and it's been a blast. Thank you for reading!