Monster Truck Madness – Amazing BIGFOOT Replicas
In the world of replica r/c monster trucks, I'd wager that the BIGFOOT fleet of trucks has been done the most. And they've been done very well! So many talented builders have done their version of the big blue Ford that they all kind of run together. I mean heck, nowadays you can just buy a great looking one from Traxxas, even if it isn't technically solid axle.
The fact that so many have been done makes it even more noteworthy when you see one that catches the eye. Adam Rogers doesn't just have one though- he has an entire fleet! These trucks look so good and so realistic that at a recent BIGFOOT Open House, even Bob Chandler and Jim Kramer were stopped dead in their tracks by them. That's a high compliment!
Adam's replica BIGFOOT fleet is well known throughout the solid axle community, and for the longest time I've been wanting to shout them out on here. We are all stuck indoors, so now is the perfect time! Adam was kind enough to send me pictures of his trucks as well as a brief description of the builds. He has more than just BIGFOOT trucks, but for the sake of brevity I'll talk about some of the others in another post.
Here are the trucks with descriptions on what's being used, provided by Adam.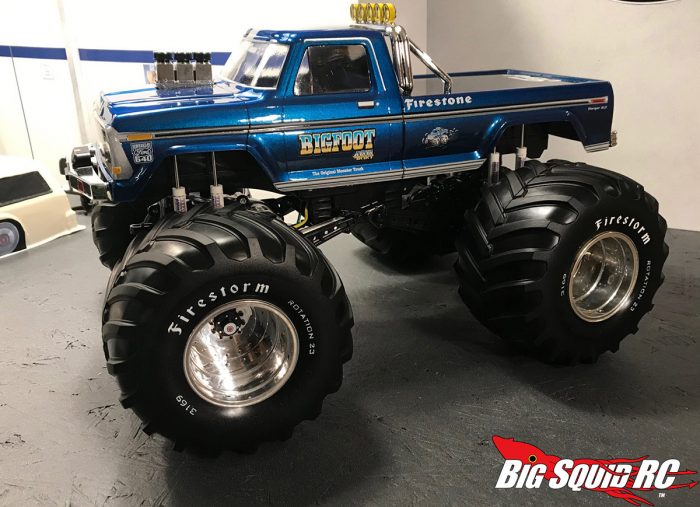 BIGFOOT #1 (Current style)
Tamiya Clod Buster
JConcepts 79 Ford Body
JConcepts Firestorm Tires
Kyosho USA-1 Triple Carburetor
IMEX Wheels
Traxxas BIGFOOT #1 Rollbar and Bumpers
RC4WD Scale Shocks
JB Scale Graphics decals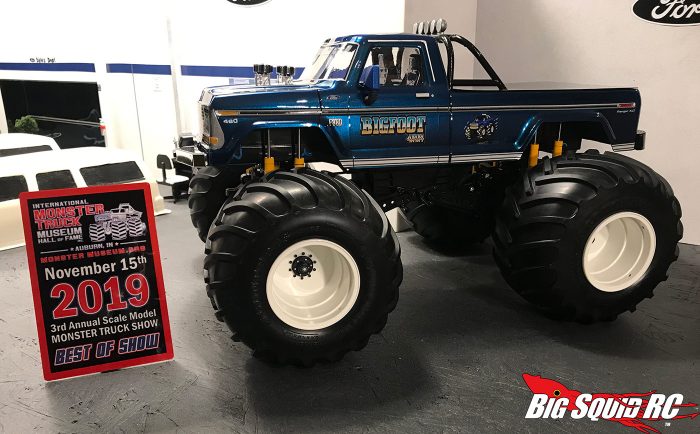 BIGFOOT #1 (Original style)
JConcepts 79 Ford Body
Jconcepts Firestorm Tires
IMEX Wheels
Traxxas BIGFOOT Bumper and Rollbar
JB Scale Graphics decals
Rc4wd Scale Shocks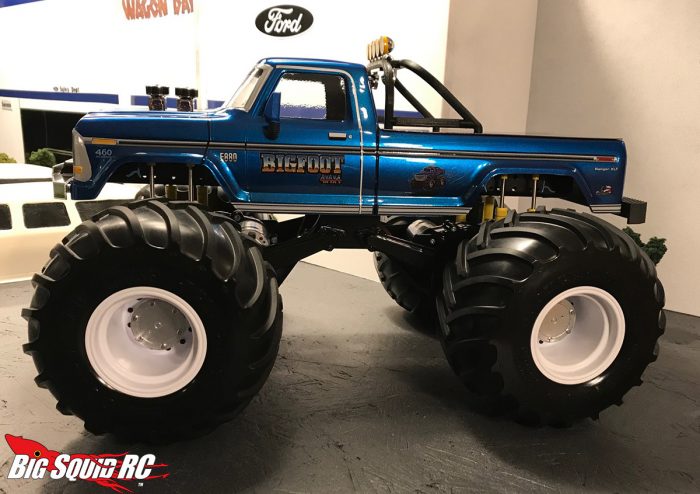 BIGFOOT #2
Tamiya Clod Buster
JConcepts 79 Ford Body
Handmade Bed Cover
3D Printed Mirrors, rear bumper, rollbar and planetary covers (he noted Fender flares and a blower hood bump are on the way)
Sicnme aluminum Clod Buster chassis
Handmade Servo Mounts
RC4WD Scale Shocks
JConcepts Golden Year Tires and Tribute Wheels
Stock Clod electronics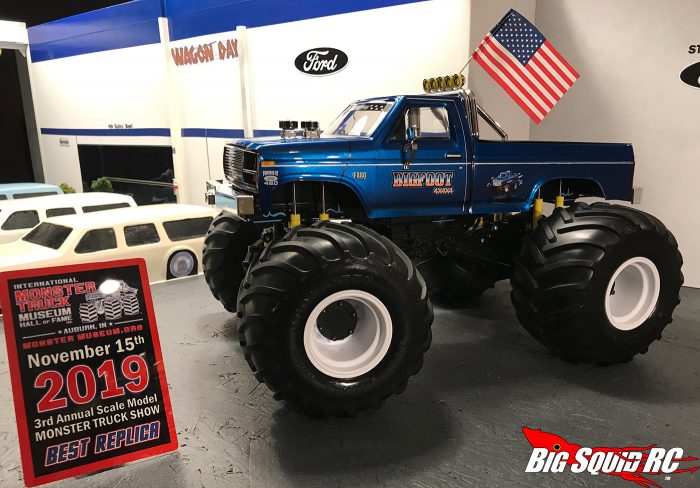 BIGFOOT #4
Custom Ford body by rcwizard- only 4 bodies were ever made like this.
Tamiya Blackfoot Grill
Traxxas BIGFOOT Rollbar
Custom Decals
RC4WD Scale Shocks
JConcepts Golden Year Tires and Tribute Wheels
3D Printed Rear Bumper
Hand Painted Chassis
Axial Racing Mirrors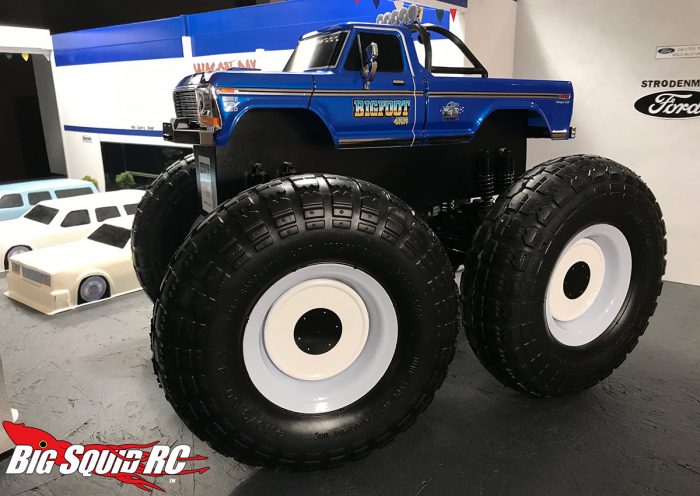 BIGFOOT #5
Traxxas BIGFOOT Body
JB Scale Graphics Decals
3D Printed Rollbar
Handmade Stainless Steel Chassis utilizing Clod Buster Axles
Handmade Wheel Adapters
Harbor Freight 10″ Dolly Wheels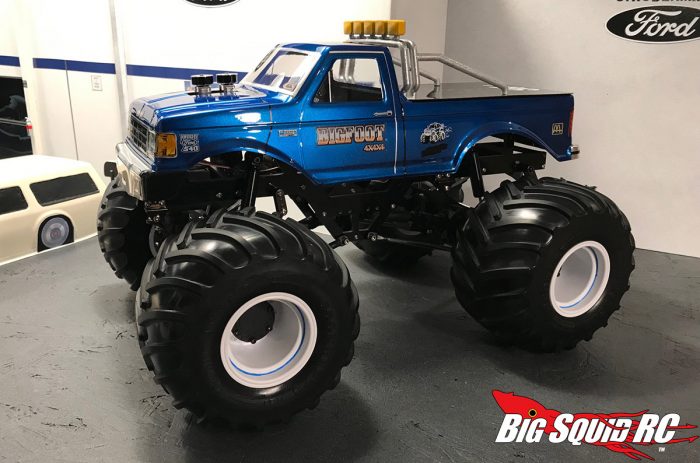 BIGFOOT #6
JConcepts '89 Ford F250 Body
Parma Decals
JConcepts Golden Year Tires and Tribute Wheels
Grund Chassis w/ HPI Wheely King running gear
Thank you for sharing this awesome fleet, Adam! As mentioned before, I'll share some of his other stunning replica monsters sometime soon in another post! In the meantime, if you have any cool monster truck builds you'd like to share (any kind of monster truck, not just solid axle!) please send it my way with a build run down. As we are stuck inside, some bench racing is a nice way to pass the time! doug@bigsquidrc.com