Monster Truck Madness – Building the Tiny Titan
Hey all, it's ya boy coming in hot on another Thursday for Monster Truck Madness.
I wanted to give you all some build impressions on my Tiny Titan as it's pretty much finished. I say "pretty much" because I'm waiting on a set of motor mount screws that I didn't order previously, and while I'm looking out the window for UPS, I figured I'd do some chatting on what you can expect should you decide to do one of these yourself.
For those wondering what exactly a Tiny Titan is, here's a previous article on it. In case you don't want to read though, it's a conversion kit that turns your Axial SCX24 into a solid axle monster truck.
The pic at the top of the page shows everything laid out, including the SCX24 AND an old AMT BIGFOOT #10 model kit that I built many years ago. I'm going to attempt to use the tires and body from it on the Tiny Titan (not positive of that, though!).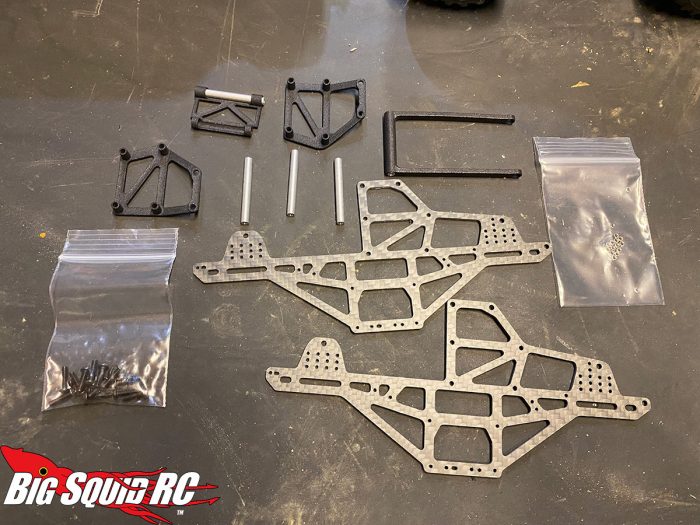 The actual chassis kit is of superb quality. Pro level instructions, too. Very cool to see from a small batch builder! The assembly isn't hard, but you will definitely want to have small tools (and some patience!).
For those wondering, you can find the instructions here.
So the motor mount screws- important to note here that I only hit this snag because I was going brushless. If you are going to stay with the Axial brushed system, you don't need any additional screws as you will be using the entire stock unit.
With my build, I needed to order Traxxas part# 6643 1.6x5mm BCS Hex Alias Screws. This will allow you to mount up the baby brushless. And that's where my build it sitting at the moment.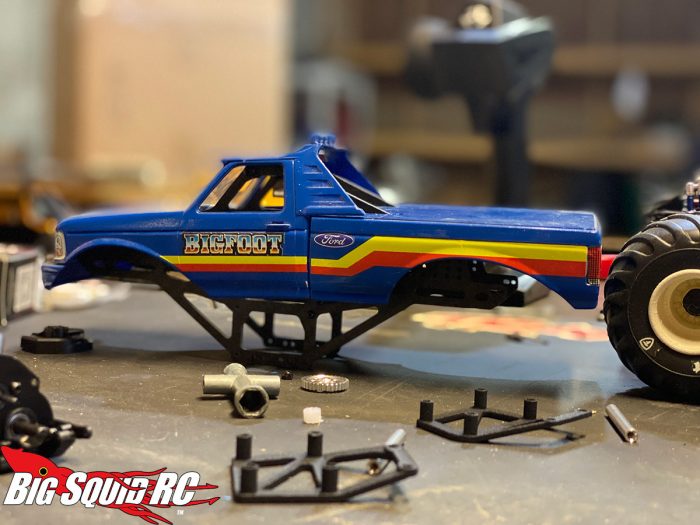 I have started jacking with the body mock-up, though. Check out that classic Ford/BIGFOOT look!
Oh, and just because it's cool looking, here's the actual model kit. Not bad for something I built as a kid many years ago! You can see why I'm struggling on whether to pillage it or just buy new tires and a body for the Titan!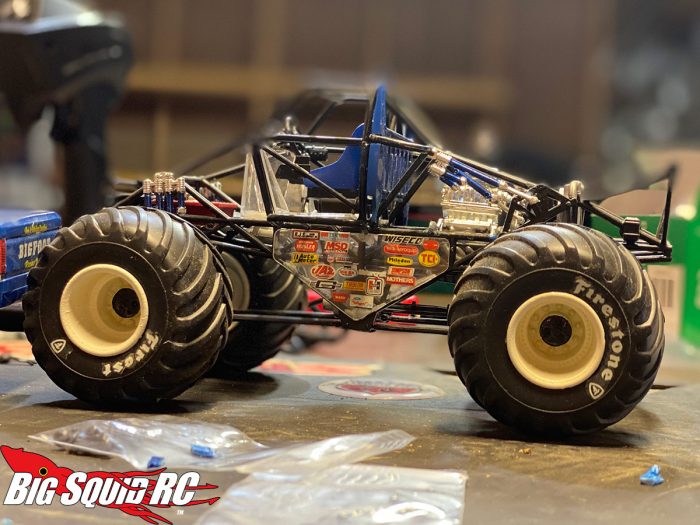 So that's my update folks. This is a fun little build and I should be able to finish'er up this weekend. The next article on the truck WILL be a post-run review/overview. Until then, keep it on all 4's!