Monster Truck Madness – Catching Up on the News
Hey everyone! It's been a busy couple of weeks in the monster truck world, so let's catch up, shall we?
Last weekend, the biggest full scale monster truck show in the world was held in Orlando, FL. The Monster Jam World Finals. Piggy backing on the big event was the r/c version of the World Finals. The solid axle trucks were out in force, and Pro-Line Racing had their drivers equipped with what looks like a new tire.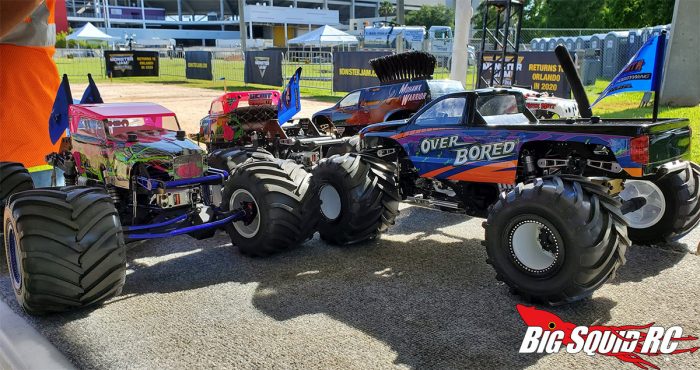 This is picture from my friend and fellow racer Brandon Scott, and you can see that these tires look different than the Destroyer and Devastator tires that are currently on the market. They resemble a full size BKT tire, and have a deep lug pattern that looks to be great for a variety of surfaces. I'll be sure to talk about these in depth once more info is out there!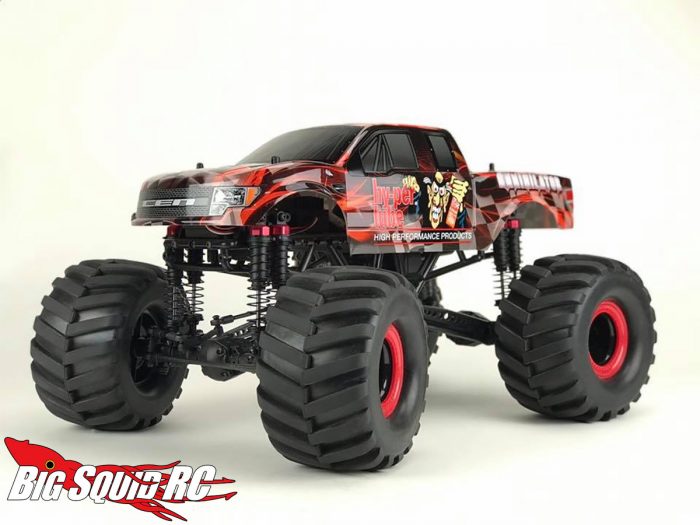 The CEN Racing B50 and HL150 (seen above) are starting to make some waves in the solid axle community, as the company has been demoing the vehicle at some of the recent big r/c events. Those that have had trigger time with it are pretty excited. I'm generally wary about trusting strangers, but a few of the folks who've driven it are monster truck nut friends that I trust. Turns out, this rig also has a re-gearable high-low transmission and other goodies. It also accepts bigger Clod Buster sized aftermarket tires/wheels with ease. The top picture on this article shows the B50 version sporting a set of JConcepts Tribute Wheels and Renegade tire (courtesy of CEN Racing's Facebook page). I will be doing a big write-up on this truck just as soon as I get some trigger time with it.
Hey, did you check out the great looking ECX Brutus Monster Truck that was just announced? The full sized Brutus looks fantastic, and ECX did a bang-up job replicating it. It's an independent suspension equipped monster truck, but it sure has the "feel" of a solid axle. Crazy that thing retails for just $159. That truck and platform look like a great buy for a newbie wanting to get into the world of r/c monster trucks.
I'll end on this- those of you near the St. Louis, MO area, here's a reminder that my club is putting on a big solid axle event at the 2019 BIGFOOT 4×4 Open House. It's an absolute blast for any kind of monster truck nut. Yes, there will be r/c racing, but you'll also get to see full size trucks crushing cars, old school monster trucks and get to meet the men and women at Team BIGFOOT. Here's a flyer for the event, and those of you interested in the r/c monster truck portion, feel free to e-mail me direct at doug at bigsquidrc.com.
That'll do it for this week, keep it on all 4's!