Monster Truck Madness – Coming Un-glued
Ever since the JConcepts Renegades Monster Truck Tire and Tribute Wheels were released back in the summer of 2016, I have amassed one heck of a collection of them. See, I LOVE to paint my wheels to match truck paint schemes, but this creates a big problem when you are constantly changing themes like me.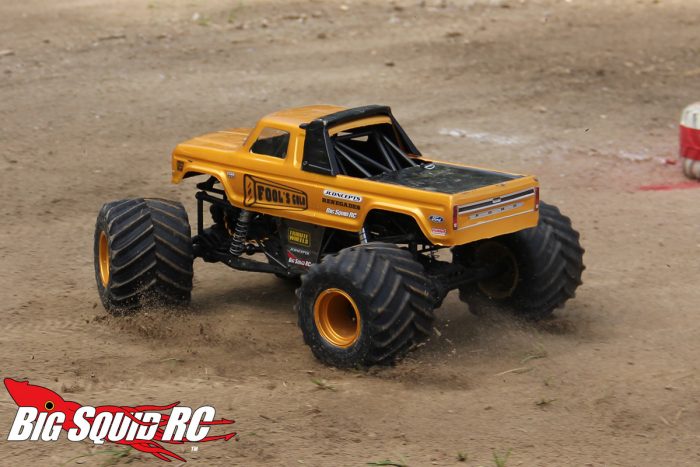 For example, I was running the Axial SMT10 you see here as "Fool's Gold" for awhile. Those wheels were painted gold to match the body. Well, that chassis eventually turned into my Nuclear Banana truck, and those gold wheels just weren't gonna look right…so the tires/wheels have just been sitting.
I have several sets like that- perfectly good wheels and tires sitting unused just because the paint doesn't match. I usually just buy new sets as I've never wanted to deal with the hassle of trying get them un-glued from each other, but I figured hey, it was worth trying at some point, so why not now?
All across the internet, there are a lot of theories and remedies on how best to un-glue r/c tires. I know that to be true because I found a TON of differing advice. Here's what I've found to work.
As mentioned before, this method was specifically used for JConcepts Renegade Tires and Tribute Wheels (nylon construction).
– Pre-heat your oven to 325 degrees. Grab a flat head screwdriver.
– Once pre-heated, set your tires on a tray. I used aluminum foil underneath them. Place in the oven.
– Check your tires every 5 minutes (preferably with gloves!). Use the flat head as a pry bar on the bead and see if the glue will break.
– 20 minutes was the max I had to go on the ones with thickest glue. Not only did the tire pull off the wheel, but the Krylon paint i had used started to pull off, revealing the natural gray color underneath. While the wheels were still hot, I used a small steel brush to finish cleaning the paint off.
– I then let the wheels cool off and used a hobby knife to remove several chunks of rubber that didn't want to pull off the rims. The wheels were now ready for paint.
– I wanted gray wheels so I hit them with a light coat of Tamiya surface primer to cover up some of the tiny bits of gold that wouldn't come off. (I have since done a second set using this method, and painted them green and they turned out about perfect as well.)
– After the paint dried, I remounted and re-glued (along with mock bead lock rings).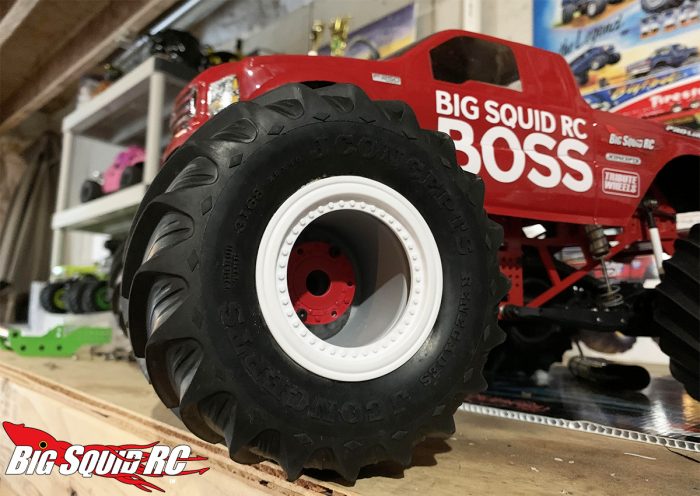 Boom, they look good as new!
So there you go. Bake at 325, check every 5 minutes and you should be good to go. I should also note that there was no bad odor from this baking method and the tires/foams were just fine.
If you are looking to un-glue your tires and re-purpose a set of nylon wheels, hopefully this method works for you as well!