Monster Truck Madness – Diggin' Graves like it's 1984
My favorite thing to do in this web space, bar none, is to show off the ridiculously cool builds that my monster truck racing buddies routinely pull off. This week, let's talk about Jordan Sicht's insane Grave Digger #1 replica.
There are a lot of Digger builds out there, but this is one of the craziest you are going to see. Jordan's truck was built by two of our good friends.
Ross Hinshaw, owner of RH Designs, did the CAD work and 3D printing. Travis Sutton, of Sutton Motorsports & Machine, was responsible for the machining and airbrushing.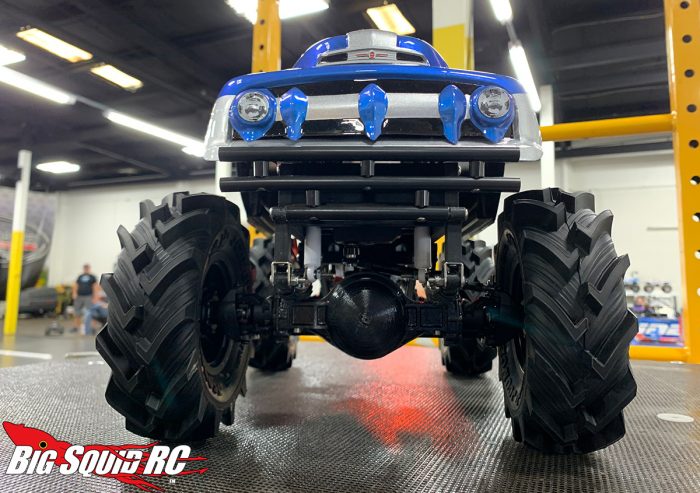 This build is a very faithful recreation of the first panel truck incarnation of Grave Digger, circa 1984, before the black/green paint and 66″ terras that would come in '86.
The beautiful 5 ton axles and transmission are 3D printed and house Axial SCX10II internals. The box chassis and leaf springs are machined delrin. It's powered by an Axial ESC with a 45t motor.
It utilizes JConcepts Fling King Tires and Dragon Wheels with 3D printed resin inserts that closely resemble the tractor tires found on the actual truck during that time period.
The body is a JConcepts '51 Ford Panel Truck and it's all custom paint.
This thing is an absolute stunner. It made it's competition debut at the NRCTPA Worlds in early October, and took home the award for Best Engineered Retro Monster Truck as well as the People's Choice for favorite Retro build.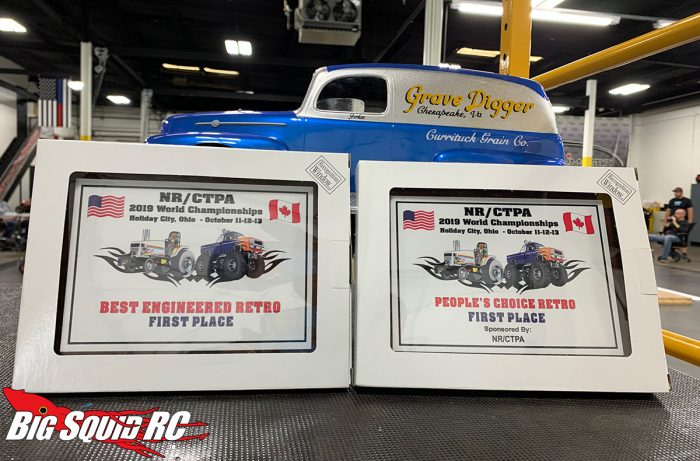 No clue what crazy replica Ross and Travis will build next, but until then, you can find RH Designs and Sutton Motorsports & Machine both on Facebook.