Monster Truck Madness – Figuring Out How To Haul
Greetings all and Happy Thursday to you!
Before getting on to my dilemma which is the subject of the MTM this week, the pic at the top of the page is that of my Traxxas TRX-4 High Trail running over some full sized crushed cars with some help from JConcepts Ranger 2.2 Tires. I've written about this truck a few different times, but if you are wanting to see some video of it in action, go ahead and click this link!
Oh, and my FMS Max Smasher is still in transit. As soon as it arrives, I'll be shooting some video for the BSRC YouTube channel. Ok, on to this week's thang.
As the holidays approach, I'm in the decision making process on what big project to focus on for the next couple months. For the last year or so I had planned on using the cold weather months to build a Tamiya 1/14 semi truck to use for off-road purposes such as logging and ice road trucking. I've been doing A LOT of research the last 6 weeks or so, and decided to go with a Tamiya Globe Liner.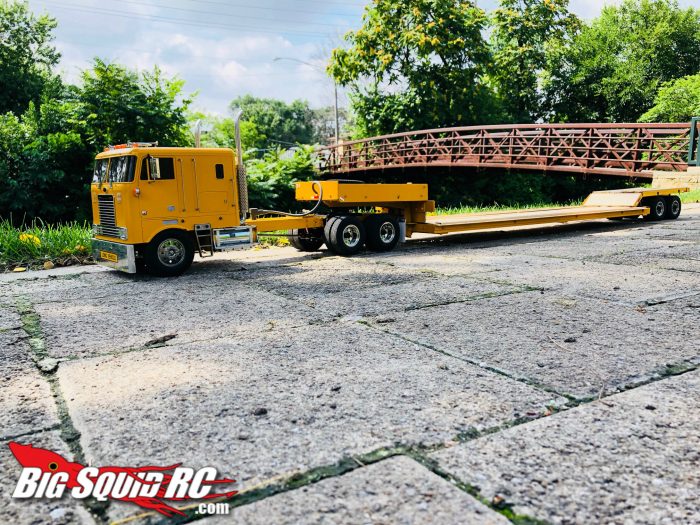 From that point, it's been trying to figure out what all I needed to make this project happen. That's where it's gotten a bit overwhelming. To get the Globe Liner kit, plus the needed upgrades, electronics, lights and sound kit, a logging trailer AND a proper stick radio with the necessary available channels….the price tag is daunting. We are talking well in to the four figures.
Now, I suppose I had planned on that. I've long wanted to do one of these types of vehicles and I knew that the cost of admission was high, but once spent, they are something folks seem to enjoy for a long time. Still, when you see the shopping cart prices add up like that, it becomes tough to finally click the "check-out" option.
Especially when there's been a nagging "option #2" that I've been thinking about since Summer. The Traxxas TRX-6 Ultimate Hauler.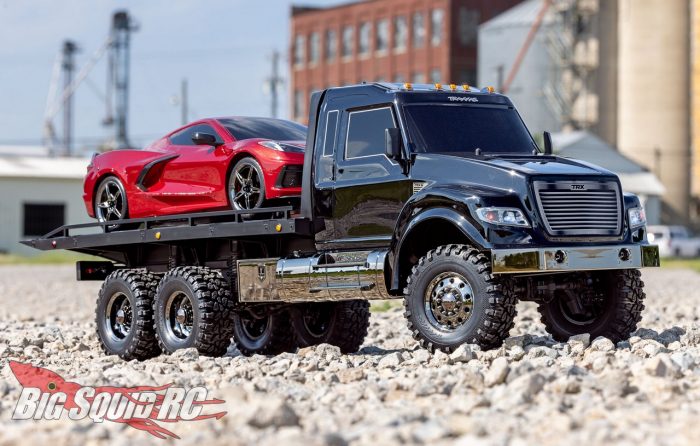 No, the TRX-6 is not ultra scale like the 1/14 stuff, nor does it really seem designed to haul heavy loads/trailers. However, it is a massive rig that looks to have a lot of potential for modification and could still do some nice off-road log hauling to allow me to get my real-life Snowrunner fill. It's also very tough and designed to be bashed hard versus the relative fragility and scale operation expectations of the Tamiya stuff.
The $650 dollar price tag on the Ultimate Scale Hauler is still fairly hefty, but compared to the fully kitted Globe Liner, it's A LOT more affordable.
What to do, what to do, fair reader? I had intended to write about this more as open ended whining versus an actual solicitation for advice, but what the heck- if you've got a suggestion then please shoot an e-mail to me at doug@bigsquidrc.com!
I'm going to be making a decision soon, and whatever I do, you'll be seeing it here. Thanks for letting me whine!