Monster Truck Madness – FMS Licenses the Smasher
Hey folks and Happy Thursday to you!
One of the things that I missed last week when writing about my experience at BIGFOOT Open House 2023 was that the "High Roller II" edition of the FMS Smasher was released.
The 1:1 High Roller II is a fully restored classic monster truck that's been making appearances for the better part of a decade since it was brought back to life by new owners. It's one of the prettiest rigs out there. I've been fortunate enough to see it perform many times, and it's a real head turner.
As the truck has grown in popularity, more and more licensed merchandise has become available for it. It's cool see that now there is an official r/c version of the rig!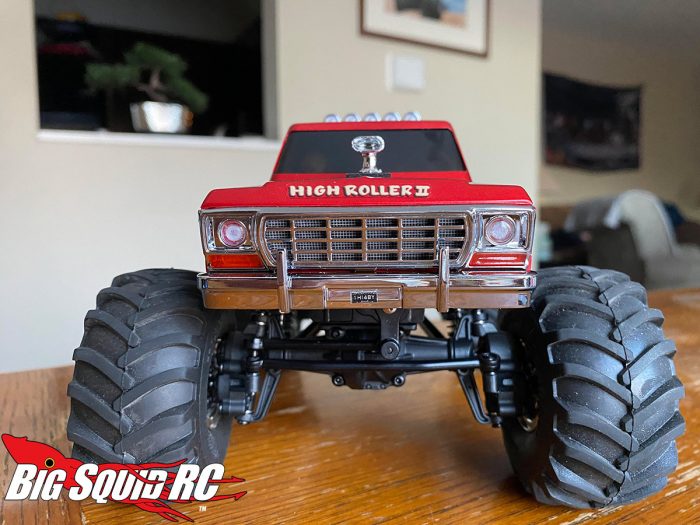 The High Roller crew had the new FMS Smasher with them for sale at Open House. The photos here are from my friend (and longtime Squid reader) Jeffrey Mackovitch, as he now owns a couple of them!
It sounds like small scale monster trucking is going to continue gaining popularity. In chatting with the JConcepts crew, they are actively working on some new accessories for the Smasher and other 1/24 trucks of it's ilk.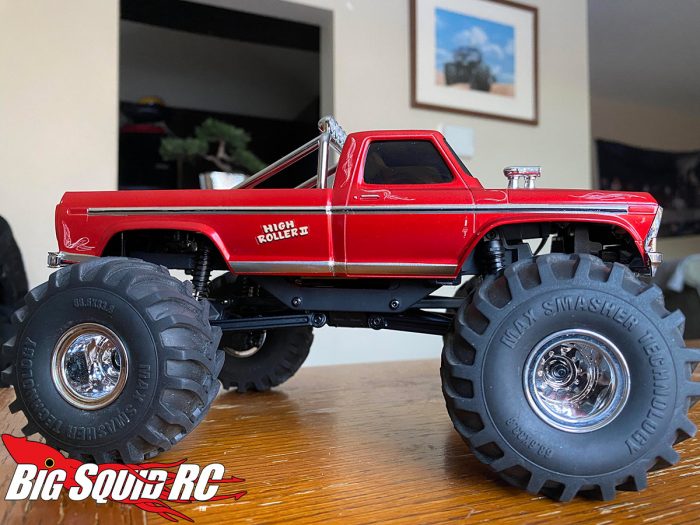 There are also rumors out of there of various other companies that plan to go to market with 1/24 and slightly larger mini-monsters this coming indoor season. One would think, if the scuttlebutt is true, that we see some of the announcements during the holiday 2023 window. These kind of small trucks are the perfect thing for the hobbyist looking for some indoor winter fun!
Before we go, this was a shot I got at Open House of Jeff's Traxxas Ford F-150 TRX-4 High Trail that's equipped with a set of JConcepts Ranger Tires / Midwest Wheels. How freakin' sweet is that? Traxxas needs to release an official licensed BIGFOOT 1 edition of the rig already!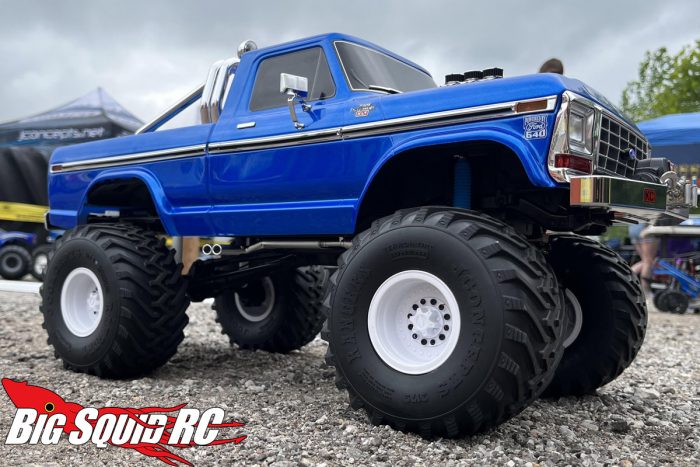 Alright folks, that's it for this week. Until next week, keep it on all 4's.