Monster Truck Madness- Gear Jammin' Rig Jockey
I want to thank the folks who wrote me in response to last week's blog that I wrote– in particular reader Sean Melgarez who sent me a treasure trove of info on r/c heavy truckin'. I'm going to feature some of his builds in this space in the near future.
The most poignant message was from fellow Squid Martin who shot me a note saying "you know you want the Tamiya, so go get it!".
Well, I suppose the photo above here has already given away my decision, but I'm diving headfirst into the world of 1/14 tractor trailers.
One last shout-out here- HUGE thanks to Bob @ Hobby Concepts. His excellent YouTube channel detailing his 1/14 truck builds was a big reason I finally decided to take the plunge, and he spent time on the phone with me helping select the options to kit out my Globe Liner. Can't recommend his channel or hobby shop enough. Always love meeting good folks in this hobby, and there are A LOT of them.
Ok, so the Globe Liner. The objective of this build is to create an off-highway log haulin' rig. I wanted a Globe Liner because cabovers are DOPE. I have seriously lusted over these kits since probably, I dunno, the mid-90's?
Anyways, what I wound up going with here-
Tamiya Globe Liner
Bearing Kit
55t Motor
Spektrum DX6e w/ AR620 RX
Spektrum A6380 Digital Servo for steering, A6390 Analog Servo for the shifter
Tamiya Driver Figurine
Tamiya MFC-01 for the ESC/Lights/Sound
Beier Speaker and Speaker Box (this is a smaller speaker to use with the MFC so I can use the Globe Liner interior)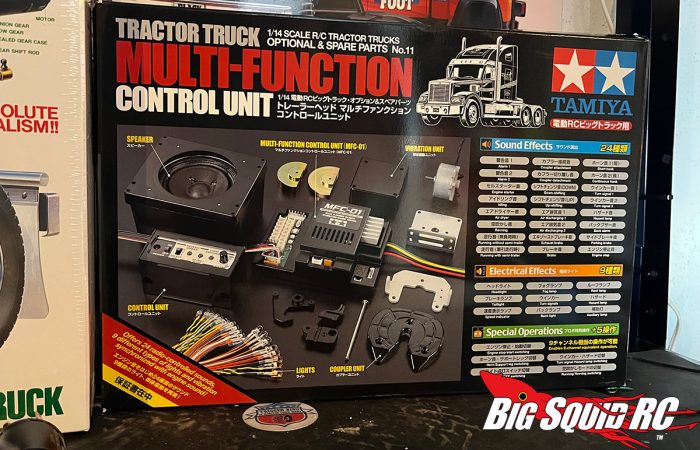 I told ya'll I was diving in. I was going to wait on the MFC at first, but figured NAHHHHH that's one of the big reasons I wanted to do this. I wanna hear that diesel rumble!
Given that the Globe Liner is very similar in cosmetics to classic International cabover semis, and my love of International Harvestor tractors, I'm going to be doing this up in a similar livery to my "Spirit of '65" 1965 International Cub 100 pulling tractor.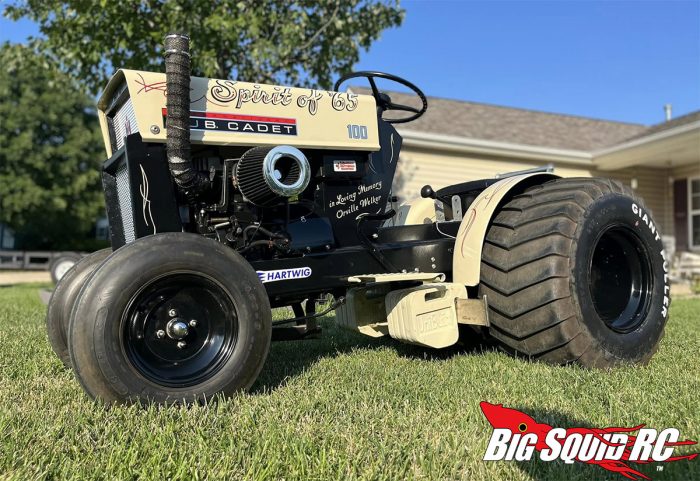 I'll need non-highway style tires, a way to lock the diffs (probably Silly Putty, from what I've been recommended) and um, a TRAILER, but for now I'm going to focus on just the tractor here. Once I get her running, I'll start focusing on the other stuff.
Despite being in the hobby for close to 30 years now, I'd be lying if I said I wasn't at least a little bit intimidated by the massive amount of wires and parts that lay before me here. I've never even owned a stick radio before!
I'm also VERY excited. Maybe I'll hate it and sell it? Maybe I'll love it and turn into a hardcore 1/14 gear jammin' rig jockey? However it turns out, this is a bucket list build for me.
I'm going to be taking my time with this kit throughout the next couple months, but I'll be sure to do some updating here on my progress from time to time. The ice roads are calling me!
Until next time, keep it on all 4's (or 18's)!