Monster Truck Madness – GET OVER HERE
Good day, monster truck gang!
Last weekend one of the biggest events on the r/c monster truck racing calendar went down- the Solid Axle Showdown in Richmond, VA. So big, in fact, that it made local news! Super cool to see the hobby in the mainstream like this!
There were a plethora of amazing rigs. Whenever one of these kinds of races happens, you can always be assured that the majority of the trucks will be show-n-shine worthy AND despite this, there will always be a couple of insane builds that stick out from the rest.
There were two winners of the concourse judging, and I want to highlight both of them here.
The first was a recreation of the legendary Virginia Beach Beast monster tank (seen above). Matthew Hall is the owner of this beautiful replica! And yes, it is completely functional. I hope to bug him into giving me a full story on this build very soon!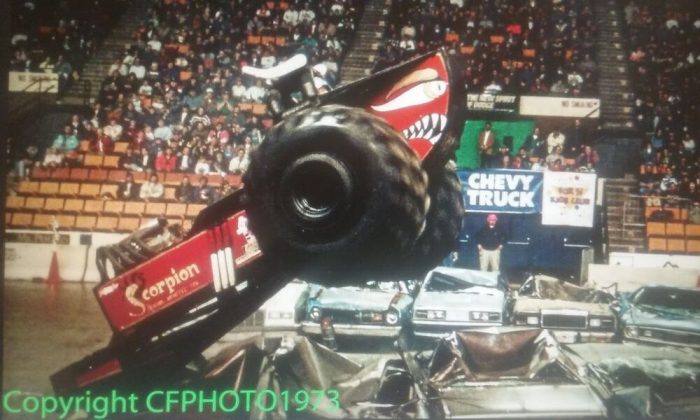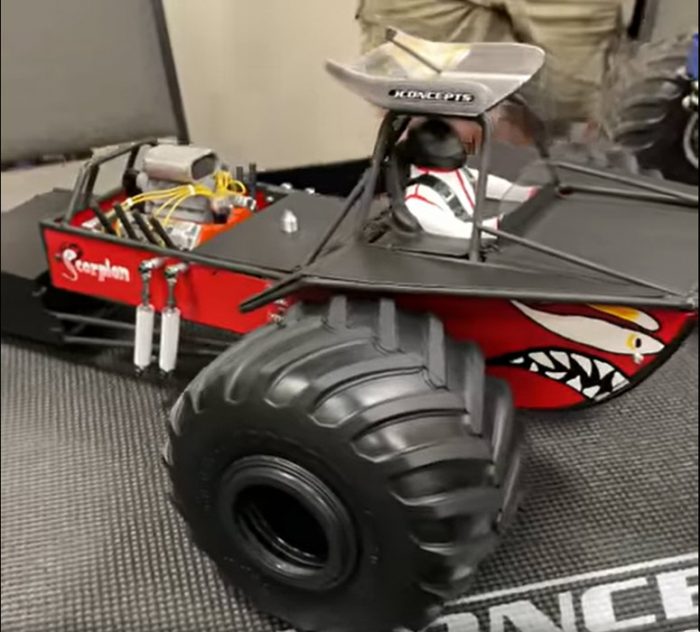 This next build is a replica of arguably the most unique looking monster truck of all time – Scorpion. Well, I don't even know if you'd classify it as a monster truck…more like a monster machine? Anyhow, the full size rig was a wild looking tricycle that featured two monster truck tires on the front and a rear "tail" that dragged. Completely bonkers. Ethan Saunders is the owner of this amazing recreation! The screen shot above is from a video Tony CCXRC shot. Tony has an additional video of it crushing cars.
So much creativity in both of these builds.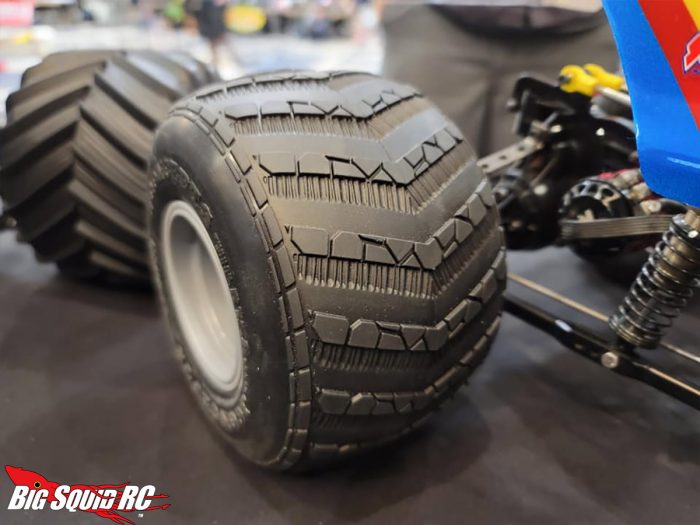 JConcepts was on-hand both racing and teasing new products. Here are a new set of front and rear MT tires that they are developing, which are based on a full set of tires that BIGFOOT driver Dan Runte used to run back in the day. No word on release or any other info, but with them being shown off at a major event one would think they'll be available soon! Thanks to Josh Zimmerman for the photos.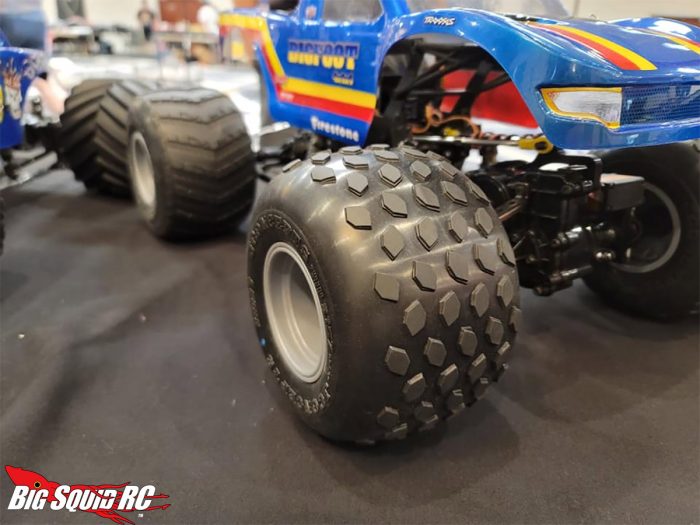 The Solid Axle Showdown is always a mega popular event and I'm looking forward to attending one of these years. Nice job to the Showtime R/C crew for putting it on!