Monster Truck Madness – Gone Pullin'
Hey gang, happy Thursday to ya'll!
Before getting to the topic at hand this week, one that is very much non-r/c related, I wanted to quickly point out that the post I made about wanting a heavy duty big rig a few weeks back apparently came at a very good time. That Traxxas Flatbed Hauler is going to be PERFECT to make into a Snowrunner-style big rig. I cannot wait to buy one!
Speaking of hauling, I did a different kind of it over the weekend.
I've spoken about my foray into garden tractor pulling a few times on the BSRC live show, but given I now have two tractors and had my first hook of the season last weekend, I wanted to talk about it here.
I've got two International Harvester Cub Cadet pulling tractors. Both of them are not stock, as they have been modified with both safety and performance equipment to make them legal in the various organizations throughout the Midwest.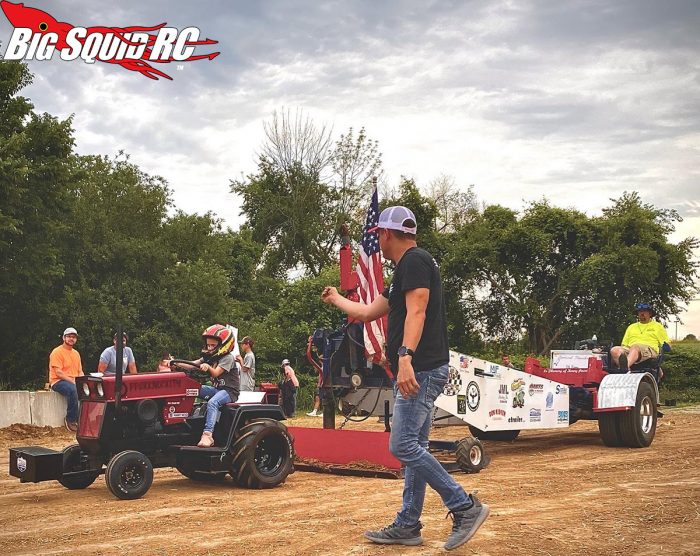 The one my six year old daughter pulls is a 1967 Cub 122 (mostly!) that's setup for 10 Horsepower Youth class. This class of tractor can weigh a max of 900 lbs and, given the relative low speed, is great for youngsters to start on. Parents can walk with their children on the track, and the kids have a blast. This is her second season campaigning the rig, and she just got her first trophy last weekend with a podium finish! Good times.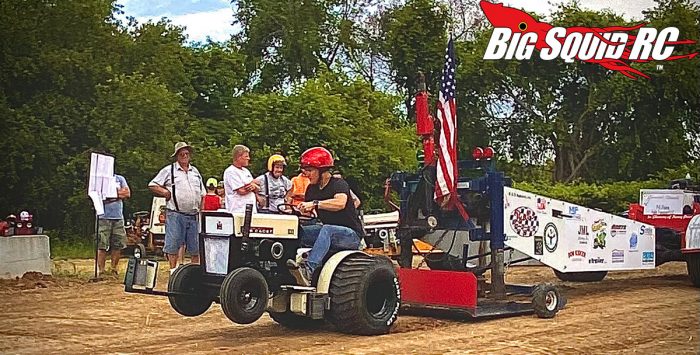 My tractor, which I purchased from a good friend in April, is a 1965 Cub 100. He built it last year but immediately wanted to downsize his operation, so he offered it to me at a price I couldn't refuse. The 100 has a 16 horse engine and pulls in the 16HP 1050 lbs Pro-Stock class. This tractor has all the good stuff- a heavy duty clutch, pulling transmission, built engine, and Cepek Giant Pullers on the rear.
After the first pull on my Cub 100 and a second place finish, I'm now hooked. Bringing that engine up to RPM while slipping the clutch and letting her start to dig….man, that's the stuff.
As a lifelong fan of tractor pulling, it's so much fun to finally get into it. I started with r/c pulling a few years ago and now have worked my way into garden tractors. I'm hoping that in a few years, if the budget allows, I can step up to something slightly bigger!
I figured you'd all get a kick out of seeing some of the stuff I've been doing that's not r/c! Next week, back to r/c, I promise.
Until next time, keep it on all 4's!