Monster Truck Madness – Good Looking Crushed Cars (and trucks!)
If you are into to solid axle r/c monster trucks, what can really take the fun up a notch is having a good set of crushed cars to run over. My friend Christopher Davis has taken this to the extreme, and I just HAD to show off his work to you.
He started off with various vintage style plastic cars that he acquired so as to be relatively period appropriate. He would also go on to land some 90's style plastic stock cars that used to be found in toy bins in various stores.
Just having those would be enough for most folks, but not Christopher. He went on to give them the mega-scale treatment. He stripped them of decals, fatigued and painted the cars, and then added special details like busted grills, smashed hoods and even tires inside (tires were commonly added to the passenger compartments of crush cars to support the roof structure and help keep them together over the duration of competition).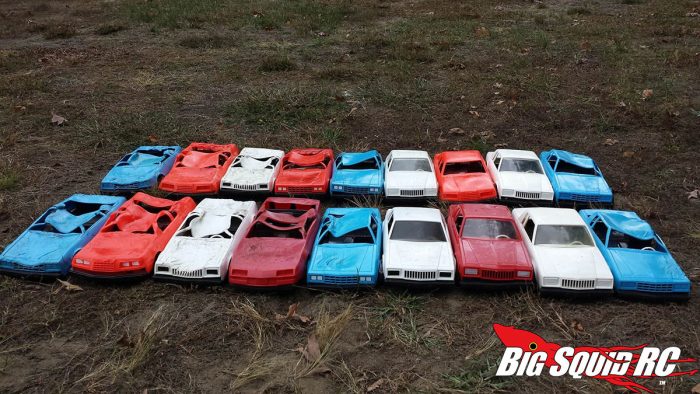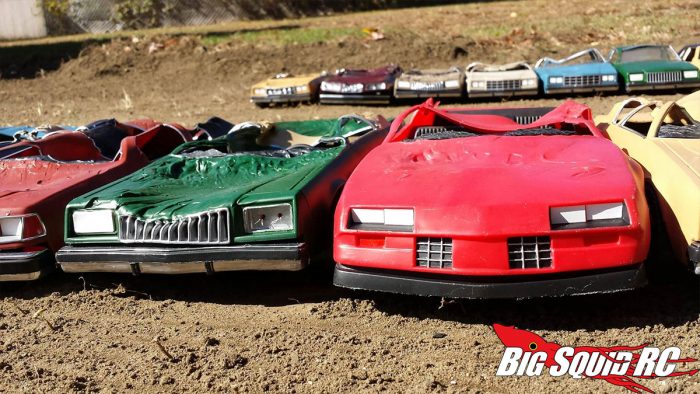 This clearly took A LOT of time to get them right, but I'd argue these are about the sweetest set I've ever seen on a scale monster truck track.
Oh, but yeah, you gotta have trucks, too. And he's got some great ones. I'll feature some of them in a later article, but check out this amazing BIGFOOT #10 replica.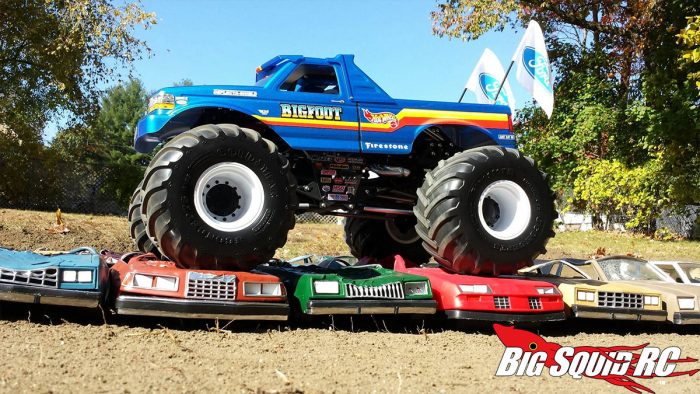 His BIGFOOT #10 is sporting the classic livery from its debut back in 1992. So nice! And dang does it look awesome on top of those cars.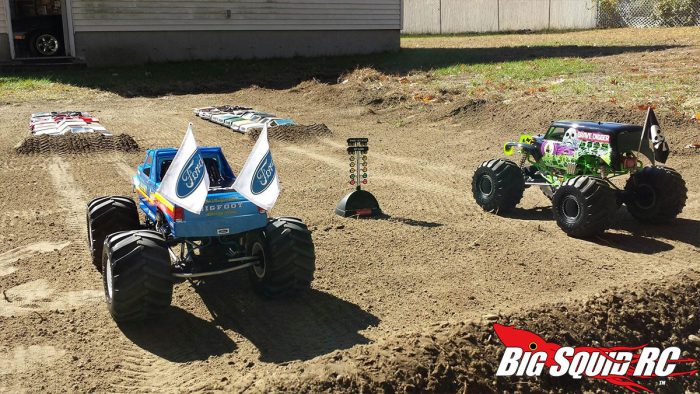 Here's a beautiful shot of his scale course, complete with a classic BIGFOOT vs. Grave Digger rivalry.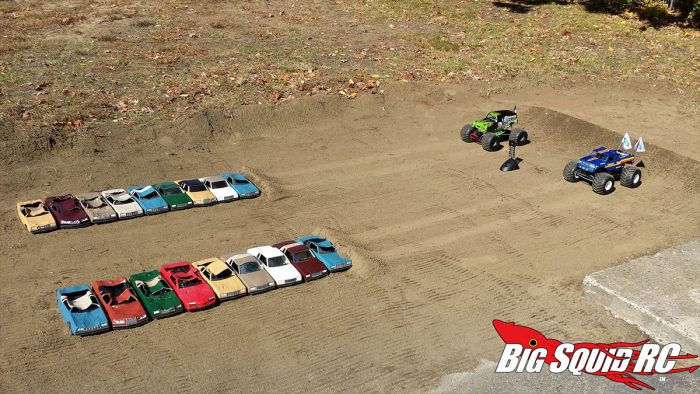 Here's an aerial view. This looks pretty much perfect as a dead ringer for an early '90's outdoor monster truck drag racing track.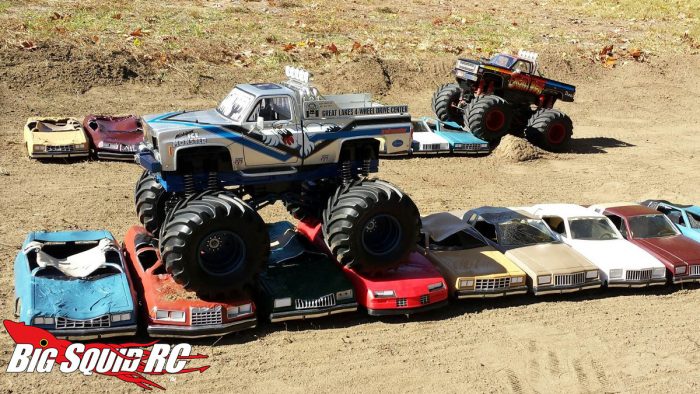 The track looks fantastic with his old school monsters bombing through it as well. The cars he used, along with the paint and styling, are like they were ripped straight out of the late 80's. Those trucks are awfully sharp, too!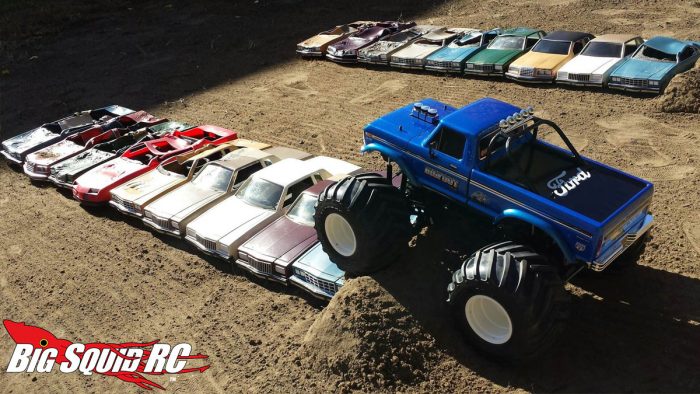 One last pic here with a classic old school BIGFOOT. Looks perfect- not much else to say!
Thanks again to Christopher Davis for sending me photos of his killer cars and trucks! If you have a really cool project(s) to show off, hit me up at doug@bigsquidrc.com.
Keep it on all 4's!