Monster Truck Madness – JAWS EVO RC 4×4 Pulling Truck Chassis
This week in the MTM I wanted to share some r/c pulling news with you.
The folks at Sutton Motorsports & Machine have announced that their latest generation r/c pulling chassis, the JAWS EVO, has been updated.
The EVO is designed for both performance and scale looks. It's very similar in appearance to what you'd see underneath the fiberglass body of a full scale modified 4×4 pulling truck rumbling down the track in the NTPA or Lucas Oil Pro Pulling League.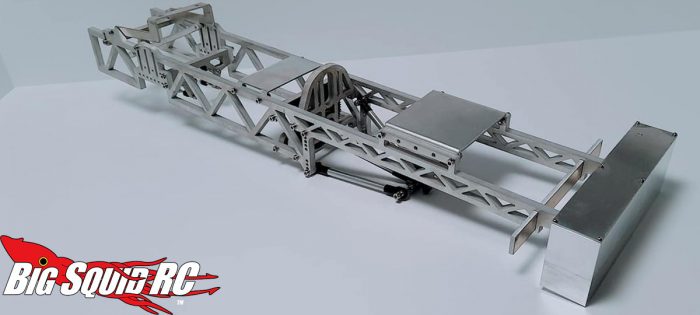 This chassis is designed to be rule compliant with the NRCTPA 12 lbs 4×4 class that's popular nationally.
It's ready for bolting on Axial Racing AXIC3488 or Redcat Racing Everest 10 axles, and the kit includes front four link bars.
The wheelbase is adjustable from 12″ to 13.5″ in quarter inch increments to fit various different scale bodies.
It has two electronics trays, one behind the machined weight box and another behind the center gear section.
The rear hitch section incorporates a "T" style bar to lock in to the hitch position.
They are also adding a new JAWS 2WD pulling chassis to their line-up. Usually 2WD r/c pulling trucks feature a flat plate design with a simple jackshaft transmission- this one is designed to be similar in cosmetics to their full scale breathern.
This tubular appearing chassis has various weight hanger bars, a 16″ fixed wheelbase, and is designed to use with either the Axial Racing AXIC3488 or Redcat Racing Everest 10 axle on the rear, and Tamiya 2WD front spindles on the front.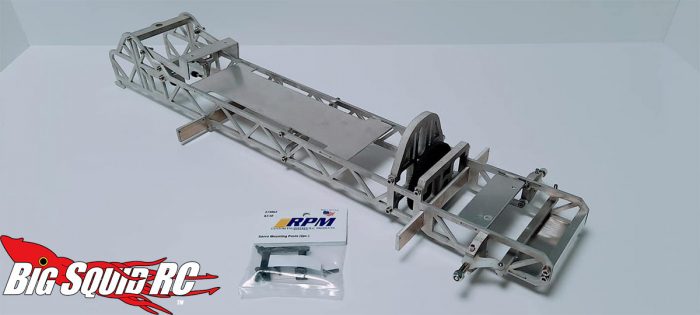 Pricing for both the 4×4 and 2wd kit runs $400, and can be ordered directly from Sutton Motorsports & Machine.
They are good friends and make high quality stuff!
Until next time, keep it on all 4's!