Monster Truck Madness – JConcepts Silent Speed 17T Motor Spotlight
Brushless motors have been the defacto thing in r/c racing and bashing ever since the technology started to become affordable in the mid to late aughts. The combination of high speed with minimal maintenance sure made it seem like brushed motors were destined to become a thing of radio control's past, relegated to budget minded ready-to-run vehicles only.
A funny thing has started to happen though- the older, cheaper technology has stubbornly made a comeback thanks in part to scaling, where high torque brushed motors are typically preferred, as well as racing where not only do they help keep the cost down (um, assuming you aren't using a dyno to batch test a bunch!) but the allure of actually rebuilding and pulling maintenance on one is part of the fun.
In my neck of the woods, solid axle monster truck racing, brushed motors have made a massive comeback thanks to popularity in the Retro class that utilizes slower 27 turns, and, for the focus on this article, Sport Modified Racing, where vehicles use something around the mid to high teens depending on racing club.
My club, Trigger King, has long used a 17 turn brushed motor as the basis for the class. Not only is it much cheaper to use a brushed motor, but the trucks run slower speeds that are a bit more keeping in tune with the full scale trucks. When the folks at JConcepts announced their Silent Speed series of brushed motors, I knew I had to outfit one of my trucks right away.
Rotten Apple #2 is an ACRC Havoc chassis that runs Axial running gear. I had been using a Hackmoto motor for the better part of two years, and it was getting long in the tooth. That made it the perfect candidate to swap in a Silent Speed.
You old-timers will surely dig this packaging!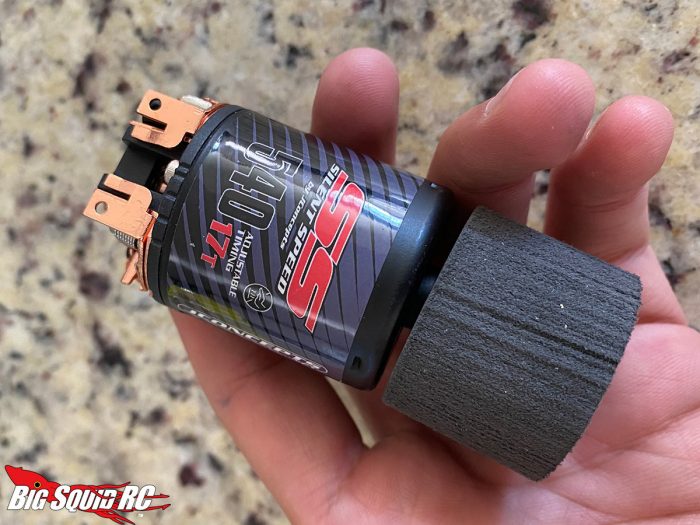 When the motor is removed from the sleeve, you can see it's stored in foam. It's important to note that these do not have leads installed so you will need to provide your own, whether they are clip or soldered (recommended).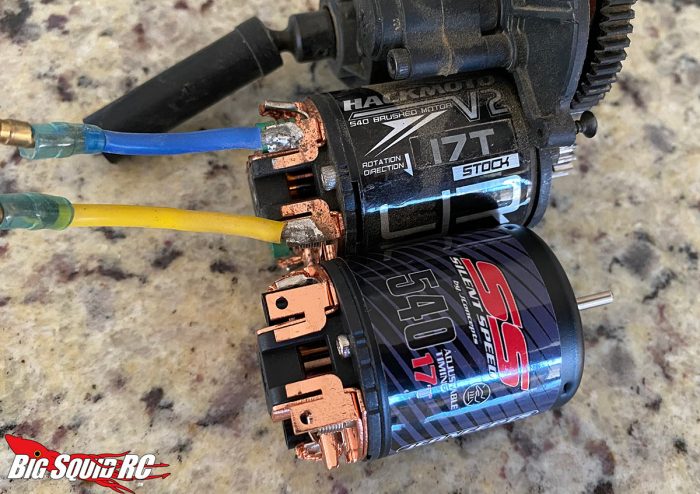 Here's the Silent Speed can next to the Hackmoto V2. Note that for a first run, I'm not going to change the timing and intend to run it right out of the box, err tube.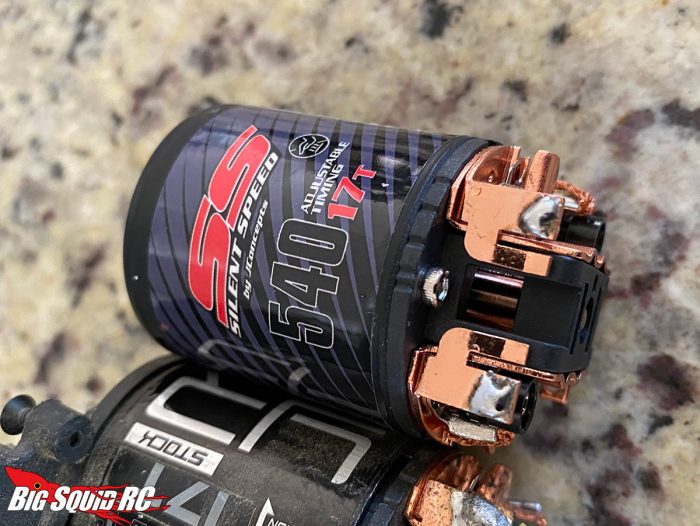 It was hard for me to solder and take pics, but I removed my leads from the previous motor and prepared the new one with a bit of solder before installing them.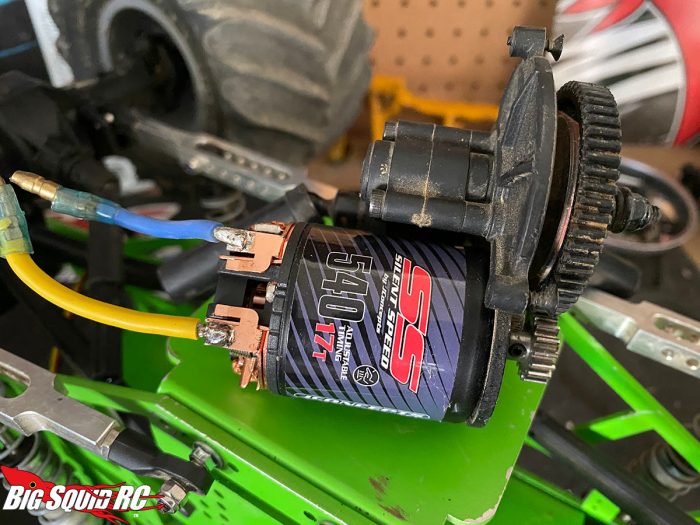 After the leads were installed I mounted it to the Axial transmission. I am running a 17t pinion. I then re-installed the transmission and brought the truck out to race day.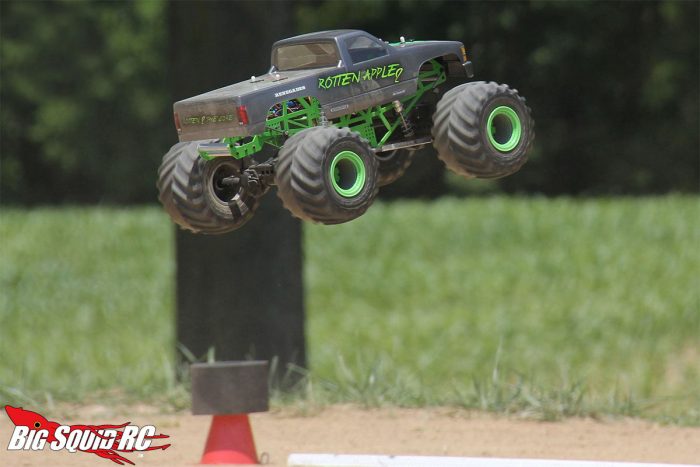 Our Sport Mod class is the most popular and on most race days we are pushing 50 trucks. I had a very respectable showing with the truck, going into the later part of the bracket twice.
The motor though? It feels great. It feels very torquey compared to the Hackmoto I had been using, no doubt because this one is fresh, but still. I had a bit more top end out of it as well. The motor also felt cool enough to touch despite going rounds on a very hot summer day. By comparison, my Hackmoto was scalding hot.
I'm looking forward to mucking around with the motor timing to get more out of it, but on a baseline level this is a very nice brushed motor. At a retail price that's right around $30 dollars, this is an easy recommendation- particularly those with stock Axial SMT10 trucks that don't feel like breaking the bank to go brushless but still want more pep for fun.
And speaking of the SMT10, I ordered a second one to go in mine. When I do an update on advanced timing and if/when I blow one of these up trying to eek the most I can out of it, I'll discuss how it handles in one of those trucks.
See ya next time!