Monster Truck Madness – Kings of Crunch and Drag Cars
Greetings gang, today I come to you with a hybrid column. A little bit of monster trucks, a little bit of drag cars.
I am very caught up in the no-prep drag scene that's exploded. Last year I built a Traxxas drag Bandit/Slash, but I've had eyes on the sweet Losi 22S ever since it was announced earlier this year (and then promptly sold-out and backordered for the entire spring).
I got word this week that a local hobby shop got a shipment of them, so I went to investigate. Not long after, I was the proud owner of a 22S roller!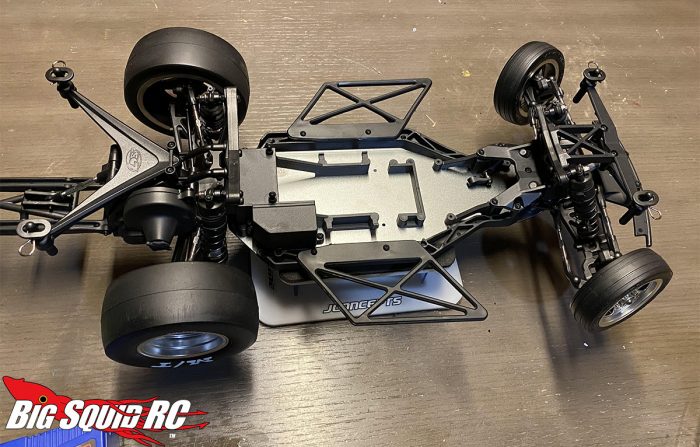 Ohhhhhhh Yeahhhhhhh
Now, what I do with this car is going to be covered soon on BSRC. And this IS the monster truck column anyways, after all….so let's inject some monster truck talk into it, mmmkay?
While I was at the hobby shop, I saw that they stocked a plethora of Greenlight Collectibles "Kings of Crunch". Oh mama.
For the last few years I've been aware of these amazingly detailed die-cast old school monster trucks, but had never taken part in picking any up because I'd never seen them in person.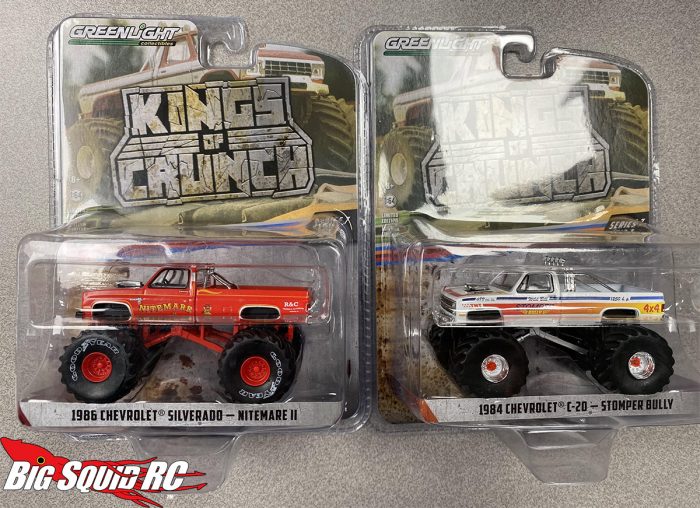 Ugh look at this Nitemare II and Stomper Bully. LOOK AT THEM! So much old school goodness. I had to have them.
I used to collect monster truck diecasts through the early 2000's. Whether it was Matchbox Superchargers from the 1980's, Hot Wheels Champions from the 1990's or Monster Jam trucks from the early aughts, I collected a bunch. I went cold turkey sometime in the mid 2000's, though. It's why I didn't seek out the Greenlight trucks.
Well, I finally broke. These beautiful trucks are so detailed, I could not resist. I actually plan to build an old school fairgrounds diorama for display in the office, complete with dirt, crush cars…the whole nine. Look for that project write-up sometime this summer.
Until next time, keep it on all 4's!