Monster Truck Madness – Lewis Hamilton Shows Love to the Lunchbox
F1's x7 champion megastar Lewis Hamilton has sure been showing some love as of late to his r/c roots, and in a very cool video the Mercedes-AMG Petronas shared last week, Hamilton was seen bombing around in one of the coolest old school r/c's, the Tamiya Lunchbox. The team also shared the above photo via their Facebook page.
This warms my heart for various reasons. For one, it's always nice to see r/c in the mainstream. Even nicer when one of the greatest race car drivers of all time happens to be giving it the rub.
But how sweet that he was wheeling a Tamiya Lunchbox?! A true OG of the r/c monster truck world!
Despite wanting one since I was a child growing up in the 90's, I didn't get my first Lunchbox until 2014. In fact, I wrote about it way-back-when.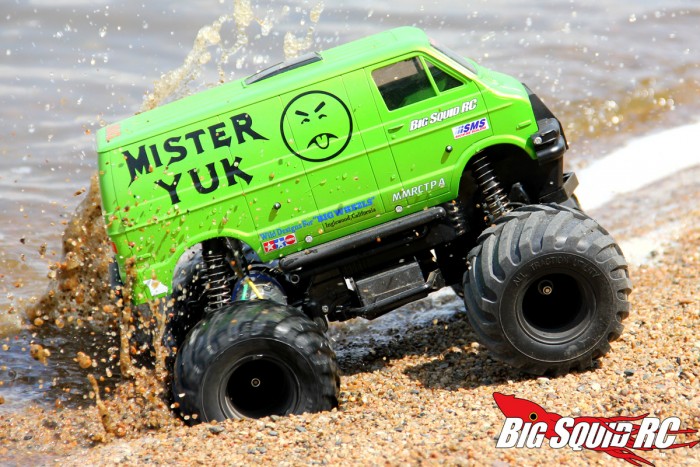 In my opinion the Lunchbox, or it's brother the Midnight Pumpkin, is a must drive for any serious r/c monster truck enthusiast. No, it's not a performance monster…but it is fun as heck to build and wheel!
The old school kit is like a time capsule to how things were back when the rig was totally new in the late 80's, and while it has been updated some over the years, for the most part the mechanics of it are as they were back in the day.
They are extremely easy to build and are a fantastic first kit. They are fun projects to do with your kids!
And you know what? It's still a lot of fun drive! The truck rips wheelies all day long, and it's a great time learning how to steer it. Even if you never had one back in the day, it's hard to not feel the rush of nostalgia all the same.
Oh, and they look great on shelf as well. Mr. Yuk is still one of my favorite rigs to look at in my collection.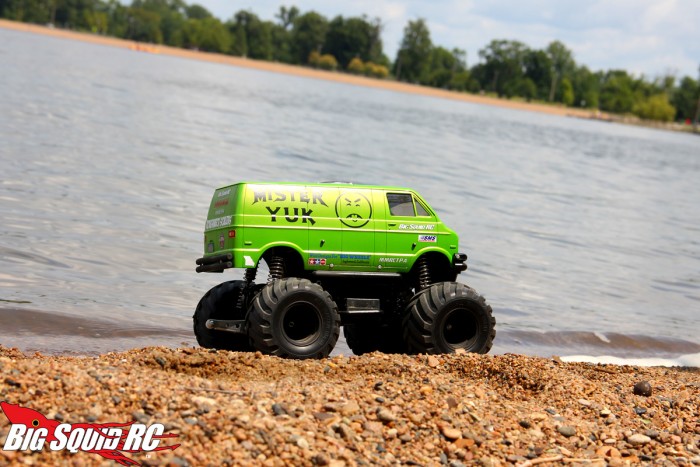 So if you can't figure out what your next project is, go snap up a Lunchbox and give it a whirl. The cost of admission is relatively low, they are very easy to build and a good time to wheel. I'm sure Lewis Hamilton would agree!
Until next week, keep it on all 4's!