Monster Truck Madness – Low CG LMT with BowHouse RC Goodies
Hello everyone, happy Thursday!
My 2022 racing season starts off this upcoming weekend, and my Losi LMT is in the shop for one last set of upgrades before hitting the track!
The stock battery tray sits very high at the rear of the vehicle. BowHouse RC makes an LCG battery tray to rectify this issue.
Since I'd be lowering the battery box, I figured why not go whole hog and drop down the electronics, too? BowHouse makes an LCG electronics tray too!
Here's how things looked before.
It's a simple and ingenious installation. It uses existing holes so there is no drilling required. Note that you will need to remove the outer most header screws for the install. You want to angle the tabs so that the battery tray sits slanted. This allows it to utilize all of the real estate above the motor.
It drops the battery height significantly.
The LCG Electronics tray is a smidge more involved just because you have to unhook the wires, but it's also simple.  The 3D printed tray also uses existing holes.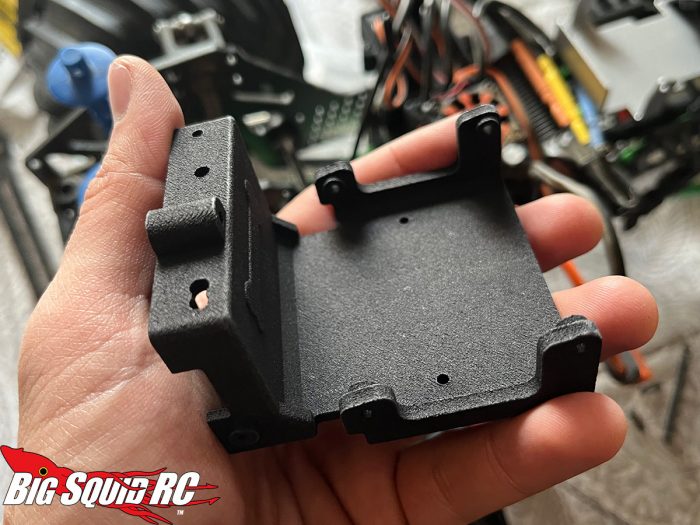 You'll remove the wide stock unit, and to do so you'll have to remove the forward most chassis plate connecting screws to get the little nubs free. Well, or you can just give them a yank and break them off, but the screw method is recommended should you ever want to use the stock one again.
The plate slides in to existing chassis holes and brings everything within the confines of the chassis. Those using the stock ESC will find two holes exist to screw it securely into the bottom. The receiver will go in the front of the tray, vertically. It really does clean up the look!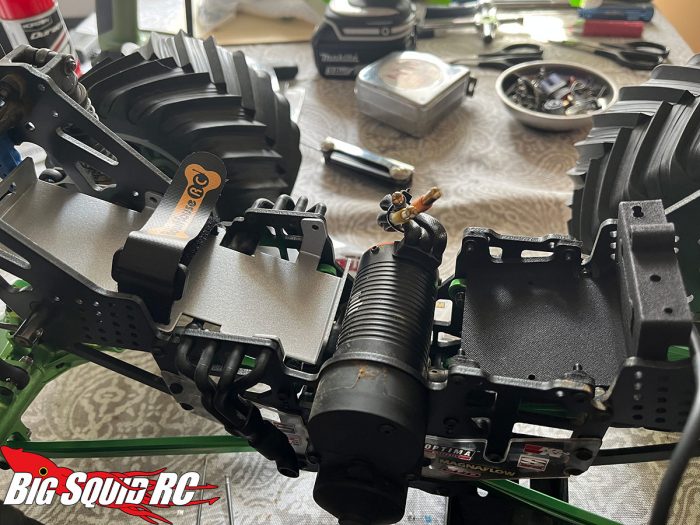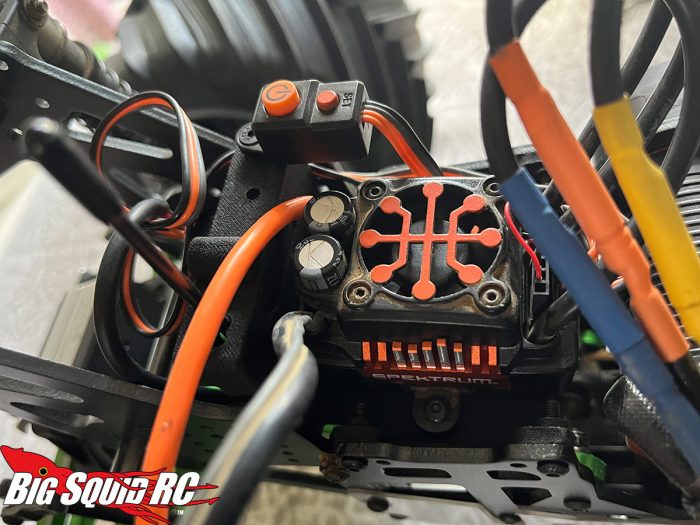 And there we go. Everything dropped neat and low.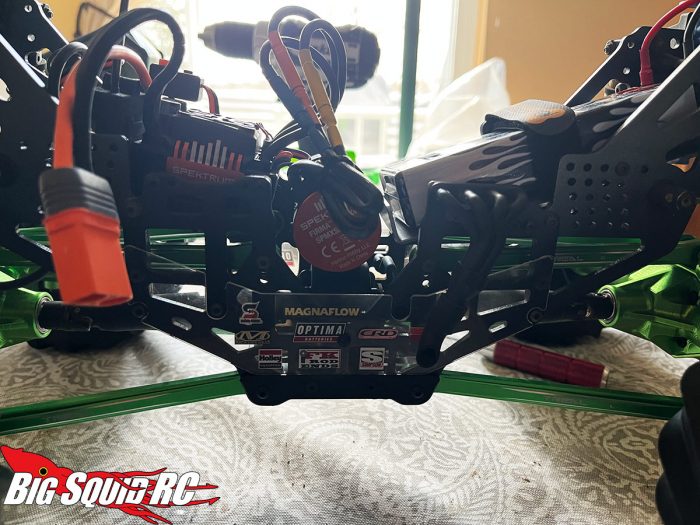 I did some brief testing and the truck did seem to fly better without wanting to rear up into a wheelie position, but I didn't get to really work it over.
With my Losi LMT completely renovated, it's time to hit the track for the Trigger King R/C Monster Truck Series summer opener this weekend! Look for a write up soon on how all of these mods performed!