Monster Truck Madness – Mounting a Standard Lexan MT Body on the Losi LMT
Happy Losi LMT release week, folks! That's right, this week the LMT is shipping to hobby shops or directly to you if you pre-ordered! I know the wait was hard for many, especially given that it didn't ship in time for Christmas, but hey- what a way to start off the new year, right?!
The word on the street is that the LMT has done very brisk sales numbers already, with some hobby shops having pre-orders covering the first two or three shipments of the vehicle. This is fantastic news! Regardless of whether the truck is great or not (we tend to think it is quite great!), none of it amounts to a hill of a beans if it doesn't sell. And it appears to be healthy right out of the gate. Having had about 6 weeks of time with my pre-release unit, I really think ya'll are gonna be thrilled when you get one of these beasts in your hands.
One of the biggest questions regarding the LMT was what to do if you wanted to change out the body, given the vehicle has a specific cage mounting system that was developed for the Grave Digger and Sonuva Digger bodies, respectively.
Well, inside your box you'll find the following small kit to convert the truck over to a standard 4 post mount, which will allow you to run whatever body your heart desires, assuming it fits the wheelbase.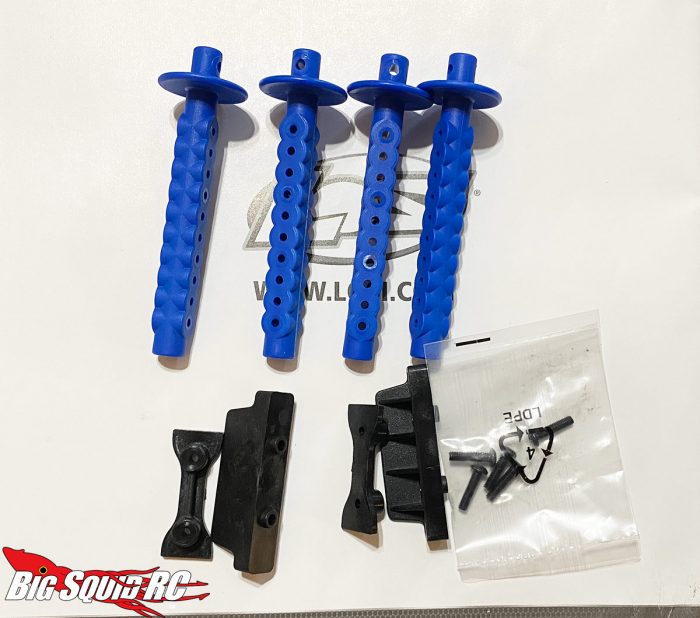 There are mounting brackets that fit within the holes of the chassis that allow you to attach the posts at a desired height.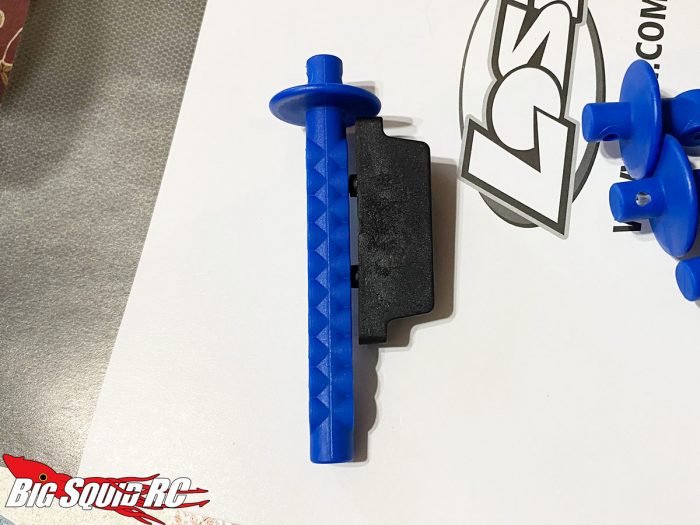 You then just mount the body as you always would, easy-peezy.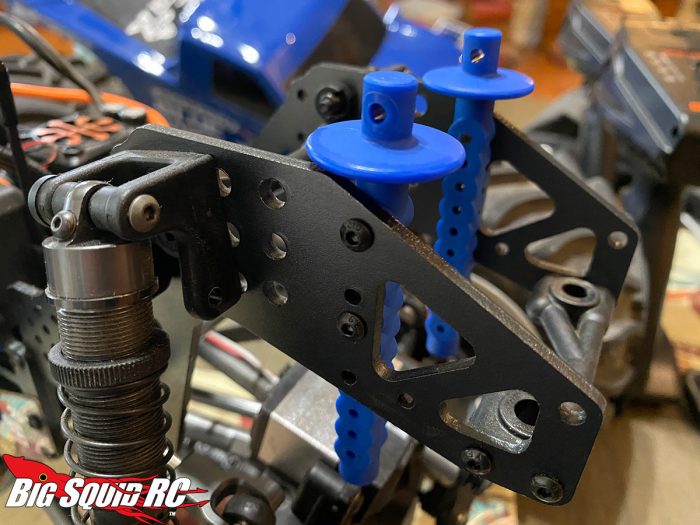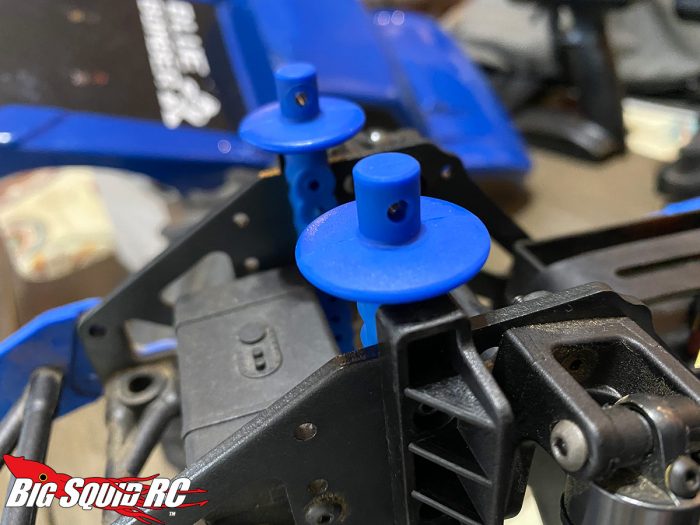 My Sonuva Digger is now sporting a JConcepts 2010 Ford Raptor MT body, and I'm bringing back my Mega Man inspired Blue Bomber theme!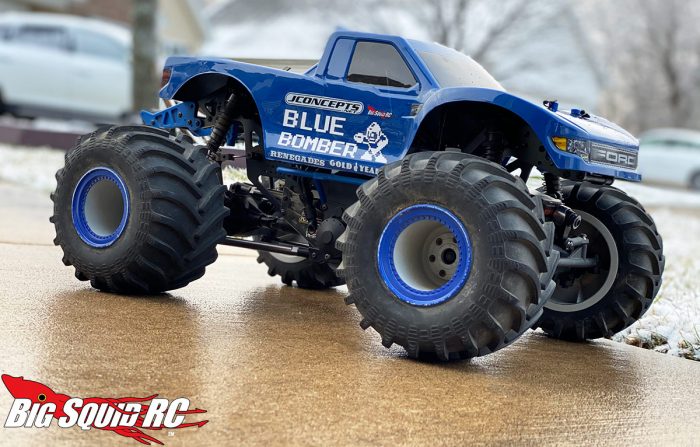 Due to horrible weather, I haven't gotten to really drive the truck much since changing the body the other day, but I can tell you that losing the SUD body with the plastic caging and lights makes the truck feel significantly lighter. I plan to do some testing very shortly with my other monsters to see how it feels in comparison when in race conditions.
For all you folks getting an LMT, have fun! I'd love to hear your impressions, good, bad or indifferent, so send them my way. When I get enough of them, I'll post them here! Doug@bigsquidrc.com is how I can be reached. Keep it on all 4's!