Monster Truck Madness – Movin' Blues
Greetings and salutations!
Over the weekend I completed the grueling task of totally cleaning out my basement in preparation for selling my house. That is quite boring in and of itself, but in going through all my old bins and boxes I found a treasure trove of old monster truck memorabilia.
Just look at this box of magazines I found.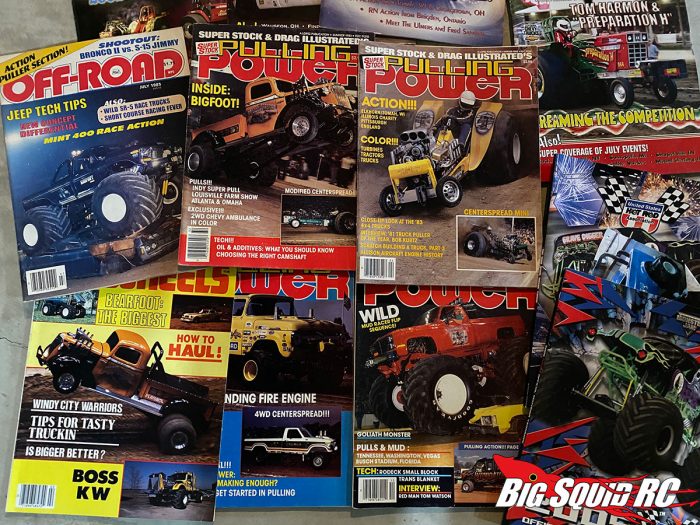 Chomp. Vintage Playboys? Overrated. Gimme a box of vintage monster truck and pulling magazines!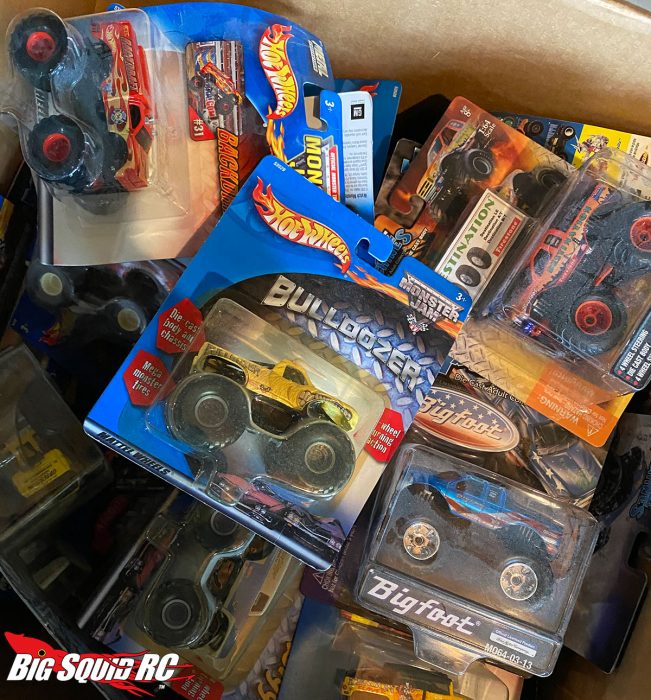 I found several boxes of diecast monster trucks from back when I collected both Hot Wheels Monster Jam trucks and Muscle Machines.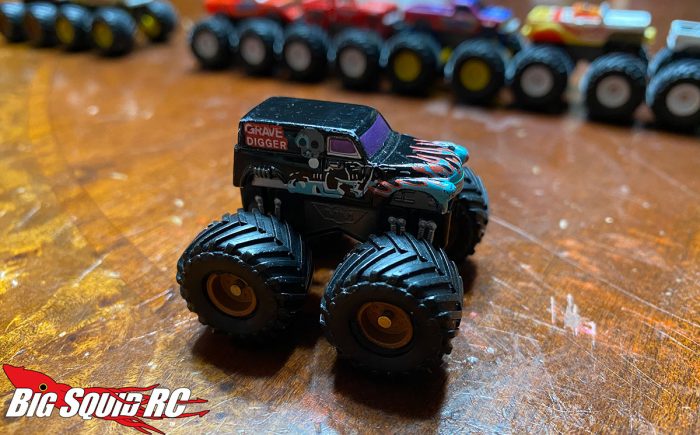 All my old Tuff Trax Micro Machines turned up as well, including this super cool "Grandma" Grave Digger! Moving may suck, but at least it allowed me to find these goodies!
Seeing this old school stuff has re-awakened my lust to build a classic Clod Buster, so that's what I'm gonna do. I've just ordered a Black Limited Edition version (seen at the top of this page), and I'm going to detail the build here. Once I do it up box stock, I'm going to slowly modify it into a retro racer. I hope many of you will find this info helpful!
Lastly, starting this week I want to feature one of your builds in every Monster Truck Madness column going forward. Hey, with all of us being stuck inside, bench racing is about the only kind of racing we are going to be able to do for the foreseeable future!
I think I'll call this feature Reader's Ri….oh wait, better to not use that name. How about "Member's Monsters"? Anyhoo, e-mail your trucks to me with brief build details to doug@bigsquidrc.com. If you have a FB page, youtube channel, club website or whatever, I'll plug it for you. Even when this quarantine business passes this will keep going just as long as you keep sending me monster truck pics!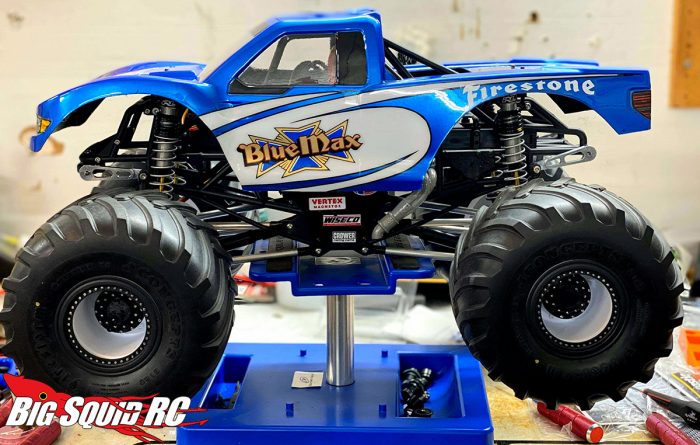 This great looking Axial SMT10 build comes from Carlos Valentin. I'm always a fan of classic funny car bodies, and this "Blue Max" is an airbrushed tribute to Raymond Beadle's classic drag racer. The body is a JConcepts Raptor Racer that's sitting atop an Axial SMT10 with a shortened wheelbase. JConcepts Firestorm tires get the power to the ground. Very nice looking monster truck!
I'll see everyone next week, hopefully with a new Clod kit in tow!