Monster Truck Madness – Old Skool Boss
Ya know, the craziest thing happened when I was going to modify my recently built Tamiya Clod Buster Black Edition into a long wheel base retro racer- I decided that I wanted to keep it at the stock wheelbase and slap on some dual tractor tires to go hard after some mid-80's vibes.
Our monster truck club was kicking off our outdoor season on Sunday but I didn't make this decision to run the truck in this format until, I dunno, Thursday. It was my fault for seeing what the new JConcepts 1970 K10 body would look like atop the Krimson Dually wheels and 8 Fling King tires. Once I saw what it would look like, it was all over for me. The truck had to be finished like this.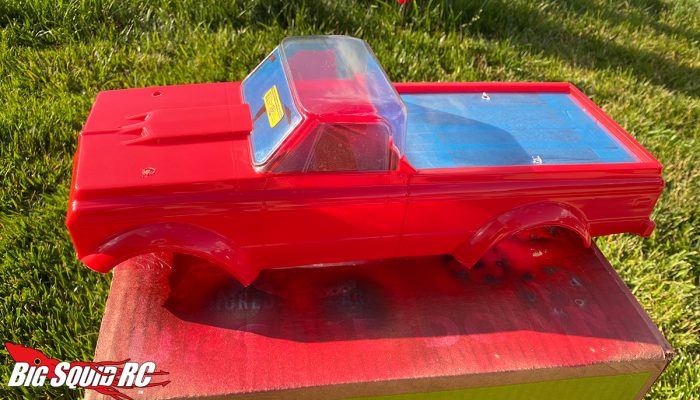 I masked the truck up as best I could and rattle canned it with a Duratrax Red/White/Black paint job. I wanted the cab to be white with a black bed cover/windows.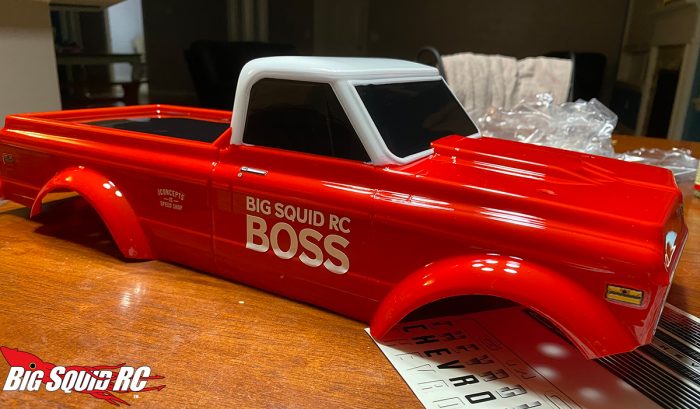 I finished it off by applying some vinyl Boss graphics and minimal decals so as to have that "old shop truck" look.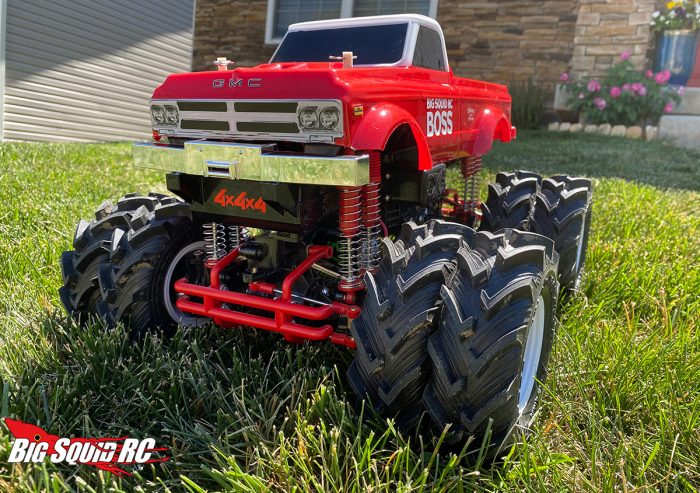 To get the original Clod bumper to fit, I took off the mounting hardware and stuck it way back on the brackets with shoegoo. It fit right into the hacked off bumper section of the lexan.
The stock Clod body mounts don't allow the body to sit totally level, so I bolted on 1.5″ Duratrax posts. That did the trick.
JConcepts gives you options to go Chevy or GM by way of included decals and given most of my trucks are bowties, I opted for GMC on this iteration of the Boss.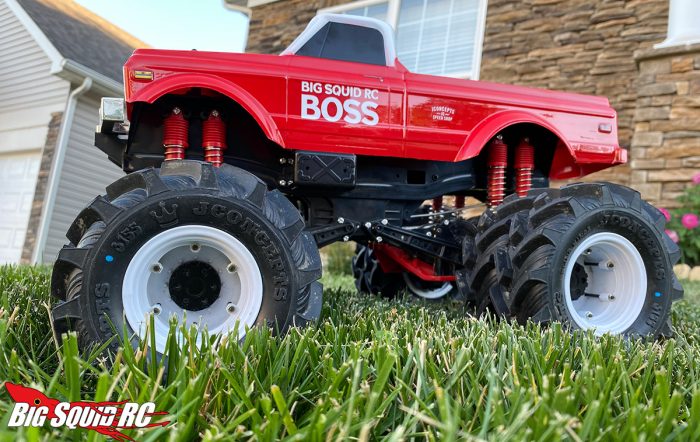 I then mounted up the tires/wheels with the narrowest offset adapter options and I was good to go. Well, at least as good to go as I could be with the stock Clod steering. I think the truck turned out looking awesome!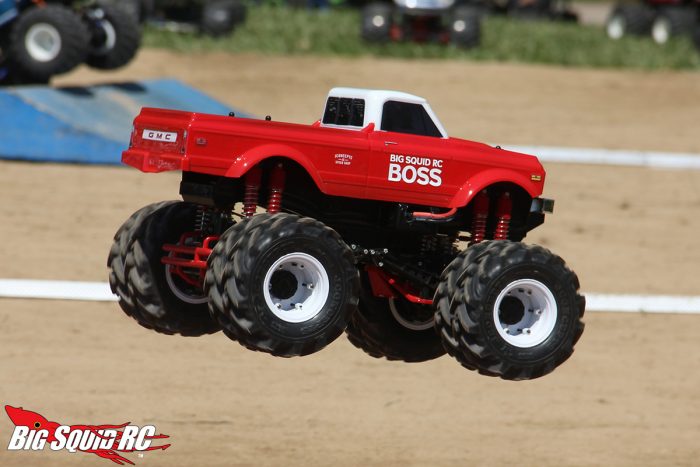 The unfortunate part of me deciding to do this last minute was that I didn't have the steering parts needed for a good performing 4WS setup, nor did I have a heavy duty machined chassis. Oh well. Dems da breaks. I'll have them ready for next time.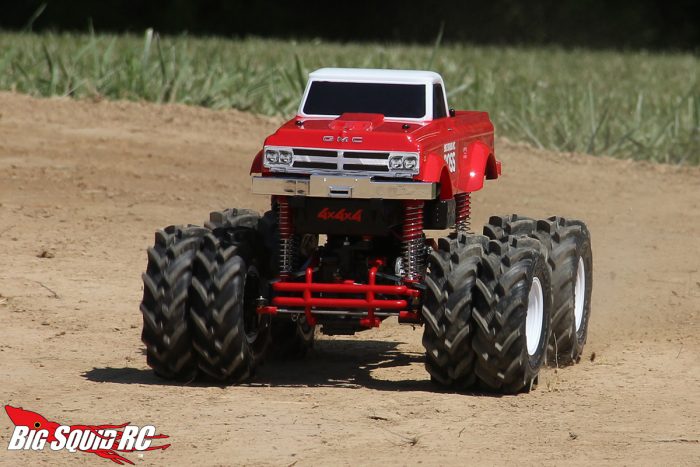 Despite the truck handling a bathtub on wheels on account of the horrendous steering, it was still a blast to wheel. The truck looks pretty freakin' sweet with the Krimson Dually setup and the blue compound Fling Kings hook really hard. That is a lot of rubber making contact!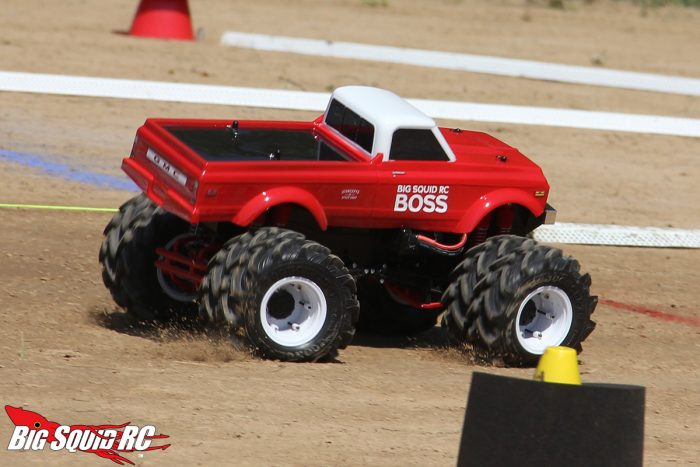 This hit right here finally ended my day though, as the suspension compression totally bent my steering arms to hell. I already have the proper steering kit to install though, and in the next week or so on here I'm going to talk about how to set up a Clod with proper four wheels steering, including how to program your radio for it.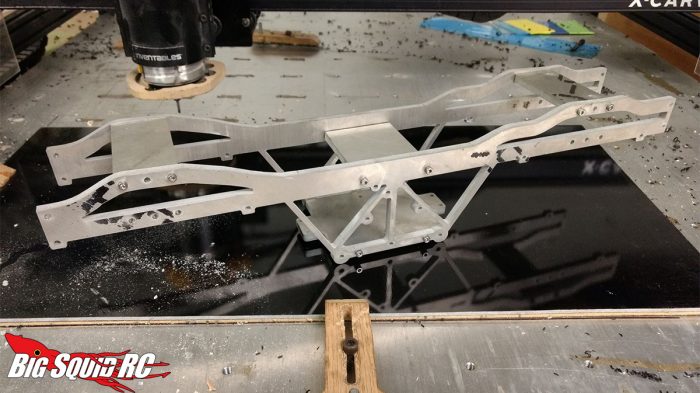 Oh, and that chassis I teased last column? Well, the reason I decided to not use it with this build is that I went out and got a whole second set of Clod parts for it. So yes, I now will have two retro trucks. More to come on both builds, soon!