Monster Truck Madness – Playin' the Slots
I dunno about you all, but this time of year I always get nostalgic for slot cars. Some of my favorite Christmas presents back in the day were slot car sets. Heck, in recent years I even flirted with the new high-tech digital tracks (very fun!) by buying a layout.
So imagine how cool it was to hear of the amazing HOMTPA (H.O. Monster Truck / Pullers Association) display that was built for the International Monster Truck Hall of Fame and Museum in Butler, IN.
HOMTPA is run by John Peckham and he did the building on this amazing display piece. It utilizes custom built slot monster trucks that each are on their own independent track to do some classic-styled J-drag racing over cars and hills. The track looks like dirt and everything is painted and weathered accordingly.
These pics are sick! While trigger time with my solid axle monsters remains my favorite thing, I sure wouldn't mind doing some gun squeezing with these.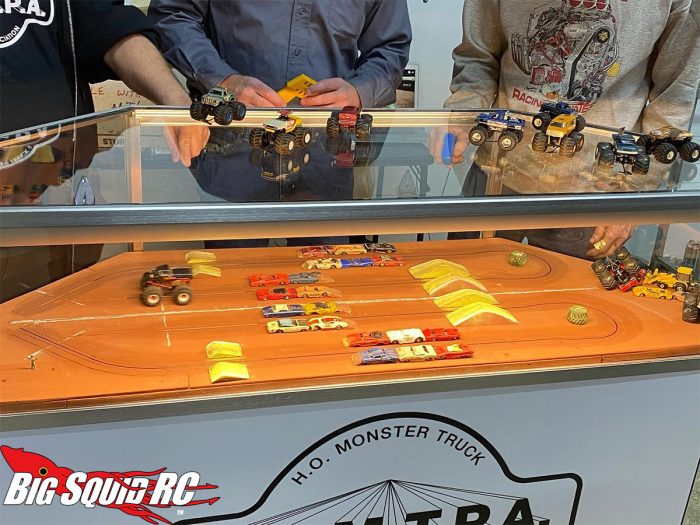 If you are folks are interested in this sort of thing, I would strongly recommend you join the Monster Slot Trucks, Tanks and Pullers Facebook group. Some super cool stuff here and I thought you all would enjoy seeing it!
Pics from John Peckham and Monster Truckin' w/ Jim and Chris on Facebook.