Monster Truck Madness – Playskool SST Monster Trucks and Pullers of the '80s
The Playskool brand is one of the longest running lines of toys in the world. These days, they are best known for brightly colored baby-playthings. It wasn't always this way though. Playskool is/was responsible for arguably the coolest line of toy trucks that ever existed- the SST (Super Size Trucks) line back in the 80's.
This series featured battery operated vehicles modeled after real rigs, with selectable gearing as well as a variety of accessories and playsets to complement them.
The anchor of this collection was BIGFOOT. While the truck was already famous at the time of the toy's release, it contributed to even more popularity for the big blue Ford. BIGFOOT had high/low gearing as well as selectable 2wd or 4wd. It was tough and could climb and pull! For a time this was the best selling toy truck of all time.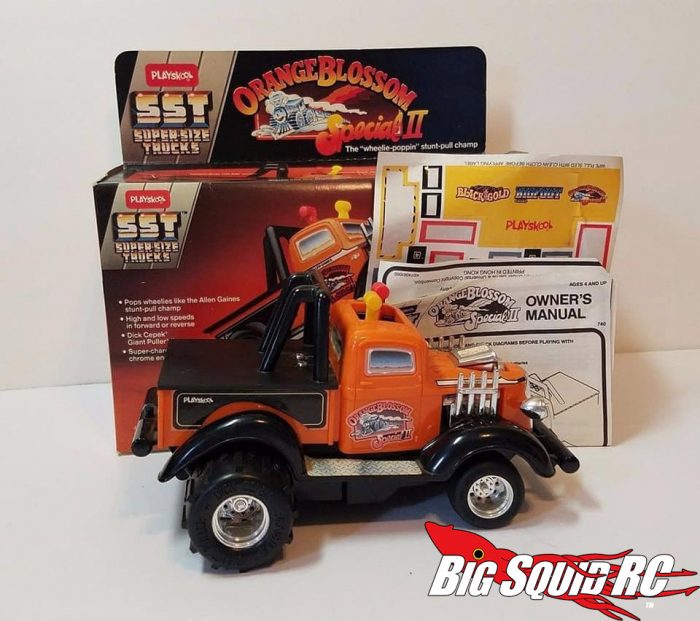 The Orange Blossom Special pulling truck was another in the collection. The full size Orange Blossom Special was an exhibition pulling truck known for popping wheelies when hooked to the sled, and the SST version could do that very thing as well!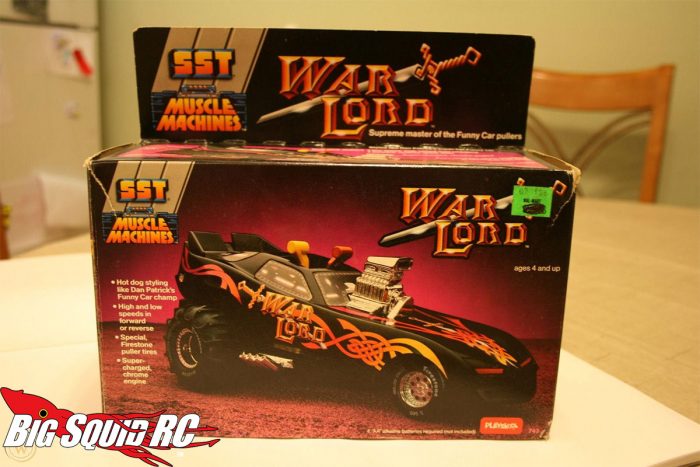 Black Gold and Warlord were the other vehicles available, both recreations of full size pulling vehicles that were well known on the circuit at the time.
You couldn't have all these pulling vehicles without a sled, right? The SST Sled was an actual functioning weight transfer machine that you could hook to the hitch of your SST rigs and have your own truck pulling competitions.
The other notable accessory available from this line was the car crushing set. Featuring re-moldable plastic cars, you could turn your SST's loose and let them drive over the junkers.
A few years ago I went and rounded up all of the commercials and collected them into one reel, which you can see here!
I was lucky enough to have most of these as a kid. I ADORED my BIGFOOT and pulling sled. I wore several of the trucks out. As an adult, I wound up collecting most of the SST set before selling them all on eBay years later (I regret this).
Given how popular and awesome these things were, they are highly collectible. BIGFOOT was by far the most popular, so it's not too hard to find one in working order without breaking the bank. Black Gold, Orange Blossom Special and Warlord are much harder to find in operating condition, and therefore more expensive. If you want one still in the box, well, then it's time to open the piggy bank.
Hope you enjoyed my nostalgic trip back to a very fun time! Photos credited to the original owners!