Monster Truck Madness – Powering the TLR LMT
Hey folks and Happy Thursday!
Well, last weekend it finally was time to re-power my new TLR tuned LMT. I got five to six years of use out of my Graupner brushless system, but it finally starting acting up. It was time to go shopping!
It's been awhile since I've had a new Castle system so after doing a bit of research, I went with a new Copperhead 10 combo. The reason I went Copperhead vs Mamba X is that I don't need the extreme high cell capability of the X, as my LMT will be run on either 2 or 3S.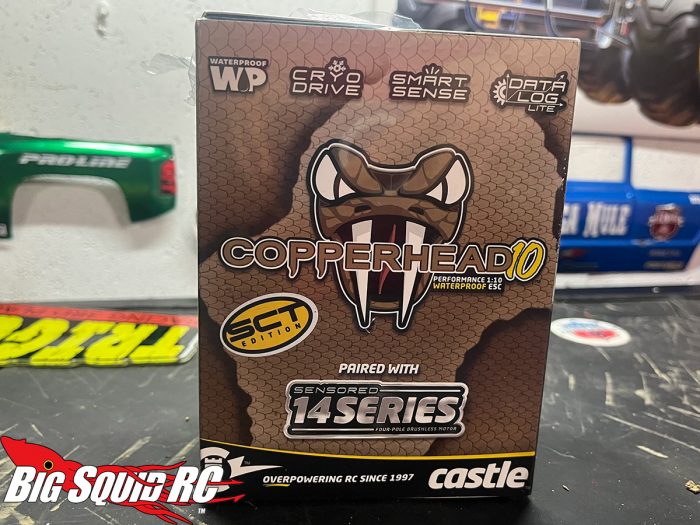 The combo I chose had a 3800kv sensored motor with a 5mm shaft, which is a direct fit to the LMT. I mulled over whether to get a hotter motor or a larger can, but 3800kv in a 550 size allows me to either gear high when using 2S or gear conseratively while using 3S and be fine either way.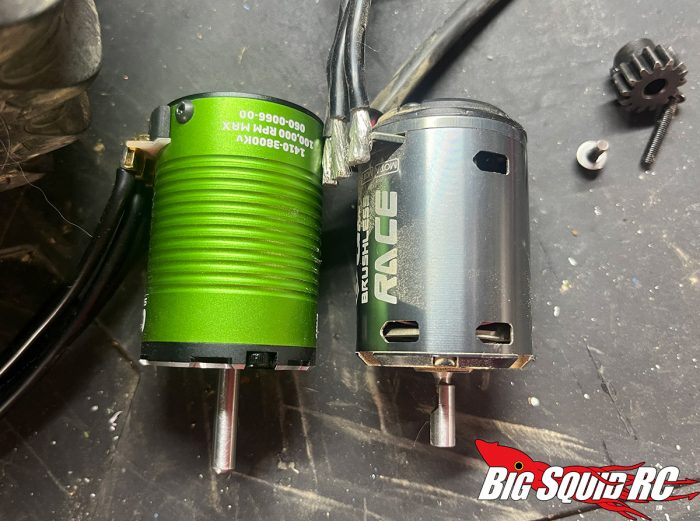 This is a pic of the new Castle motor next to the Graupner which was removed.
The Copperhead is a very slick looking ESC, and it has a big ol' fan on top to keep things cool. Hooking up the motor was easy as you just use the A B C labeling for easy plug and play set up. You will have to solder battery leads on, so just keep that in mind if you grab one of these.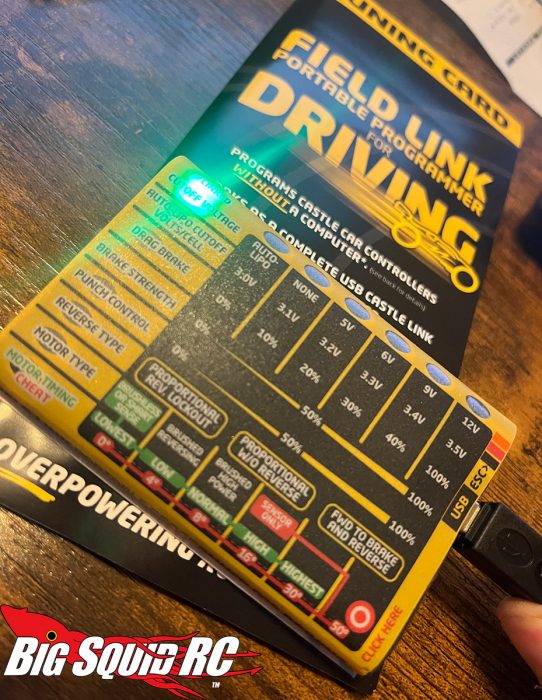 With the ESC and motor installed (with the stock 14t pinion), it was time to program it. I picked up a Castle FieldLink system. You can use the system without a computer (and this included programming card) for easy adjustments out at the race track or bash spot, but you can also hook it up to your computer for more in-depth adjustments. That's what I did here. After adjusting my drag brake preferences and turning up the internal BEC to be able to handle my high voltage Spektrum S6250 Servo, it was good to go.
The system feels buttery smooth, with a nice torquey response throughout the throttle curve. A HUGE improvement over my previous system that was going kaput. Running the truck on 2S, the 3800kv motor could probably use another pinion tooth or two to help with a smidge more top end, but I'm going to wait until I get it on track this weekend to start making adjustments from there. As-is, she's ready for battle!
I'll be sure to give you updated impressions, including what kind of gearing I wind up, after some on-track time.
Until next time, keep it on all 4's!