Monster Truck Madness – Prepare to Race!
Greetings all, with the weather turning I'm excited to FINALLY get to prepare to get back to solid axle monster truck racing outdoors!
My club, Trigger King, has completed putting together our 2021 schedule. The pic above shows the dates we are running. We broadcast all of our events on YouTube and I would love to see some of you come out, race, and say what's up!
I'm also hoping to get our resident scaling expert and not-so-closet monster truck nut, Jeremy, out to an event do battle.
We race in Waterloo, IL, which is just outside St. Louis, MO. We also race at the BIGFOOT 4×4 shop as well from time-to-time, which is in Pacific, MO.
If you are located in the midwest area and ever decided to make the trek, I wanted to give you quick breakdown of the four monster truck classes we offer. Full rules can be found on TriggerKingRC.com.
Outlaw Retro
This is the Tamiya Clod Buster class that tries to replicate the golden era of late 80's monster truck racing. Lots of pre-1990 lexan and chrome on display in this class! Tracks are done up in spirit to those found in stadiums, arenas and fairgrounds throughout 1987-1990.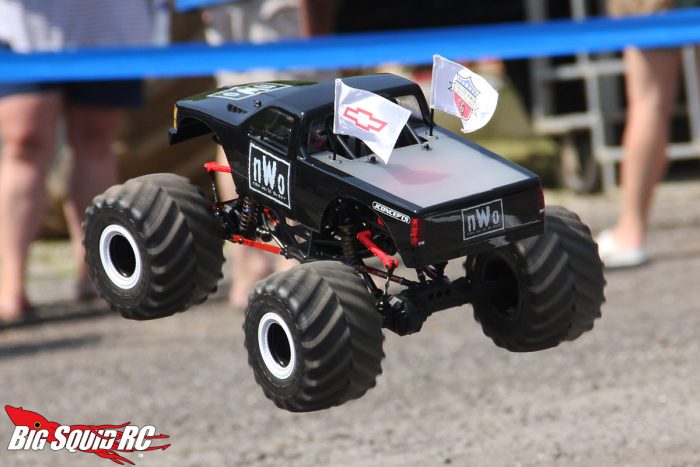 Sport Modified
This class has long been Tamiya Clod Buster vs. Axial SMT10. 17t motors and 2S batteries limit speed, but the racing is crazy competitive. While there is no hard rule on this, we have a gentlemen's agreement in place to try and have vehicles look like they fit into the 90's era of monster truck racing. This is our most popular class, with brackets usually being full of at least 50 trucks!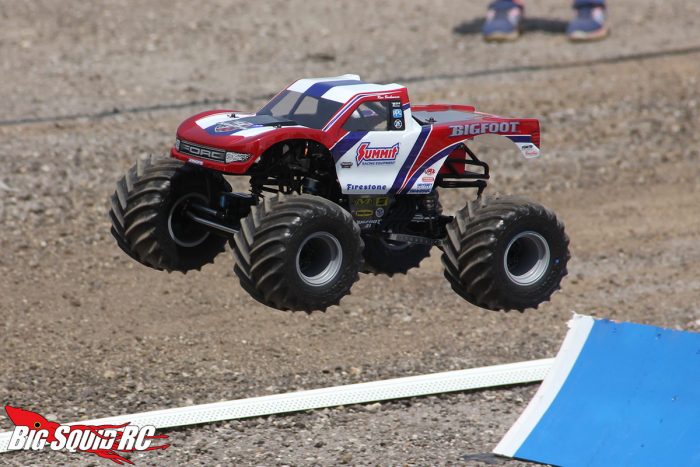 Pro Modified
The heavy-weights of r/c solid axle monster truck racing. This is where you'll see the wild Mod Clods and home-brew shaft trucks go to war with modded Axial SMT10's and all sorts of other creations. The Losi LMT will enter the fracas this year, and it's gonna be fun to see how it does, especially as folks starting modding them. This class is known for high speeds and high price tags! You haven't lived until you've pulled trigger on a twin single digit turn motor equipped Clod at least once!
Losi LMT Spec
The first spec class we've ever offered, this is for folks wanting to race their Losi LMT's as they are out of the box. You can change the body, fluid and gearing, but that's pretty much it!
Be aware that our race days are quite long. They start around 9:30 and freestyle doesn't typically end until 4pmish. You'll find we are very noob friendly, so if you've ever wanted to try your hand at this, come on out! Most racers will bend over backwards to help a fellow a competitor and you'll have fun!
We allow two entries in all classes, minus Losi LMT Spec which is only 1 allowed. $10 first truck, $5 additional. The Losi LMT Spec class is a $10 flat fee and we pay 40% of the daily fees for the LTM class back to the winner, 20% for the runner-up!
Any questions hit me up at doug@bigsquidrc.com
Here's to a great season!