Monster Truck Madness – Primal RC 1/5 Grave Digger
This past weekend at the Monster Jam World Finals in Orlando, FL, Primal RC unveiled their 1/5 scale Grave Digger model.
This gigantic rig had been teased in recent weeks, but now the pics are here!
There was a lot of buzz when it was unveiled and if you poke around online, you'll see there's a good bit of video of it bombing around a built-to-scale freestyle track that was set-up.
The crew at Primal did a good job on the cosmetics. I personally think this is better looking than the Raminator version in regards to body proportions. The tires also seem to match the body better, as the Primal RC monster truck tires are similar in appearance to the full size BKT's that the 1:1 fleet of Digger trucks use.
It's important to note that the truck shown in these pics (and in the videos) is indeed a prototype, as the chassis color or other things may be different in the final production model that's set to ship early 2023. Because of that, I am hoping they do the chassis in green. That's my only real critique! May as well go all out with the license, know what I mean?
There are two versions of this release available for pre-order. A "standard edition" for $3,799 and a limited to 200 pieces "Collector's edition" that features some additional upgrades and a plaque for $4,299.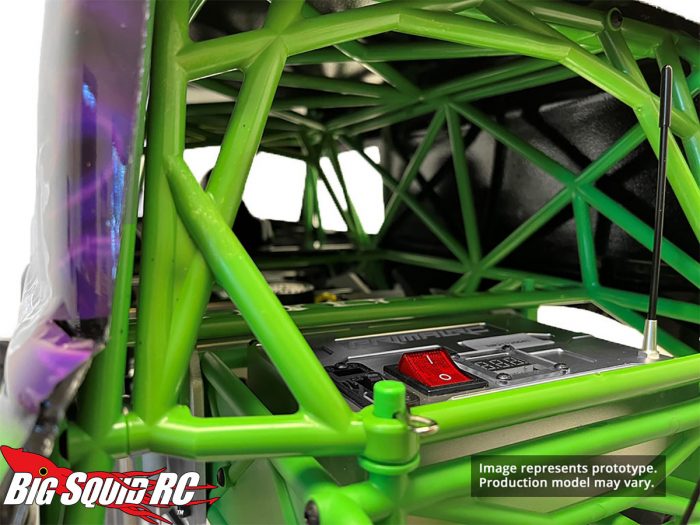 Yes, this is an expensive ride, but those who've not seen (or driven!) these things in person probably don't truly get the scale of one of these beasts. This is a rig that's juuuuuust short of needing a trailer to haul and it's a blast to drive. It's a very unique experience.
Ya boy here still plans on getting the mega truck version!
Those who are interested in specs and ordering information can check out the Primal RC site right here.
Until next time, keep it on all 4's!