Monster Truck Madness – Regulate
Hey all, hope the week is treating you well!
Today I wanna talk about the JConcepts Regulator Clod Buster that I've been racing for the 2021 season.
This truck was built by one of my best friends, Chris Blank (aka Claude Buster, his pen name for helping with BSRC reviews). He was kind enough to drop close to 1k on this truck and then ask me to wheel it for him this year. I've talked a good deal about the JConcepts Regulator in the past, but there are a few things I want to specifically discuss on this one.
It uses blue compound JConcepts Golden Year tires with Crawler Innovations Deuces Wild Single Stage Closed Cell foams. This, combined with the Pro-Line Powerstroke oil shocks, makes for an unbelievably awesome landing old school monster truck.
CI Closed Cell foams are some of the best kept secrets of successful solid axle monster truck racers. They eliminate almost all the bounce from the tires, allowing the suspension to absorb all of the landing. It's an efficient energy transfer that allows for your vehicle to land straight and true, which means you can get on-power almost immediately. This is very pronounced in faster racing vehicles with plush suspensions, but it's still VERY noticeable in the Regulator.
This truck is using JConcepts proprietary front steering knuckles as well. They sell them in their Shapeways storefront. These allow for more travel than the stock ones.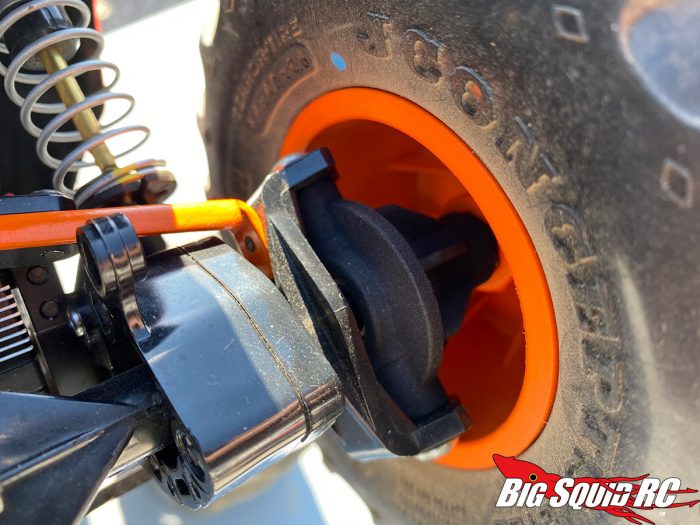 For the longest time, Clod Buster drivers have been shaving knuckle tabs to increase steering throw. These JConcepts units are engineering for max throw, no trimming needed. They work awesome.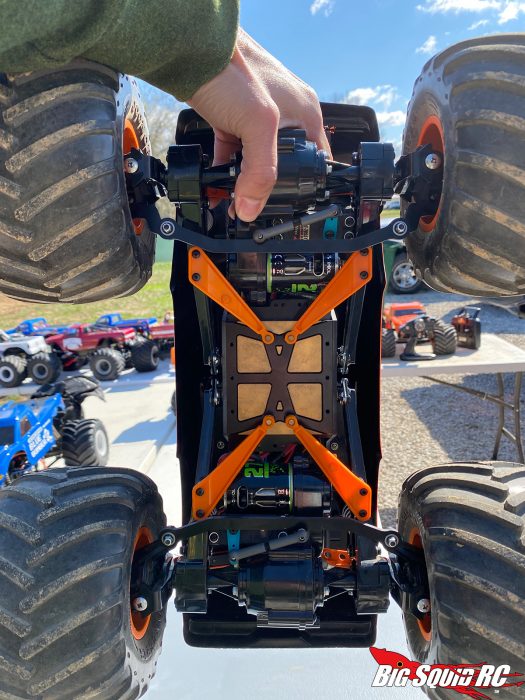 The Oranginator is also using two JConcepts BTA steering kits, allowing for four wheel steer. I've got the radio set to use about 20 percent of the rear steer, and this is perfect.
All of the above combines for what's the best handling Clod Buster I've ever driven in my 20 some years of driving them. It's an absolute beast of a Retro Racer!
I'll give an update after the season is complete, but I'm very impressed with all of the components I've mentioned here thus far!