Monster Truck Madness – Season's End
Greetings all and Happy Thursday out there!
Last weekend the Trigger King R/C Monster Truck Series finished out the 2022 season and it was probably the most perfect weather we've ever had for a day of r/c'ing. All sun and temps in the high 70's. Hard to beat it!
What was NOT hard to beat was me, on the race track. I've had a pretty good race season across the board and went into this final points event with the chance to podium in multiple classes. I had such a horrid weekend that I was lucky to grab a top 3 in Sport Modified, with my Rotten Apple 2 truck.
But hey, I'll take it. A trophy is a trophy and they are harder to get these days with better drivers and better equipment.
Most of my fleet of trucks has stayed the same the last few years, and I'm looking forward to an off season of changes. The biggest being new rubber.
The JConcepts Renegade monster truck tire has been the one constant thing that most solid axle monster truck racers have agreed on since it's release in 2016. If you are looking to win races, you are probably running them. Whether carpet, dirt, or concrete, the Renegade has won on them all.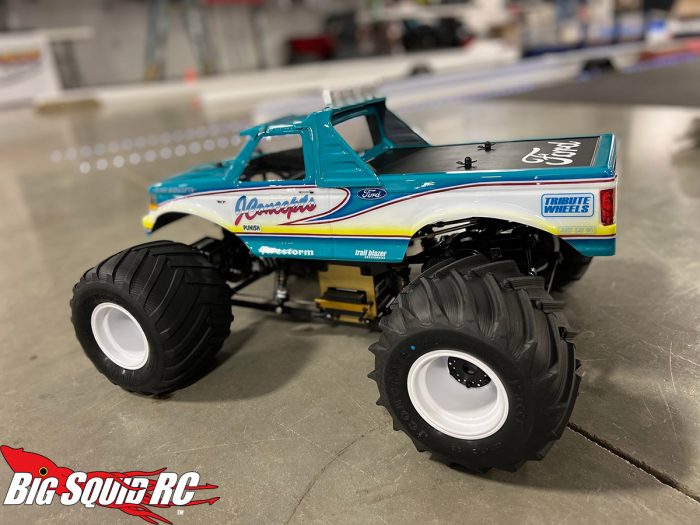 JConcepts have been teasing new sets of Firestorm tires however, and I am VERY excited for them. The new Firestorms, with their aggressive styling, look to be a tread pattern that may give the Renegades a run for their money. I know I plan to get a couple of sets immediately upon release to try them out (both the more shaved Firestorm Racer and bigger lugged Firestorm Runner).
I'm also planning to change chassis and shocks around on some of my trucks….but I'm not quite sure exactly what to do there yet.
On the shop side of things, I'm moving into a new house this week and am VERY MUCH looking forward to building a dedicated r/c work shop and small airbrush booth. I've not had a true dedicated space for this in over 2 years. And a new workspace means new tools!
I'm looking forward to sharing all of these things with you as they come together. In the meantime, I'm going to continue looking at this dirty fleet of trucks for a few weeks and continue to procrastinate cleaning them because I don't have to. Off-season, baby!