Monster Truck Madness – She's Alllllmost Done
Heya guys, welcome to the Thursday Monster Truck Madness! Yes, once upon a time I ran this on Wednesday, but I think it's slid to Thursday now for a year or more, so probably safe to say it's now officially a Thursday thing, lol.
Hey, lookey here! I have the Tiny Titan mini-monster truck nearly complete! Oh yes, finally! Apologies for how long this little project has taken me. In doing it, I've discovered all the little things that I thought I had, but which I did not.
You see, for most standard sized r/c projects, I've got hardware laying around for days. Not for something this small, though.
The other thing that I thought I had but apparently didn't? Patience. Working with hardware this small ranges from annoying to intolerable! Building this little fella was a great exercise in remembering to SLOW DOWN!
The good news is I worked through all that, and she's running now (and what a little runner she is!). I've had a good deal of fun testing the truck and seeing just how it operates mechanically.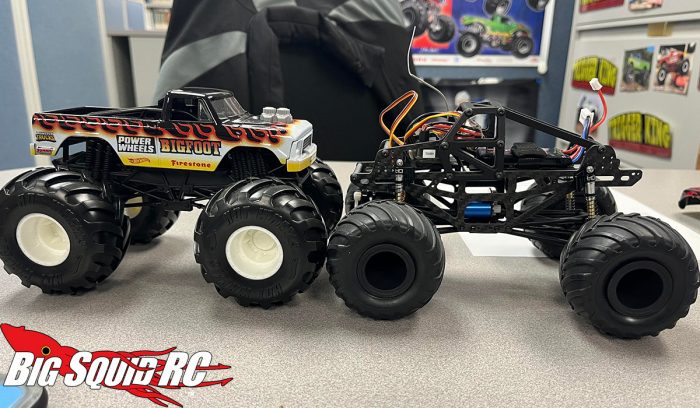 The one thing that I don't have yet is the body. I believe I've found the one I wanna use, though! This classic Ford BIGFOOT Power Wheels should do just the trick. You can see here how close the wheelbases are. I'm going to attempt to mount it via velcro, and then paint my wheels white to complete the look.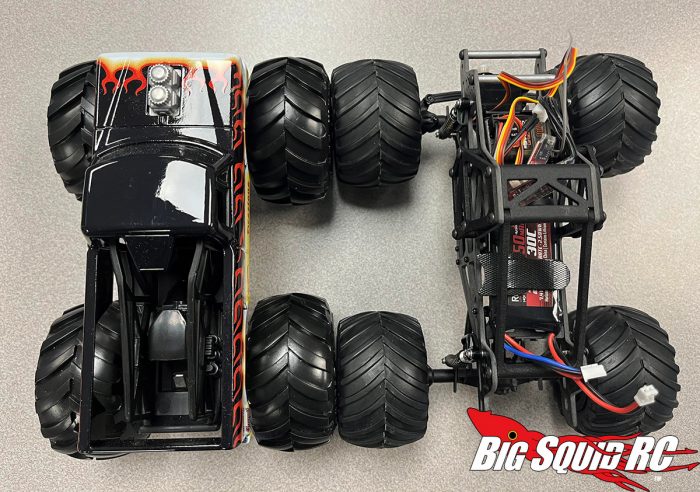 Next week I'm going to doing the full write-up, including some video clips. I can promise you that their will be praise and critique, a full parts list, and those of you on the fence about doing one of these for the winter will have a good idea of whether you should or should not.
Talk to ya'll soon!