Monster Truck Madness – Shining a Light on Smaller Companies Pt. 1
Greetings all, I'm taking a brief reprieve from the oppressive midwestern Summer heat to bring some monster truck goodness to ya'll this week.
We are in a bit of a lull as to big new releases in this segment of the hobby, as most of the teases and announcements are reserved for early Fall and the various large r/c monster truck related events that take place around that time. I want to use this brief period of downtime to show some love to a few smaller companies/builders that while known by the hardcore hobbyists in this segment, many John Q. Monster Truckers out there may be unaware of.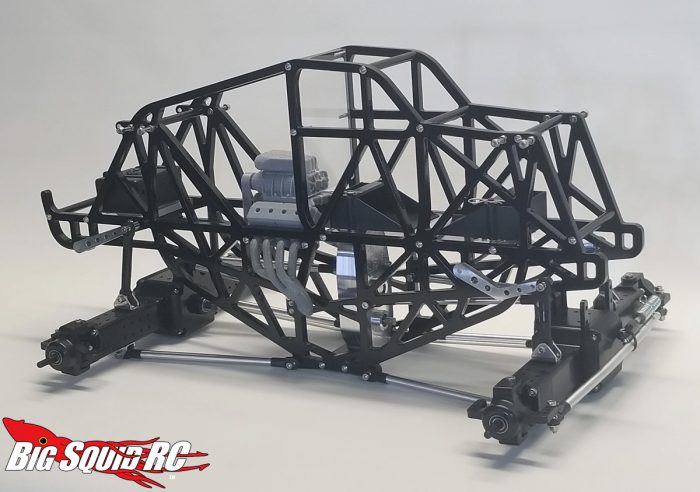 The first company on my list here, Freestyle RC, is probably the most well known. They are known for building very heavy duty solid axle monster truck parts -everything from full chassis and axles to hop-ups for Axial SMT10's and Losi LMTs, they have the good stuff. I've also been fortunate enough to attend multiple events with their crew, and they are good folks to boot. Hardcore products built by hardcore rc monster truck enthusiasts.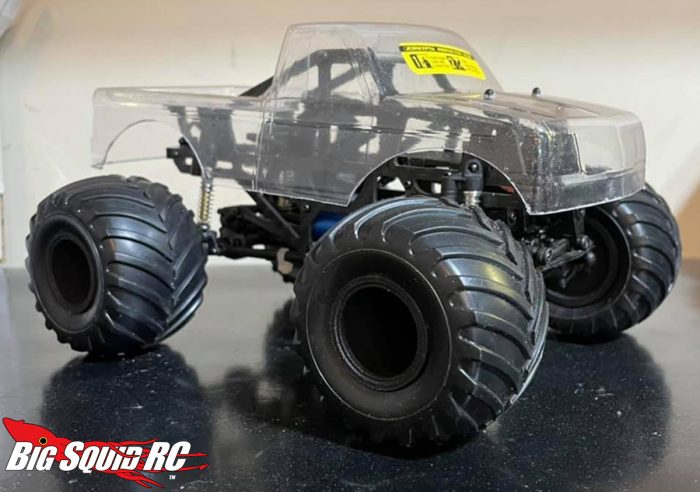 SWMS is probably most notable for building a fantastic Retro Clod Buster racing chassis, but it's their 1/24 scale mini-chassis that's got the r/c monster truck world buzzing right now.
This chassis can turn an Axial SCX24, combined with tires and wheels sourced from a model kit, into a small solid axle monster truck. This chassis is not ready for retail release, but I cannot wait to nab one when it comes out!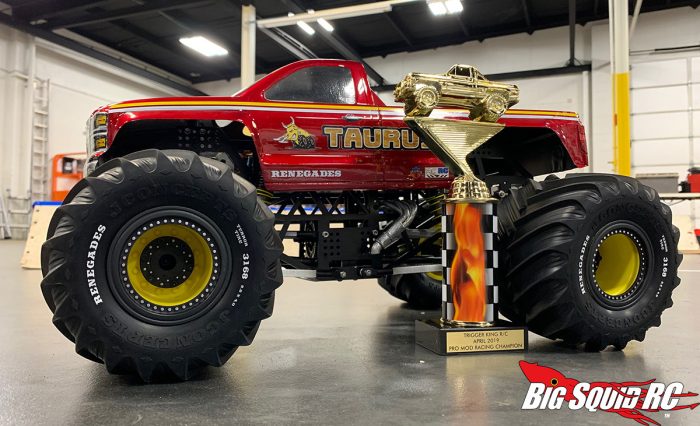 ACRC is something that I know very well, as one of my Trigger King buddies owns and operates it. They are known for the Chaos series of Clod based racing chassis as well as the Havoc, which is for Axial based shafties. I currently race two Havoc chassis'd trucks, with the parts for a third!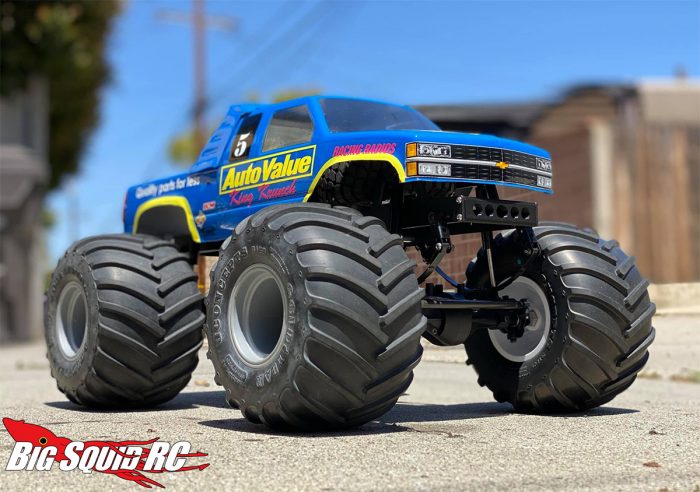 DiazDesignsrc has started generating a lot of buzz with their development of Axial-based (i.e. shaft driven) old school style leaf spring chassis. I've long felt that someone who can make a solid kit that utilizes leafs and off-the-counter Axial parts would sell a bunch to old school monster truck fanatics. Yes, there are some great old-school type chassis for Clods, but those are still motor-on-axle and not truly scale. There are also some great shaft drive chassis out there, but they use parts that are hard to source and not as easily available as Axial stuff. Hope to get my hands on one!
So there's a start. I plan to do a part 2 in the near future and list another 4-5. Until then, keep it on all 4's!