Monster Truck Madness – Skimming Across the Top
The other day after our monthly monster truck racing event, my buddy Aaron Janes decided he would try a stunt that we've joked about all summer- sending a solid axle monster truck across the pond that sits next to our racing surface. Naturally, we had to get it on camera!
A little about the truck that's used- his "Hellion" bodied truck that was sent across the briny deep is a Freestyle R/C chassis that's mated with Freestyle R/C axles (Traxxas internals) and transmission. For those of you have that have never seen Freestyle components, they are built ultra heavy duty!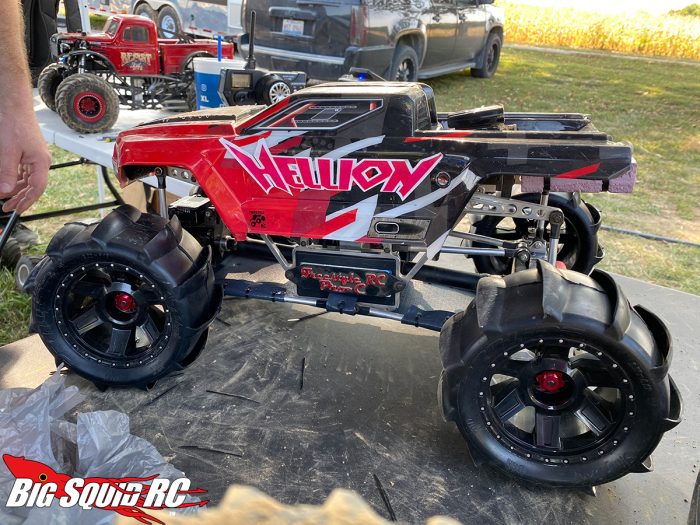 In competition trim this truck runs the Tenshock SC411 4600kv motor on 3S, with JConcepts Renegade tires. However, for this specific deal a few changes were made. Pro-Line Slingshot paddle tires were added and 4S was used for that extra oomph. Chassis wise, a vinyl tarp was attached to the 4 links to make the bottom of the truck want to glide a bit more.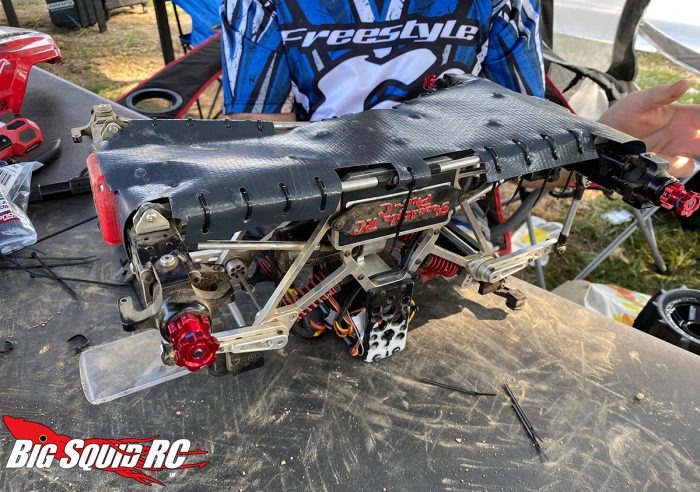 See, when you see an X-Maxx or other independent suspension'd vehicle do these water crossings, that bottom chassis plate acts as a nice skid. The rear axle doesn't act as such parachute either like you find on a solid axle monster. The tarp gave it some much needed aero. Also, for a bit of insurance, Aaron put a few pieces of foam under the body so the truck would hopefully float to allow for water recovery of the $1k+ rig, should something go awry.
Ok, enough talk. Here's the video!